 News
Cyndi Lauper / True Colors limited coloured vinyl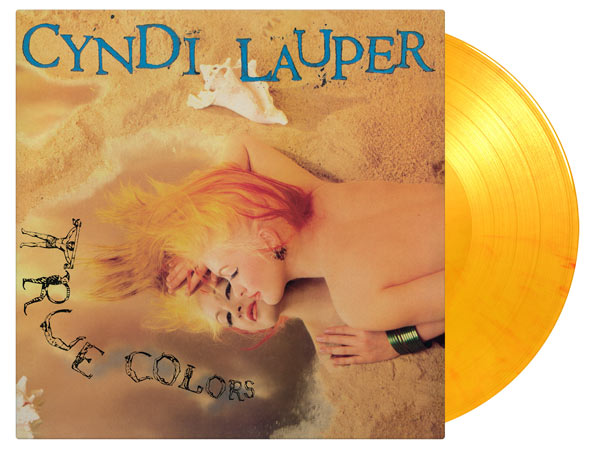 Limited to 2500 units • 'Flame' coloured vinyl • Numbered
Cyndi Lauper's 1986 album True Colors will be reissued next month on limited 180g coloured vinyl.

Lauper's second album contains the much covered title track and 'Change of Heart', both of which were enormous hits, particularly in the USA, where the former topped the Billboard Hot 100.
This reissue is a numbered, limited edition (of 2500 units) and is pressed on 180g 'flame' coloured vinyl. It also includes a insert and a 'secret' inscription in the runout groove!
This limited coloured vinyl edition of True Colors is released on 21 August by Music On Vinyl and can be pre-ordered via the SDE shop using this link or the button below.
Side 1
1. Change of Heart
2. Maybe He'll Know
3. Boy Blue
4. True Colors
5. Calm Inside The Storm
Side 2
1. What's Going On
2. Iko Iko
3. The Faraway Nearby
4. 911
5. One Track Mind