 News
Paul Young / From Time To Time: The Singles Collection reissued on 2LP blue vinyl
Signed exclusively for SDE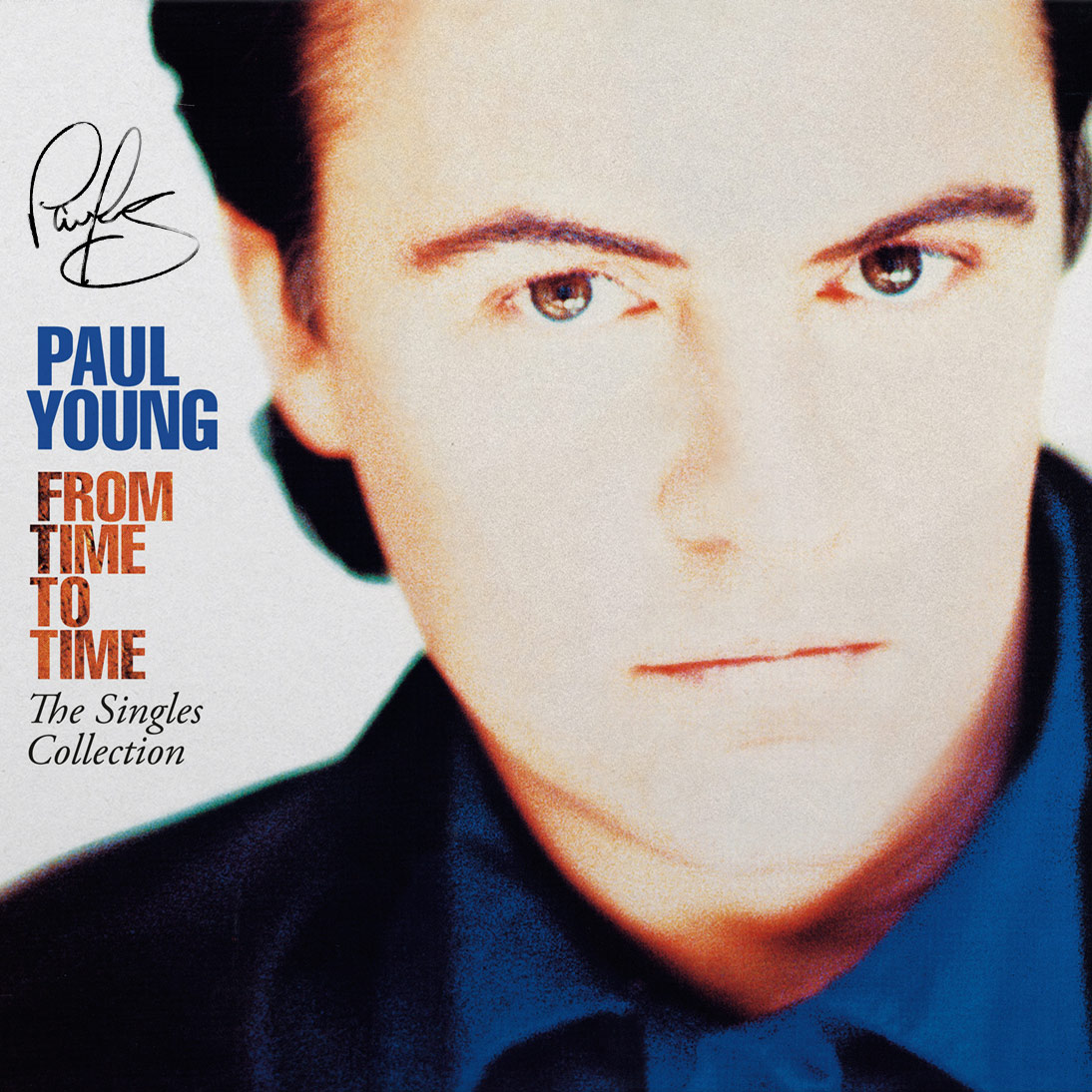 Limited coloured vinyl pressing signed by Paul Young only for SDE
Paul Young's classic 1991 compilation From Time to Time: The Singles Collection is being reissued as a 2LP vinyl set pressed on blue vinyl for its 30th anniversary. And SDE is selling exclusive signed copies via the SDE shop.
This greatest hits set was issued between Paul's fourth and fifth studio albums (Other Voices and The Crossing) and was an enormous success in the UK, entering the album charts at number one in September 1991 and staying in the top 10 for 14 consecutive weeks. Such was its longevity, the album was still in the top 40 in late February 1992.
The album features all seven of Paul Young's UK top ten hits (including number one single 'Wherever I Lay May Hat (That's My Home)', as well as songs that did well in America, such as US number one single 'Every Time You Go Away', 'I'm Gonna Tear Your Playhouse Down' and 'Oh Girl' (which reached number eight, stateside, in the summer of 1990).
The compilation also includes Paul's cover of Crowded House's 'Don't Dream It's Over' (the single issued to promote it) and his hit with Zucchero, 'Senza una donna (Without a Woman)'.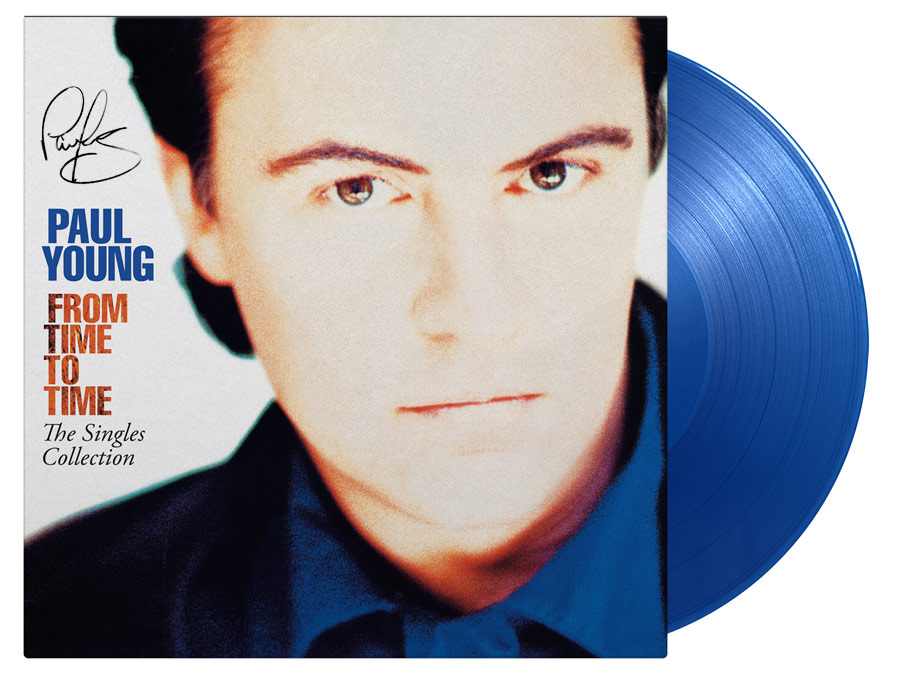 Originally released on one vinyl record 30 years ago, this 14-track compilation is now reissued for the first time as a 2LP set and is pressed on limited edition translucent blue vinyl. This are numbered and are limited to 2000 copies worldwide (2000 blue vinyl in total, of which the SDE signed copies are a subset).
Paul Young is a good friend to SDE and regular readers will know that we've collaborated on various releases and reissues over the years. I'm delighted to say that Paul will be signing copies of this From Time to Time reissue exclusively for the SDE shop. Each vinyl record will be personally signed by Paul Young and a coloured photo of Paul signing the album will be included with your vinyl!
Secure your signed copy of From Time to Time: The Singles Collection 2LP blue vinyl by pre-ordering now from the SDE shop using this link or the button below. We ship internationally and have done our best to keep tracked shipping rates low. These will ship on or around 12 July 2021.
Tracklisting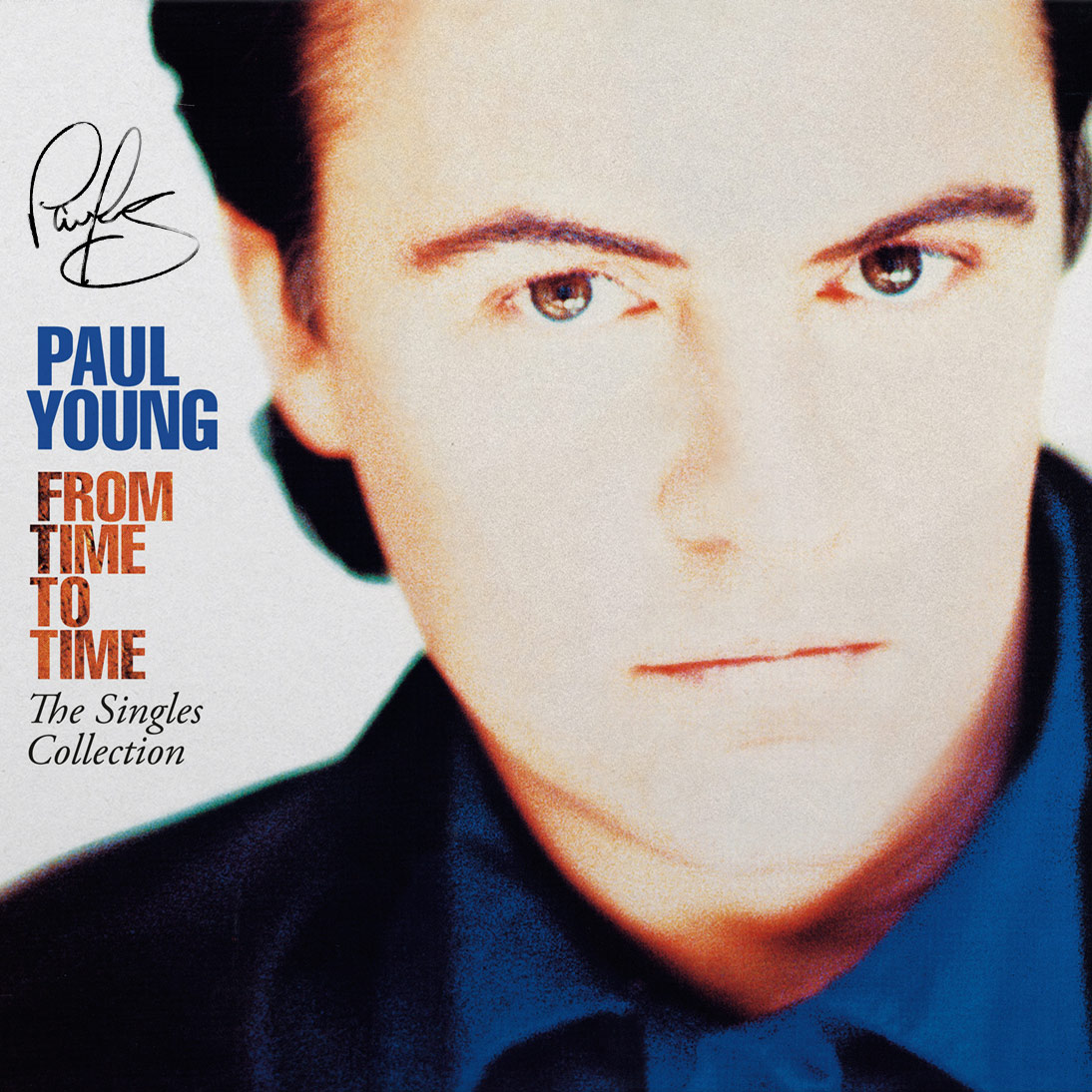 From Time to Time: The Singles Collection Paul Young
/
2LP blue vinyl
Side A

Everytime You Go Away
Come Back And Stay
I'm Only Foolin' Myself
Senza Una Donna (Without A Woman) (feat. Zucchero)

Side B

I'm Gonna Tear Your Playhouse Down
Broken Man
Everything Must Change

Side C

Wonderland
Don't Dream It's Over
Love Of The Common People
Wherever I Lay My Hat (That's My Home)

Side D

Both Sides Now (feat. Clannad)
Some People
Oh Girl
Softy Whispering I Love You