 News
David Bowie / Ziggy Stardust: The Motion Picture 50th anniversary edition
"The last reissue we'll ever do…"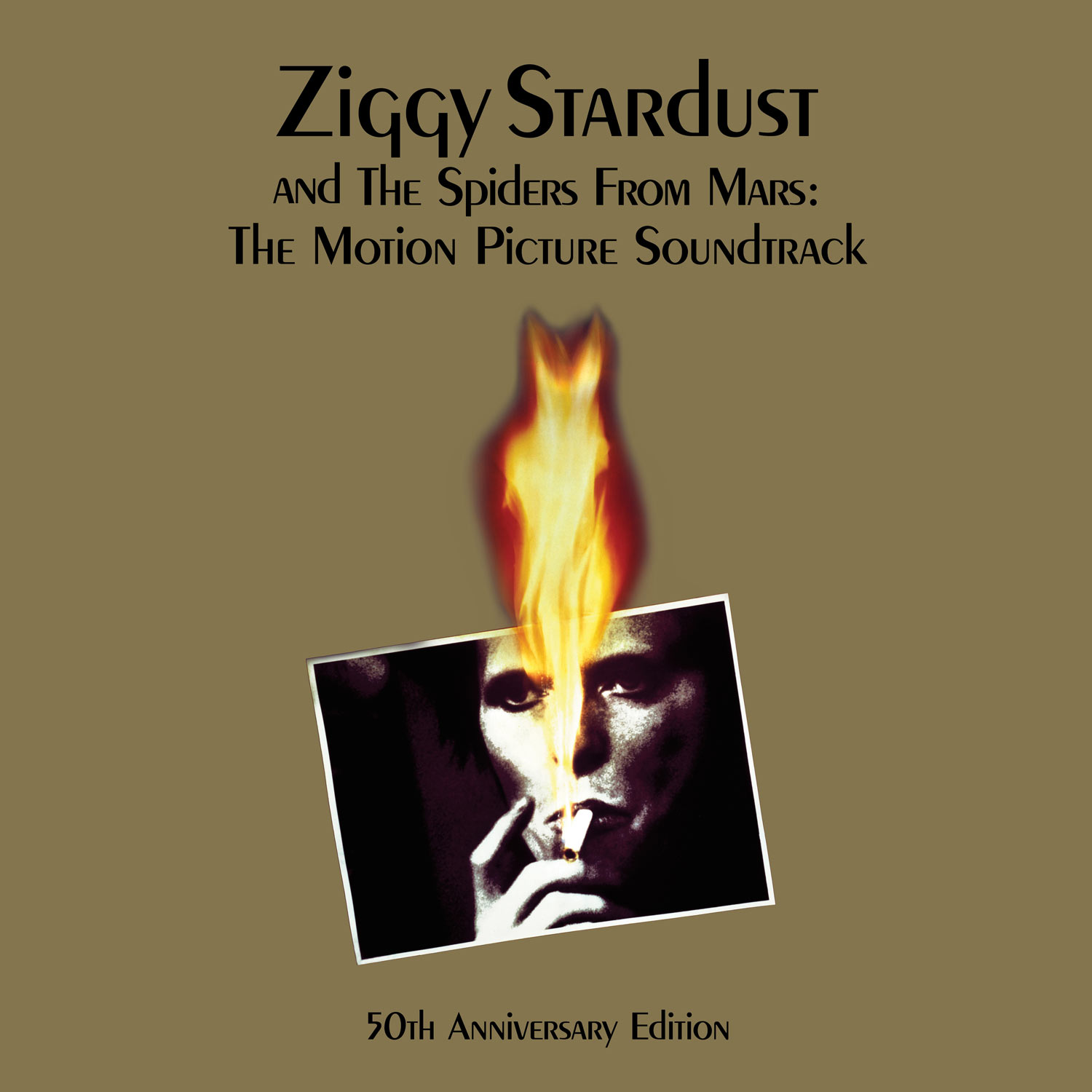 The 'Motion Picture Soundtrack' to David Bowie's last gig as Ziggy Stardust will be reissued for the 50th anniversary in July.
Bowie retired his alter-ego on 3 July 1973, at London's Hammersmith Odeon, and the show was filmed by D.A. Pennebaker who captured the evening's events, including Bowie's famous speech just before the final encore, 'Rock 'n' Roll Suicide', where he revealed that he was retiring the Ziggy Stardust persona. The announcement shocked and surprised everyone, including members of his own band!
The film and the audio recording were mothballed for a decade as Bowie was keen to leave Ziggy behind, but once he left RCA for EMI in 1982 the label (RCA) were free to release it without worrying about was David did or didn't want to do, and that's exactly what happened in 1983. Suspecting this would happen, Tony Visconti and Bowie mixed the audio in 1981 so they at least had some input on how it would sound when released.
It took almost another decade for this live album to be released on CD, when Rykodisc issued it towards the end of their Sound + Vision reissue campaign of the early Nineties. Unlike most of Ryko's other Bowie reissues, there were no bonus tracks.
Ten years after that EMI released what was then a 30th anniversary 2CD set, with audio newly mixed by Visconti. The concert film was also issued on DVD with a 5.1 surround sound mix.
For this new 50th anniversary reissue, the soundtrack has been newly remastered and finally includes the medley of 'The Jean Genie/Love Me Do' and 'Round And Round' featuring Jeff Beck. These additions have been newly mixed by Tony Visconti. The film has also been digitally restored by D.A.'s son, Frazer Pennebaker and will be issued on blu-ray and will be shown at over 1000 cinemas worldwide during July 2023.
In terms of formats, a 2CD+blu-ray edition brings together film and audio, while a 2LP set is pressed on gold-coloured vinyl. There's a 2CD set (without the blu-ray) as well. The 5.1 mix on the blu-ray is the same as the 2003 DVD except for the two new tracks which are obviously newly mixed.
Ziggy Stardust: The Motion Picture will be reissued on 11 August 2023.
Compare prices and pre-order
Ost
Ziggy Stardust Motion Picture - 2CD+blu-ray
Compare prices and pre-order
Ost
Ziggy Stardust Motion Picture: 2LP gold vinyl
Compare prices and pre-order
Ost
Ziggy Stardust Motion Picture - 2CD edition
Tracklisting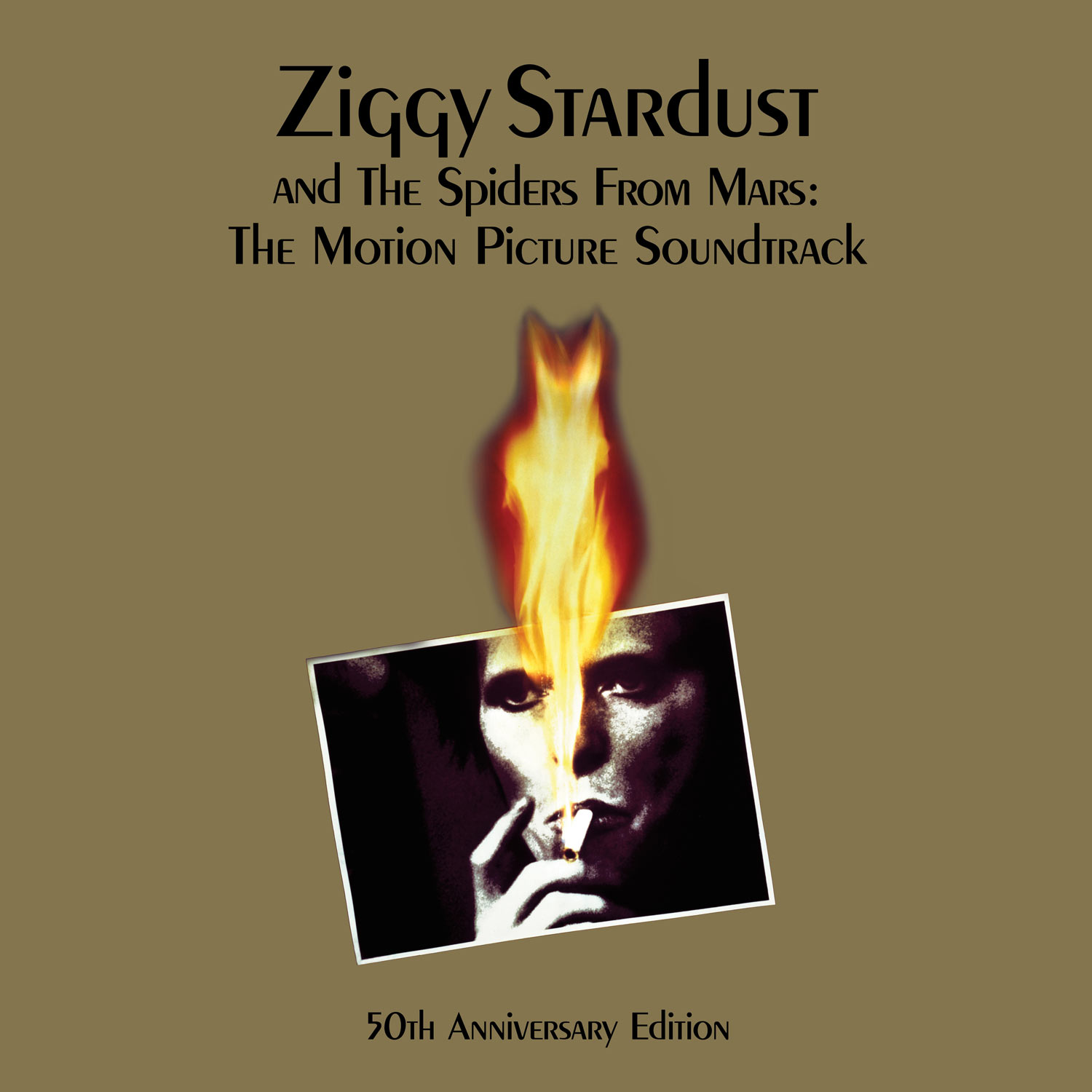 Ziggy Stardust: The Motion Picture Soundtrack David Bowie
/
CD 1

Introduction Part 1
Hang On To Yourself
Ziggy Stardust
Watch That Man
Wild Eyed Boy From Freecloud
All The Young Dudes
Oh! You Pretty Things
Moonage Daydream
Changes
Space Oddity
My Death

CD 2

Cracked Actor

 

Time
The Width Of A Circle
Let's Spend the Night Together
Suffragette City
White Light/White Heat
Medley: The Jean Genie / Love Me Do / The Jean Genie (feat. Jeff Beck)
Round And Round (feat. Jeff Beck)
Farewell Speech
Rock 'n' Roll Suicide

 

blu-ray

Opening Credits/Introduction

 

Hang On To Yourself
Ziggy Stardust
Watch That Man
Wild Eyed Boy From Freecloud
All The Young Dudes
Oh! You Pretty Things
Moonage Daydream
Changes
Space Oddity
My Death

 

Cracked Actor

 

Time
The Width Of A Circle
Let's Spend the Night Together
Suffragette City
White Light/White Heat
Medley: The Jean Genie / Love Me Do / The Jean Genie (feat. Jeff Beck)
Round And Round (feat. Jeff Beck)
Farewell Speech
Rock 'n' Roll Suicide

 

End Credits

LP 1

Side 1

Introduction

 

Hang On To Yourself
Ziggy Stardust
Watch That Man
Wild Eyed Boy From Freecloud
All The Young Dudes
Oh! You Pretty Things
Moonage Daydream

Side 2

Changes
Space Oddity
My Death
Cracked Actor
Time

LP 2

Side 3

The Width Of A Circle
Let's Spend The Night Together
Suffragette City

Side 4

White Light/White Heat
Medley: The Jean Genie / Love Me Do / The Jean Genie (feat. Jeff Beck)
Round And Round (feat. Jeff Beck)
Farewell Speech
Rock 'n' Roll Suicide