 News
Dead Or Alive / Unbreakable: The Fragile Remixes 2LP coloured vinyl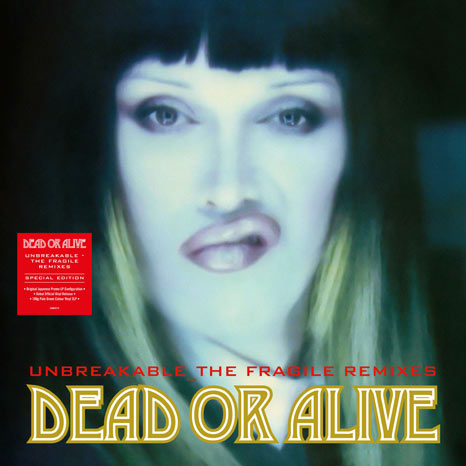 2001 Japan-only remix album • Pressed on green vinyl
Demon Records continue with their Dead Or Alive coloured vinyl reissues with Unbreakable The Fragile Remixes.

The 2001 Japan-only compilation featured remixes of tracks from 2000's Fragile album and this is now pressed as a 2LP set for the first time in its its original Japanese Promo LP configuration and is pressed on pale green vinyl.
This remix set follows the Fragile vinyl reissue (on red vinyl) which is due at the end of the month, and Nukleopatra (on blue vinyl) which is released on Friday.
Unbreakable The Fragile Remixes will be released on 28 August 2020. You can pre-order from the SDE shop via this link, or by using the button below.
Side 1
1. Turn Around And Count 2 Ten [Y&Co."B" Mix]  7.54
2. My Heart Goes Bang [Love Machine Remix]  5.05
3. Hit And Run Lover [Ventura Mix]  5.01
Side 2
1. You Spin Me Round (Like A Record) [Zi Zone Mix]  4.35
2. Something In My House [Deadend Of Eurasia Mix]  5.42
Side 3
1. Lover Come Back To Me [Earthquake Mix]  9.31
2. Isn't It A Pity [Bustard Remix]  5.15
Side 4
1. Just What I Always Wanted [R.M. Hyper Techno Mix]  4.47
2. Blue Christmas [P.K.G. Remix]  4.32
3. I Paralyze [B4 Za Beat Remix]  6.35