 News
Dead Or Alive / "Youthquake" limited edition purple vinyl pressing
Now back in stock at the SDE shop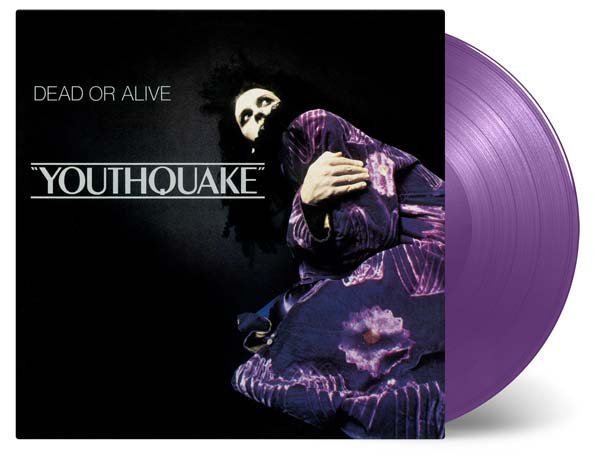 Dead Or Alive's 1985 album "Youthquake" will be reissued on limited edition purple vinyl next month.

The album was of course the breakthrough for the band and features the UK number one 'You Spin Me Round (Like a Record)'. 'Lover Come Back to Me' and 'In Too Deep' were also top 20 hits in Britain.

This new purple vinyl edition is limited to just 350 copies in the UK from a worldwide allocation of 1500. This will be released on 5 October 2018 and at the same time the SDE interview with Pete Burns (his last for anyone) is being made available as a limited run printed 'keepsake' booklet edition. You can order both the vinyl and the booklet at the SDE shop (or use the buttons below).
<![CDATA[
/**/
]]>