 News
Depeche Mode / Spirits in the Forest four-disc deluxe sets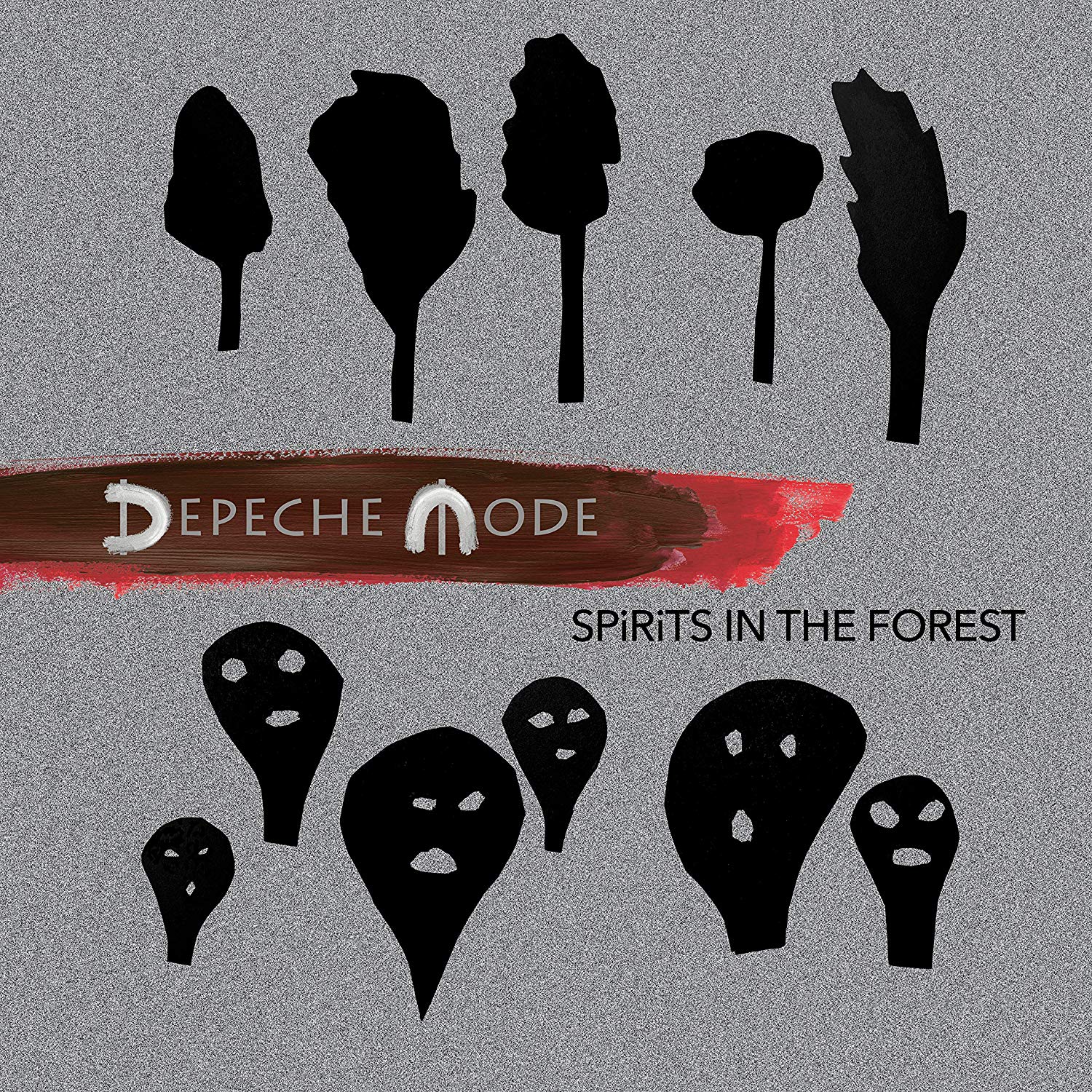 Depeche Mode will issue their Spirits In The Forest documentary on blu-ray/DVD next month, packaged with two CDs of the 'Live Spirits' soundtrack.

Anton Corbjin's documentary tells the story of six super fans from different continents – united only by their love for Depeche Mode and the influence of the band's music on their lives. In between this footage are recordings of the final Berlin show (on the 'Forest Stage') of their Global Spirit Tour of 2018.
There are two deluxe sets; one with two blu-rays and two CDs, and the other with two DVDs and two CDs.
The first blu-ray (or DVD) in each set is the theatrically released Spirits in the Forest documentary (which runs for approx. 1 hour, 22 minutes) while the second video disc offers the full concert film (i.e. no documentary elements) which runs for just over two hours (this was shot on 23 and 25 July 2018 in Berlin). One presumes that a 5.1 audio soundtrack is available for both discs, but we await proper confirmation. The 'soundtrack' CDs are the audio recording from those same two final concerts during of the Global Spirit Tour.
If you don't require the video elements, then Spirits in the Forest is also available as a standalone two-CD packge.
Fans first saw Spirits In The Forest at as a global  'one night only' event on 21 November last year. The new deluxe editions will be released in 'the summer' of 2020 (likely to be 26 June. Previously was 1 May 2020 and prior to that was 27 March!).
Compare prices and pre-order
Depeche Mode
Spirits in the Forest - 2Blu-ray + 2CD deluxe
Compare prices and pre-order
Depeche Mode
Spirits in the Forest - 2DVD + 2CD deluxe
Compare prices and pre-order
Depeche Mode
Spirits in the Forest - 2CD edition
DVD/Blu-ray 1 – Spirits in the Forest documentary
DVD/Blu-ray 2 – Spirits in the Forest concert film
1. Intro
2. Going Backwards
3. It's No Good
4. A Pain That I'm Used To
5. Useless
6. Precious
7. World In My Eyes
8. Cover Me
9. The Things You Said
10. Insight
11. Poison Heart
12. Where's the Revolution
13. Everything Counts
14. Stripped
15. Enjoy The Silence
16. Never Let Me Down Again
17. I Want You Now
18. Heroes
19. Walking In My Shoes
20. Personal Jesus
21. Just Can't Get Enough
22. Pimpf
CD 1
1. Intro
2. Going Backwards
3. It's No Good
4. A Pain That I'm Used To
5. Useless
6. Precious
7. World In My Eyes
8. Cover Me
9. The Things You Said
10. Insight
11. Poison Heart
CD 2
1. Where's the Revolution
2. Everything Counts
3. Stripped
4. Enjoy The Silence
5. Never Let Me Down Again
6. I Want You Now
7. Heroes
8. Walking In My Shoes
9. Personal Jesus
10. Just Can't Get Enough