 News
Depeche Mode / Strange & Strange Too blu-ray release
Classic short-film collections, reissued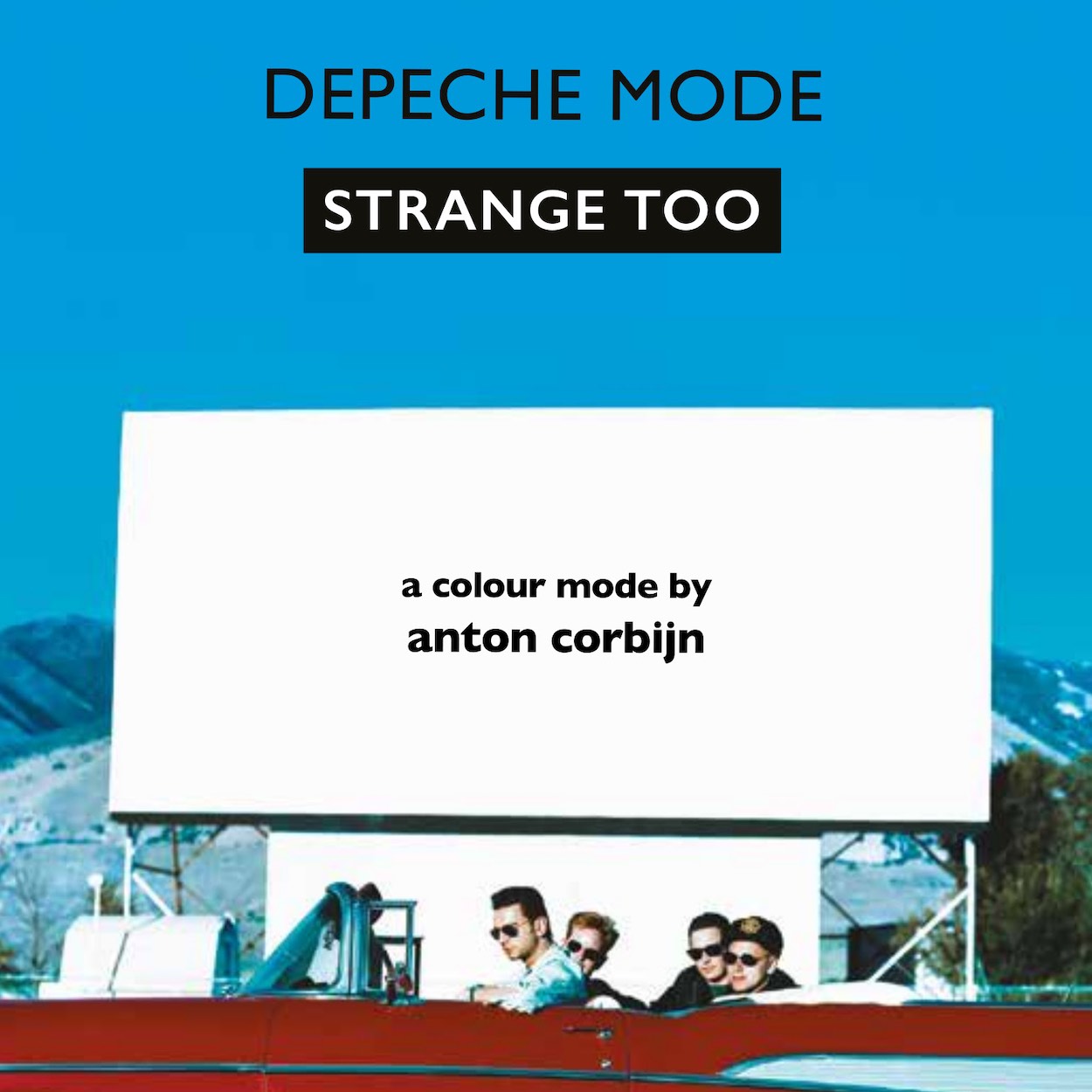 Depeche Mode's video/film collections Strange (1988) and Strange Too (1990) are brought together for a blu-ray and DVD release in December.
Only ever issued on VHS and Laserdisc, these collections of music videos and short films by Anton Corbijn were undertaken for, arguably, their two best albums 1987's Music For The Masses and 1990's Violator (although the final Black Celebration single, 'A Question of Time', also features on Strange).
This new combined collection presents 11 Anton Corbijn/Depeche Mode music films, newly restored from original Super 8mm sources, alongside six previously unseen outtake "vignettes" from the DM archives. When assembling the final edits for Strange and Strange Too, Corbijn created a visual running order where the individual music videos are perceived as one continuous film, with additional interstitial content not seen in the original promo clips.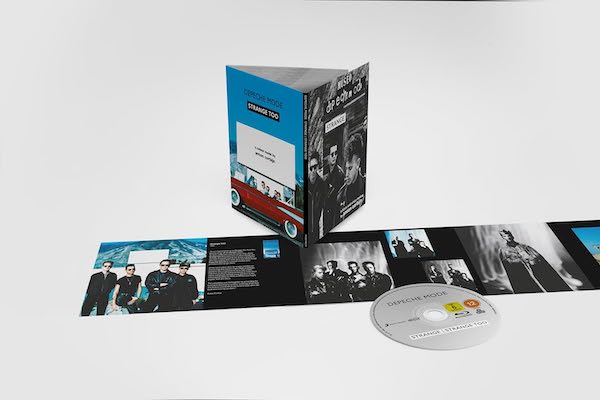 Remembering the filming, Corbijn says "The idea to make this into a connected series of little films and fake interviews came late into the process of shooting these. I was shooting all the films myself on black & white Super 8 film. We put all this together on a shoestring budget; those were the days. We have to look at these films in the light of us being young; we were experimenting and I am happy we were given that space at the time by Daniel Miller."
The blu-ray and DVD configurations of this release come in a digipack with a 16-page concertina booklet featuring photographs and new liner notes penned by Anton Corbijn.
Strange/Strange Too will be released on 8 December 2023, via Sony Music Entertainment.
Compare prices and pre-order
Depeche Mode
Strange - Strange Too - blu-ray edition
Compare prices and pre-order
Depeche Mode
Strange - Strange Too - DVD edition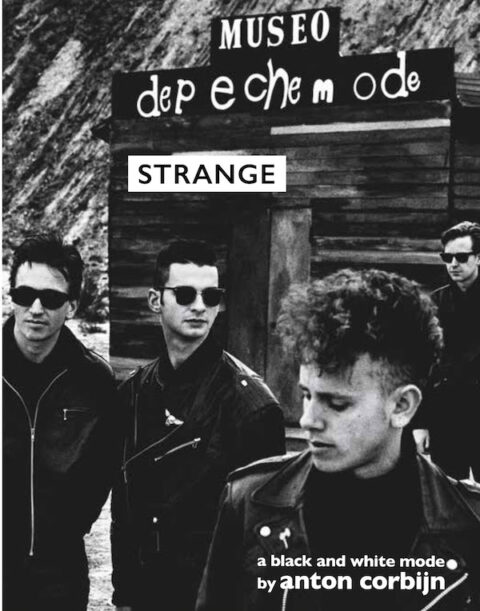 Tracklisting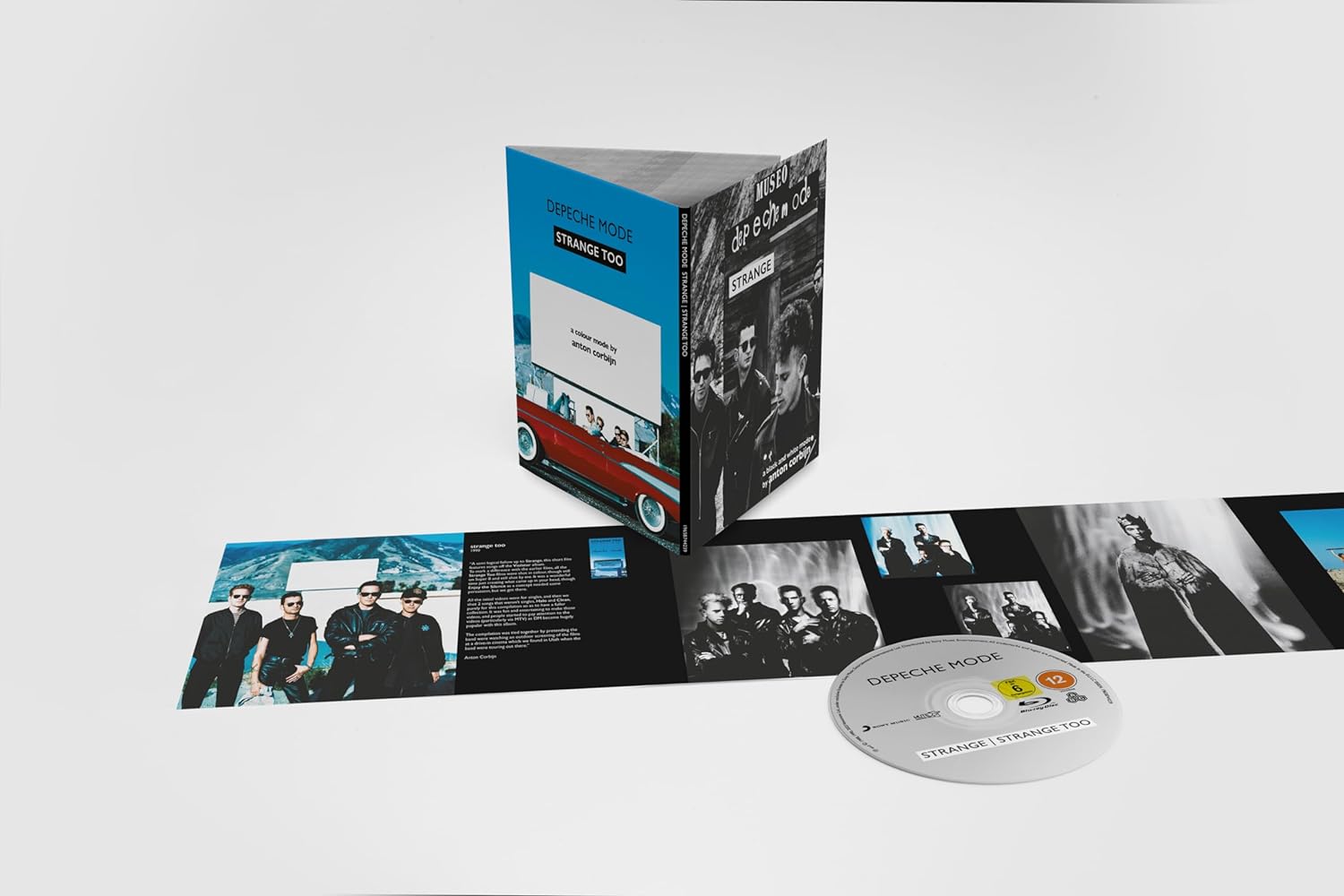 Strange / Strange Too Depeche Mode
/
Strange/Strange Too

STRANGE

A Question of Time




Strangelove




Never Let Me Down Again




Behind the Wheel




Pimpf

Outtake vignettes

Strangelove




Behind the Wheel




Behind the Wheel (Shep Pettibone Mix)

 

STRANGE TOO

Personal Jesus




Policy of Truth




Enjoy the Silence




Clean




Halo




World in My Eyes

Outtake vignettes

Personal Jesus (Acoustic)




Policy of Truth




Policy of Truth (Trancentral Mix)