 News
Elmer Bernstein / Ghostbusters: original score 2LP coloured vinyl
Newly remixed • Unreleased tracks • Coloured 2LP vinyl and CD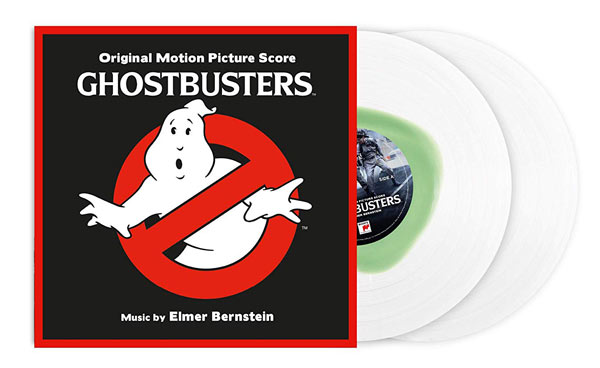 Sony Music Classical are celebrating the 35th anniversary of Ivan Reitman 1984 blockbuster film Ghostbusters by issuing a new 2LP coloured vinyl edition of Elmer Bernstein's original score with new artwork and unheard audio.

The collection features music from the film, newly mixed and remastered from the score's original multi-tracks, as well as new artwork, commentary from Elmer Bernstein's son, Peter, and four previously unreleased tracks.

Of the 35th anniversary edition, Peter Bernstein says, "As one of the original orchestrators on Ghostbusters, it has been very satisfying and also very moving to work on this soundtrack release 35 years down the road. It is a great movie with great music and we had a whole lot of fun creating it. I am very pleased to see it released in its original form.




Oscar winning Elmer Bernstein was a giant in the world of film music composing over 150 soundtracks to many iconic movies such as The Man With The Golden Arm, The Magnificent Seven, To Kill A Mockingbird and The Great Escape.

This new version of the score does feature Ray Parker Jnr's pop hit 'Ghostbusters', as well as four previously unreleased tracks/cues. The double vinyl is pressed on a clear/green vinyl and will also be available on CD. These should sound tremendous given they have been freshly remixed from the multi-tracks.

This expanded and remixed original motion picture score of Ghostbusters will be released on 19 July 2019. Once acquired, this vinyl should be filed next to 2014's 'Stay Puft' white 12-inch and the RSD glow-in-the-dark single from the same year!


Compare prices and pre-order
Bernstein, Elmer
Ghostbusters 35 - 2LP coloured vinyl
Compare prices and pre-order
Bernstein, Elmer
Ghostbusters 35 - CD edition
Side 1
1. Ghostbusters Theme
2. Library
3. Venkman
4. Hello
5. The Best One in Your Row
6. Get Her!
7. Plan
8. Dana's Theme
Side 2
1. Fridge and Sign
2. Attack
3. Client
4. Dana's Apartment
5. Same Problem
6. We Got One
7. Zuul Part 1
8. Meeting 1
9. I Respect You
10. Who Brought the Dog
Side 3
1. Zuul Part 2
2. Steel Drum
3. Cross Rip
4. News
5. Judgment Day
6. Mistake
7. Halls
8. Ballroom
9. Trap
10. Meeting 2
Side 4
1. Earthquake
2. Stairwell
3. Gozer
4. Let's Go
5. We're Going to Save the World
6. Mr. Stay Puft
7. Final Battle
8. Finish
9. Zuul (Album Version)