 News
Elvis Presley / Back in Nashville
4CD deluxe or 2LP vinyl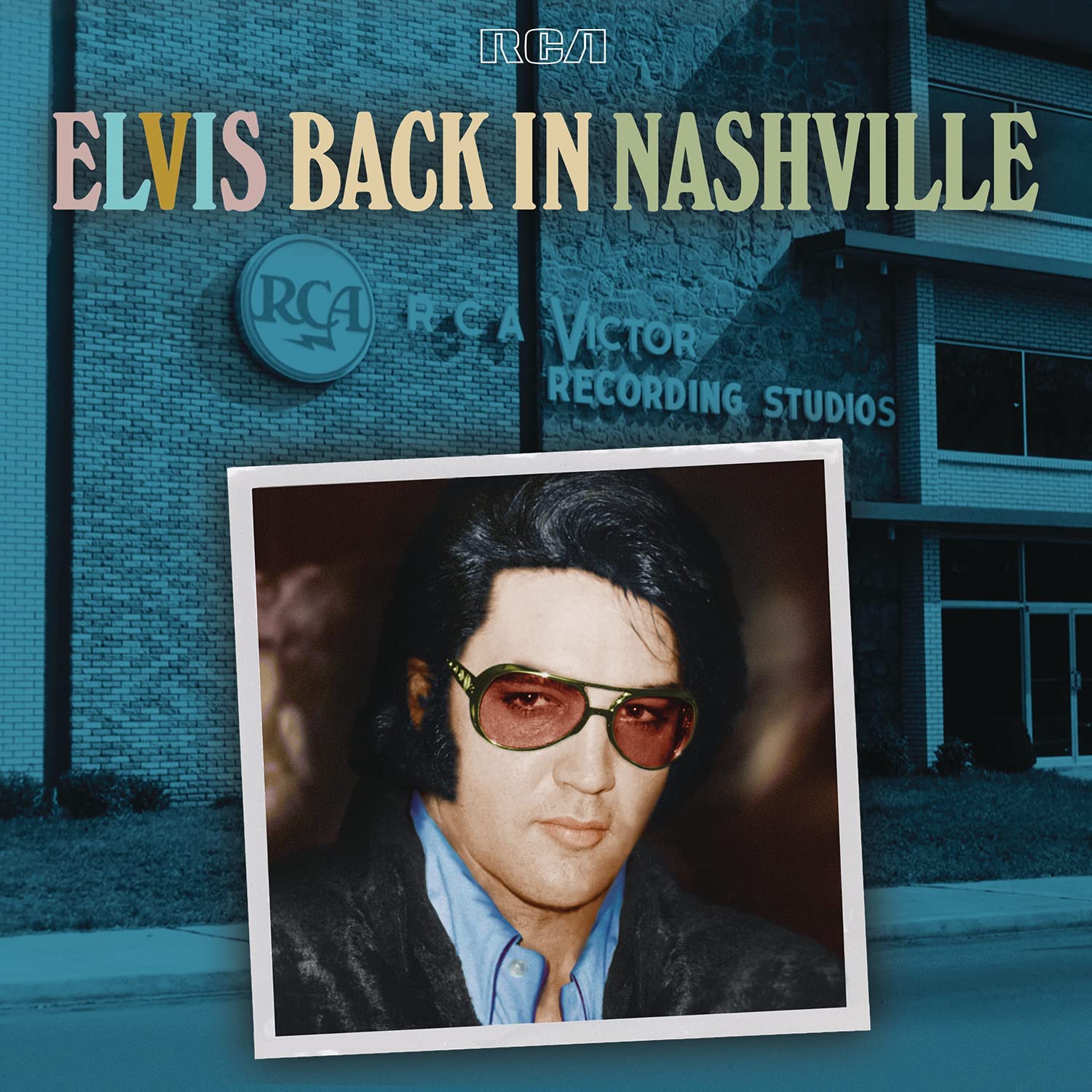 Sony are to release Elvis Presley's final Nashville session (from 1971), free from overdubs, as an expanded 4CD deluxe set or a 2LP vinyl package.
The sessions documented on the forthcoming Back in Nashville spawned recordings that ended up all over the place, including on Elvis Sings the Wonderful World of Christmas (1971), the gospel He Touched Me (1972), Elvis Now (1972) and Elvis (1973).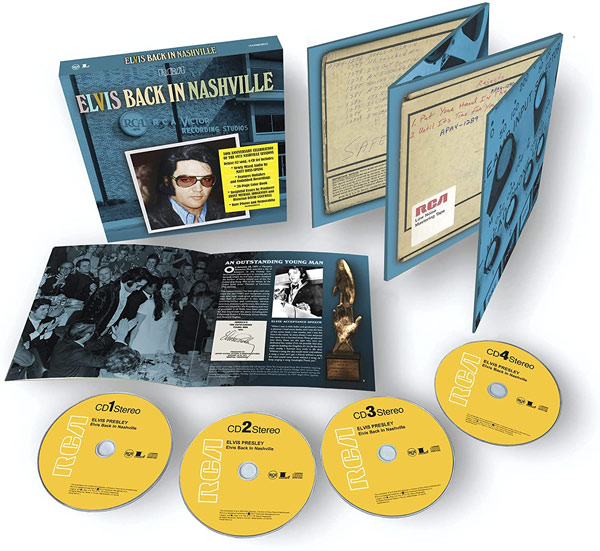 The four-CD version of Back in Nashville features an impressive 82 'undubbed' tracks across themed discs ('country/folk, pop, religious, Christmas etc.) and includes outtakes as well as master recordings.
The 2LP vinyl edition echoes the same themed approach but is obviously far more condensed with 21 tracks across the four sides of vinyl.
Back in Nashville will be released on 12 November 2021.
Compare prices and pre-order
Presley, Elvis
Back in Nashville - 4CD deluxe set
Compare prices and pre-order
Presley, Elvis
Back in Nashville - 2LP vinyl
You might also like…
Compare prices and pre-order
Presley, Elvis
From Elvis in Nashville - 4CD set
Tracklisting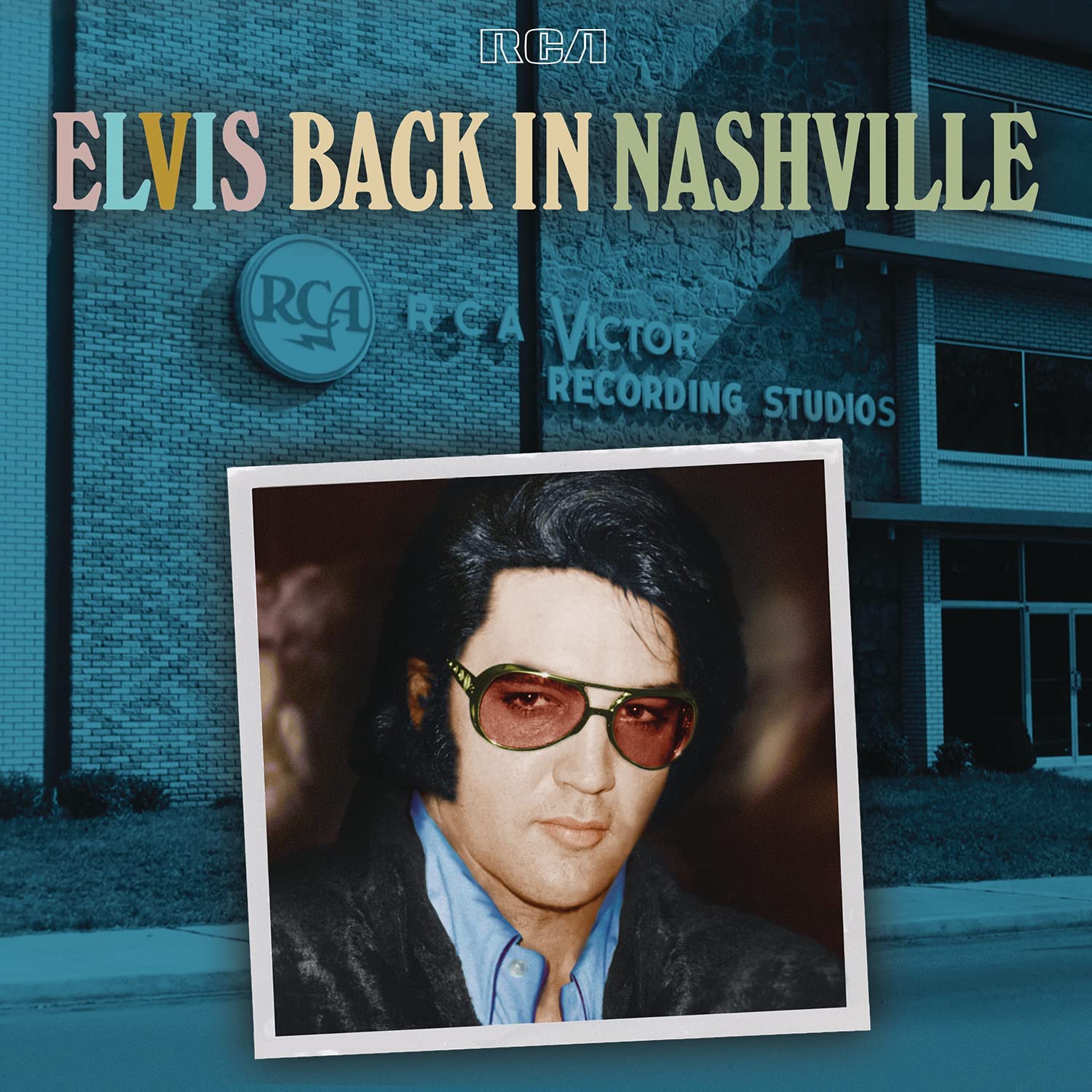 Back in Nashville Elvis Presley
/
4CD deluxe
CD 1

The Country/Folk Sides

The First Time Ever I Saw Your Face – takes 11-12
Amazing Grace
Early Mornin' Rain
(That's What You Get) For Lovin' Me
Help Me Make It Through The Night
Until It's Time For You To Go
Don't Think Twice, It's All Right – (unedited version)

The Piano Recordings

It's Still Here
I'll Take You Home Again Kathleen
I Will Be True

The Pop Sides

Padre
Fools Rush In (Where Angels Fear To Tread)
My Way takes 2-3 (Master)
I'm Leavin'
It's Only Love
We Can Make The Morning
Love Me, Love The Life I Lead
Until It's Time For You To Go – Remake

CD 2

The Religious Sides

He Touched Me
I've Got Confidence
Seeing Is Believing
He Is My Everything
Bosom Of Abraham
An Evening Prayer
Lead Me, Guide Me
There Is No God But God
A Thing Called Love
I, John
Reach Out To Jesus.
Put Your Hand In The Hand.
Miracle Of The Rosary

The Christmas Sides

O Come, All Ye Faithful
The First Noel
On A Snowy Christmas Night
Winter Wonderland
The Wonderful World Of Christmas
It Won't Seem Like Christmas (Without You)
I'll Be Home On Christmas Day
If I Get Home On Christmas Day
Holly Leaves And Christmas Trees
Merry Christmas Baby (unedited)
Silver Bells
I'll Be Home On Christmas Day (remake)

CD 3

It's Only Love – takes 8 & 9
Love Me, Love The Life I Lead – takes 5 & 6
We Can Make The Morning master with backing vocals
I'm Leavin' – take 1
Johnny B. Goode – impromptu performance
Padre – takes 1 & 11
Lady Madonna – impromptu performance
Fools Rush In (Where Angels Fear To Tread) – take 6
Are You Lonesome Tonight (fragment-impromptu performance)
I Will Be True – takes 1 & 2
It's Still Here – takes 1 & 3
Help Me Make It Through The Night – takes 1-3
(That's What You Get) For Lovin' Me – take 1
Until It's Time For You To Go – take 5
Early Mornin' Rain – takes 1 &11
I Shall Be Released – impromptu performance
Don't Think Twice, (It's All Right) – remake
Put Your Hand In The Hand – rehearsal and take 1
Amazing Grace – takes 1-2

CD 4

The Religious Outtakes

Miracle Of The Rosary – take 1
The Lord's Prayer (impromptu performance)
He Touched Me – takes 1-2
I've Got Confidence – take 1
An Evening Prayer – takes 1-2
Seeing Is Believing – takes 1,2 & 4
A Thing Called Love – take 3
Reach Out To Jesus – takes 1,2 & 9
He Is My Everything
There Is No God But God – takes 1-2
Bosom Of Abraham – takes 2-3

The Christmas Outtakes

I'll Be Home On Christmas Day – take 3
It Won't Seem Like Christmas (Without You) – takes 1 & 6
If I Get Home On Christmas Day – take 3
Holly Leaves And Christmas Trees – take 4
Silver Bells – take 1
I'll Be Home On Christmas Day – take 4
Winter Wonderland – take 7
O Come, All Ye Faithful – take 2
I'll Be Home On Christmas Day (remake) takes 1,4,5 &10
Tracklisting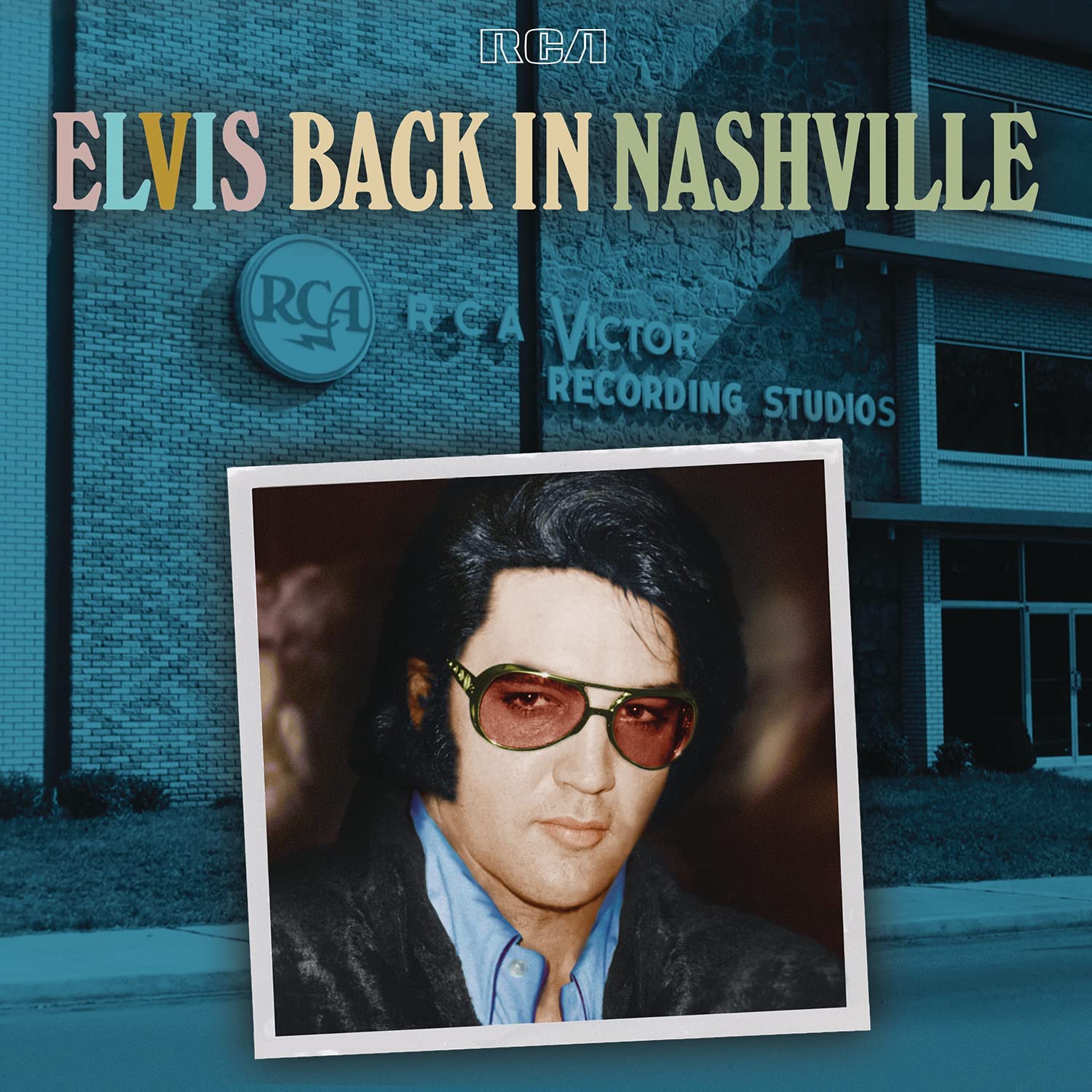 Back in Nashville Elvis Presley
/
2LP vinyl
Side A – Pop

I'm Leavin' – take 1
It's Only Love – take 9
We Can Make The Morning – master with backing vocals
Love Me, Love The Life I Lead – takes 5 & 6
My Way – take 3 (Master)

Side B – Country/Folk

Help Me Make It Through The Night – take 3
Early Mornin' Rain – take 11
Until It's Time For You To Go – remake
Lady Madonna – impromptu performance
(That's What You Get) For Lovin' Me – take 1
I'll Take You Home Again Kathleen

Side C – Gospel

1.Seeing Is Believing
An Evening Prayer – take 2
I've Got Confidence – take 1
Put Your Hand In The Hand
He Touched Me – takes 1-2
Bosom Of Abraham – takes 2

Side D – Christmas

If I Get Home On Christmas Day – take 3
I'll Be Home On Christmas Day – take 4
Holly Leaves And Christmas Trees – take 4
Merry Christmas Baby – unedited