 News
FIRST PICTURES: Lee Hazlewood Industries 1966-1971 / 5-disc set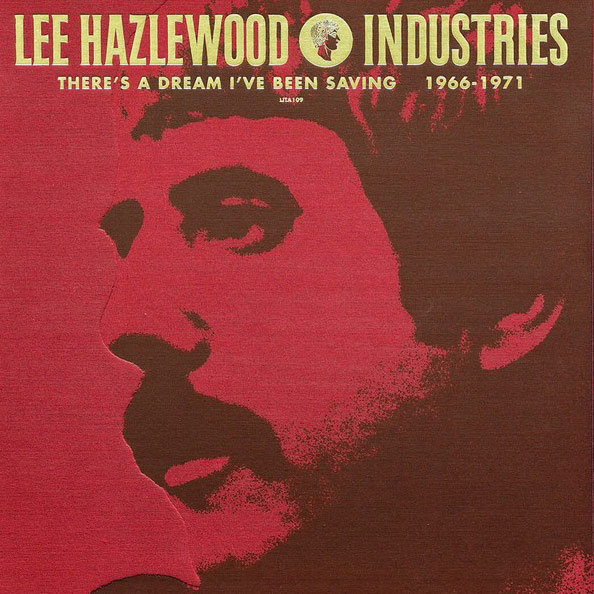 You know some care and attention has gone into this Lee Hazlewood Industries (LHI) deluxe set when you open the front cover (complete with gold foil blocking) and find a replica business card printed on textured paper with an embossed logo, mounted within a die-cut page! No corners appear to have been cut with the presentation of There's A Dream I've Been Saving 1966-1971 – an anthology that, according to indie label Light In The Attic, has been seven years in the making.

Lee Hazlewood was an established songwriter and producer when he set up his own label, Lee Hazlewood Industries, in 1966. He'd had success co-writing with Duanne Eddy (Peter Gunn) and really put his name on the map as writer and producer of Nancy Sinatra's global smash These Boots Are Made For Walkin', released earlier the same year. LHI became a vehicle for his Hazlewood's talent, creativity and ego. He had total autonomy and built a tight-knit team around him which included girlfriend Suzi Jane Hokum and Tom Thacker, who acted as general office manager. According to Thacker LHI was "really just a bunch of people hanging out and trying to make hit records."
The four CDs within the book contain 107 tracks, including on the first two discs, everything Lee recorded for LHI and a handful of unreleased tracks. Discs three and four cover key tracks from the LHI stable of artists including Suzi Jane Hokum, The Kitchen Cinq, Ann-Margret, The International Submarine band and more.
The fifth disc is a DVD (new digital transfer from the 16mm master negative) of the never before released film Cowboy In Sweden. It features remastered sound and is region free. A red flexi-disc is also included.
The 172-page book is amazing. So well put together; brilliant photos, fantastic design, key associates interviewed and pictures of sleeves and labels. It puts many books we've seen to shame, to be honest.
Photographed here is the 'standard' edition of There's A Dream I've Been Saving, but a deluxe version is also available which packages the book within a cloth-bound clamshell box with reproductions of LHI-era artifacts including press photos and a reproduction plane ticket used by Hazlewood back in '70. The deluxe comes with three further data DVDs which include just about every 45 single and every LP ever released on LHI — around 17 albums and 72 singles, totalling 305 songs. The are supplied in in both WAV and MP3 formats.
There's A Dream I've Been Saving 1966-1971 is out now.
Standard Edition (4CD+DVD+Book)
Deluxe Edition (4CD+4DVD+Book + Cloth bound clamshell box + extras)