 News
Nancy Sinatra/ Start Walkin' 1965-1976
Newly-remastered collection on vinyl and CD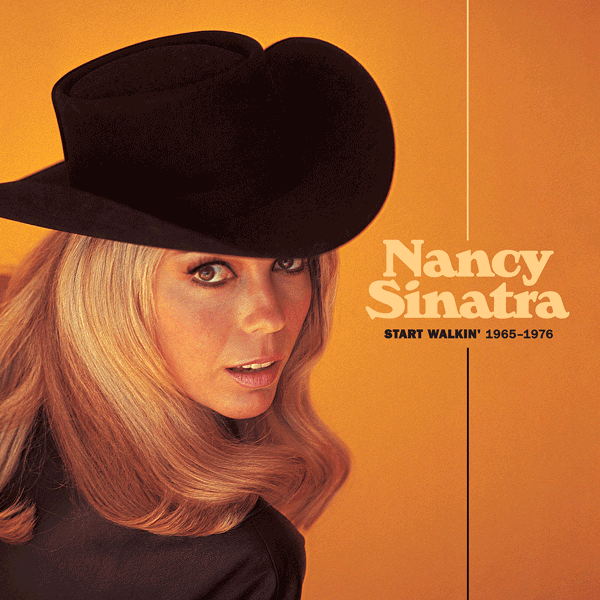 US label Light In The Attic Records has announced a year-long Nancy Sinatra reissue campaign, starting with a new compilation album, Nancy Sinatra: Start Walkin' 1965-1976, which will be released next month.

Start Walkin' spans Sinatra's most prolific period and includes several of her seminal duets with legendary country and pop singer-songwriter and producer, Lee Hazlewood (owner of one of the most distinctive baritone voices of all time and composer of 'These Boots Are Made For Walkin'). As you would expect, Sinatra's 1967 Bond theme, 'You Only Live Twice', is also present and correct.
Newly remastered from the original analogue tapes by engineer John Baldwin, the 23-track album – what the label are calling the "definitive collection" – will be available as a double vinyl LP, pressed at RTI, with a gatefold jacket and a 24-page booklet, and a deluxe single CD version, which comes housed in a deluxe 7″ x 7″ hardcover book, with a 64-page booklet.
Sinatra and Hazlewood's 1976 cover of '('L'été Indien) Indian Summer', has been made available ahead of the album (see below).
The booklet that comes with the both CD and vinyl versions of Start Walkin' includes
new interviews with Sinatra, an extensive essay by US music journalist Amanda Petrusich (she wrote the notes in the deluxe of Paul McCartney & Wings' Red Rose Speedway) and never-before-seen photos from Sinatra's personal archive. Additionally, there's a Q&A interview with her and reissue co-producer, Hunter Lea. Sinatra, who turned 80 last year, has been heavily involved with the campaign.
As well as the traditional black edition, there's a few coloured vinyl versions of Start Walkin' doing the rounds, including an indie-only 'Velvet Morning Sunrise' version and Rough Trade in the UK have a 'Sugar Town Pink' edition limited to 500 units, but priced at an eye-watering £42.99.
Later this year, Light In The Attic will also reissue a selection of albums from Sinatra's back catalogue, including her 1966 debut, Boots, her first record with Hazlewood, 1968's Nancy & Lee, and the follow-up, 1972's Nancy & Lee Again. Newly-remastered, these will be made available on both vinyl and CD.
Start Walkin' 1965-1976 will be released on 5 February 2021.
Compare prices and pre-order
Nancy Sinatra
Start Walkin 1965-1976 - 2LP black vinyl edition
Compare prices and pre-order
Nancy Sinatra
Velvet Morning Sunrise 2LP coloured vinyl
Compare prices and pre-order
Nancy Sinatra
Start Walkin 1965-1976 deluxe CD edition
Tracklisting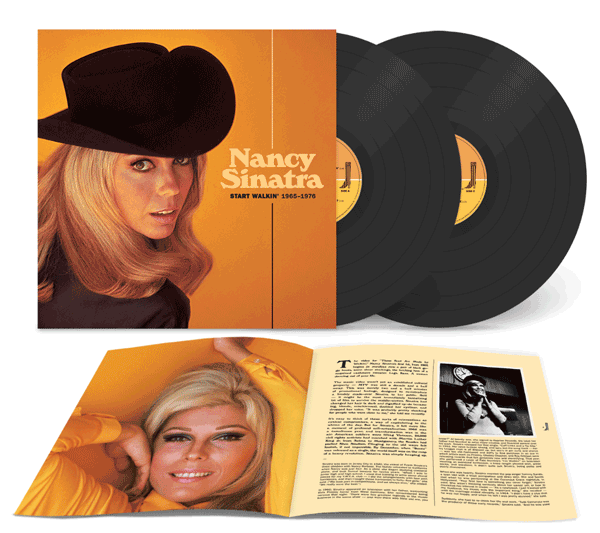 Start Walkin' 1965-1976 Nancy Sinatra
/
2LP vinyl
Side One

Bang Bang
 These Boots Are Made for Walkin'
Sugar Town
So Long Babe
How Does That Grab You, Darlin'
Friday's Child
You Only Live Twice

Side Two

Summer Wine
Some Velvet Morning
Lightning's Girl
Sand
Lady Bird

Side Three

Jackson
Happy
How Are Things in California
Hook and Ladder
Hello L.A., Bye Bye Birmingham
Paris Summer

Side Four

Arkansas Coal
Down From Dover
Kind Of A Woman
Machine Gun Kelly
(L'été Indien) Indian Summer
Tracklisting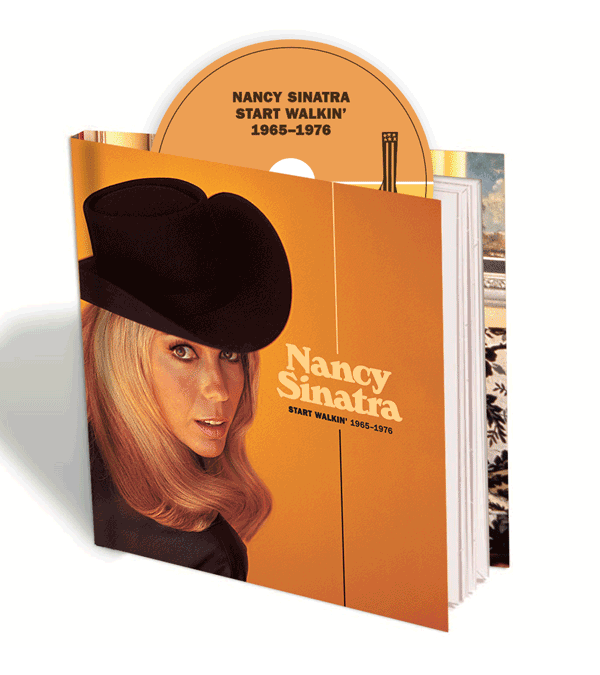 Just Walkin' 1965-1976 Nancy Sinatra
/
CD edition
Bang Bang
 These Boots Are Made for Walkin'
Sugar Town
So Long Babe
How Does That Grab You, Darlin'
Friday's Child
You Only Live Twice
Summer Wine
Some Velvet Morning
Lightning's Girl
Sand
Lady Bird
Jackson
Happy
How Are Things in California
Hook and Ladder
Hello L.A., Bye Bye Birmingham
Paris Summer
Arkansas Coal
Down From Dover
Kind Of A Woman
Machine Gun Kelly
(L'été Indien) Indian Summer