 News
Go West debut to be reissued as super deluxe edition
Pre-order SDE exclusive with signed print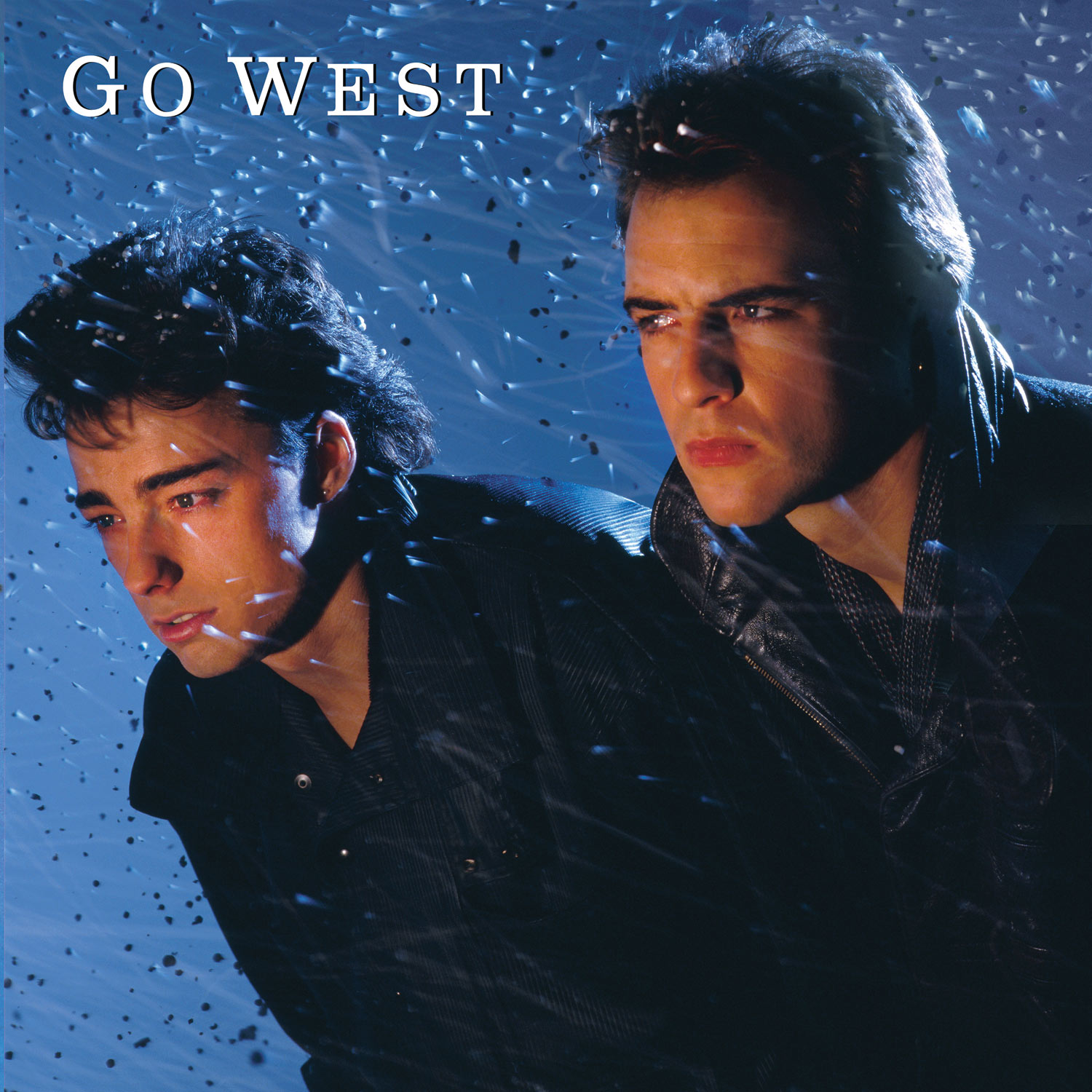 SDE exclusive with signed print now sold out!
The eponymous debut album of Go West will be reissued in May as a 4CD+DVD box set, featuring remastered audio and a host of bonus material, including previously unreleased demos and live performances.
Originally formed in 1982, Peter Cox and Richard Drummie signed to Chrysalis Records in 1984 on the strength of the demos of 'We Close Our Eyes' and 'Call Me'. The former reached number five in the UK and was one of four top 30 hits from the 1985 album.
Chrysalis made the most of the band's success by swiftly following up Go West with Bangs & Crashes, which is primarily a remix album, although it does contain a few live tracks as well.
For the new box set all the audio has been newly remastered by the original producer, Gary Stevenson, from the original production tapes. CD 1 is the album, CD 2 is a slightly expanded Bangs & Crashes, while CD 3 features 14 demos and rarities (including additional remixes). The fourth and final CD is a previously unreleased Live at Hammersmith Odeon gig from 21 November 1985.
The DVD contains all the promo videos for the singles from the album, Top of The Pops performances, and a complete previously unseen concert from Japan 1985.
The set is packaged in a large format 12″ x 12″ box set, very similar to the Ultravox Vienna deluxe set. The outer rigid card slipcase contains two 20-page large booklets featuring a track by track commentary from Peter and Richard, unseen photos, and a gatefold folio with the five discs. The album is also being reissued on crystal clear vinyl.
Both the 4CD+DVD box set and the clear vinyl are released on 6 May 2022 via Chrysalis.
Compare prices and pre-order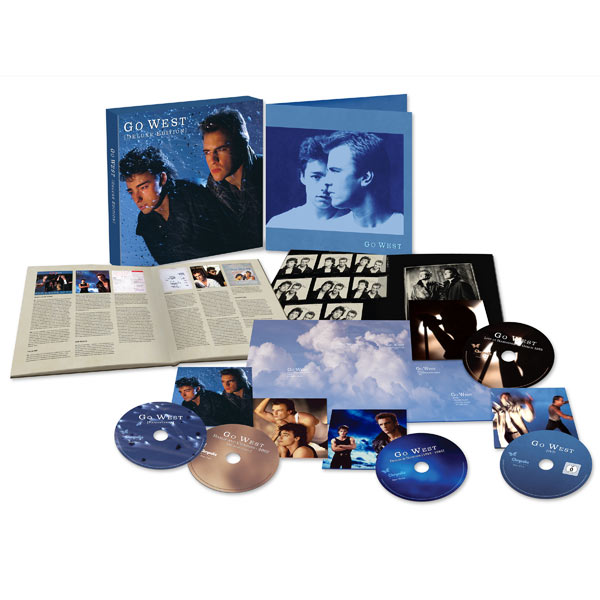 Go West
Go West 4CD+DVD super deluxe
Compare prices and pre-order
Go West
Go West - crystal clear vinyl LP
Tracklisting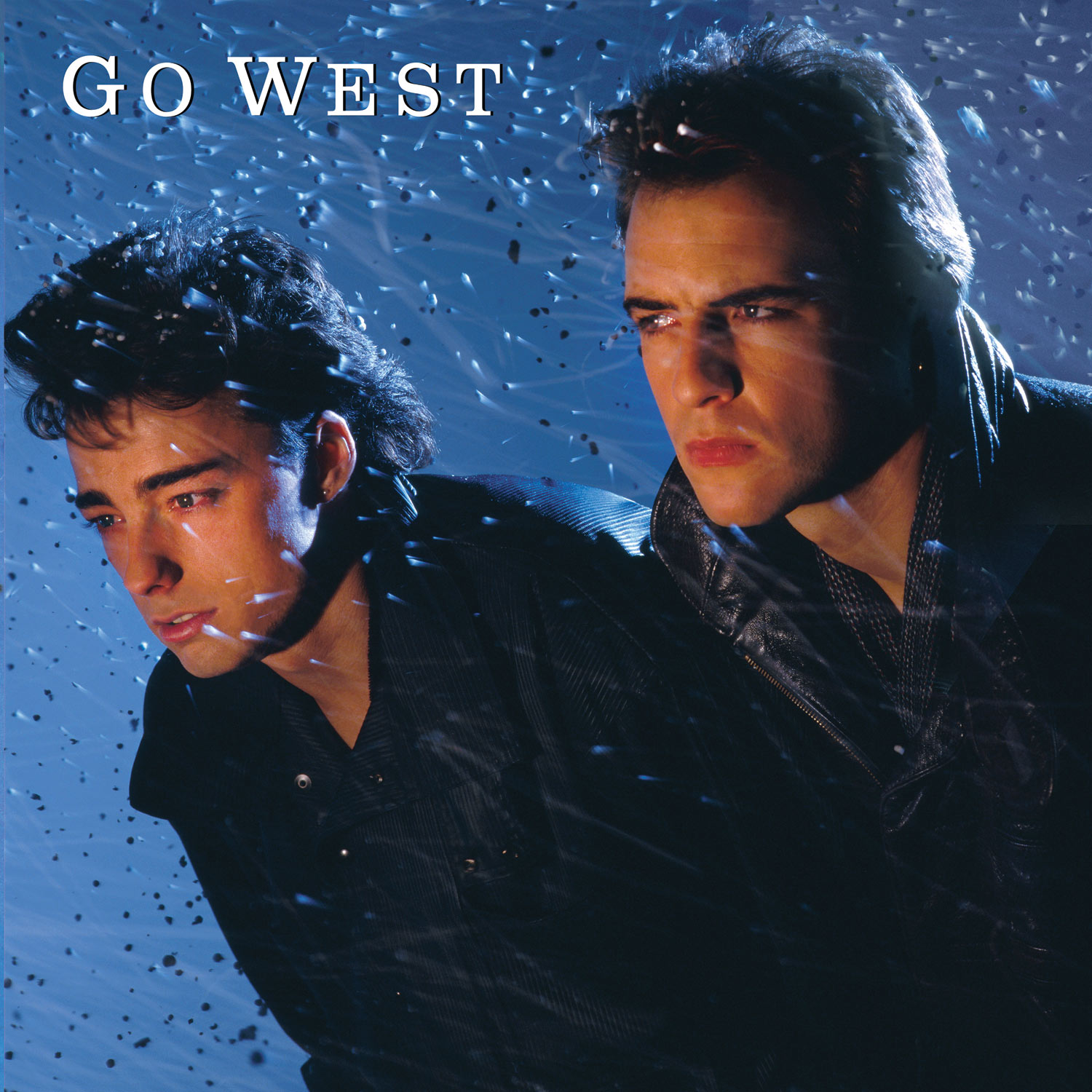 Go West Go West
/
4CD+DVD super deluxe
CD 1: Go West

We Close Our Eyes
Don't Look Down
Call Me
Eye To Eye
Haunted
S.O.S
Goodbye Girl
Innocence
Missing Persons

CD 2: Bangs and Crashes 2022

We Close Our Eyes [The Total Overhang Club Mix]
The Man In My Mirror
Goodbye Girl [Single Version]
S.O.S. [The Perpendicular Mix]
Eye To Eye [The Horizontal Mix]
Ball of Confusion [Live]
Call Me [The Indiscriminate Mix]
Dreamworld ^
Missing Persons [Live]
Don't Look Down [The Stratospheric Mix]
One Way Street [from the Rocky IV Original Picture Soundtrack]
Innocence [The Desperation Mix]
Eye To Eye [The Credibility Dub Mix] ^
Call Me [U.S. Dance Mix] ^

^ Bonus Tracks:

CD 3: Demos & Rarities

Special Girl [Demo] *
One Way Street [Demo] *
Don't Look Down [Demo] *
Missing Persons [Demo] *
Partners In Crime [Demo] *
The Man In My Mirror [Demo] *
Goodbye Girl [Early Mix] *
Call Me [Secret Solo Mix] *
Don't Look Down (The Sequel) [7" Mix]
Innocence (The Desperation 7" Edit Mix)
Eye To Eye [The System 7" Remix]
We Close Our Eyes [The Total Overhang Mix] *
Call Me [The Longer Indiscriminate Mix]
Eye To Eye (The Credibility Mix)

CD 4: Live at Hammersmith Odeon 21/11/1985

S.O.S. *
The Man In My Mirror *
Eye To Eye *
Time Heals *
Hideaway *
Haunted *
Missing Persons *
Ball of Confusion *
Don't Look Down *
Innocence *
We Close Our Eyes *

*Previously unreleased

DVD

Promo clips:

We Close Our Eyes
Call Me
Goodbye Girl
Don't Look Down
Call Me (Extended)

Live In Yokohama 1985:

S.O.S. *
The Man In My Mirror *
Eye To Eye *
Missing Persons *
Haunted *
Goodbye Girl *
Don't Look Down *
Call Me *
Innocence *
We Close Our Eyes

At The BBC:

We Close Our Eyes [Top of The Pops 14/3/85]
Call Me [Top of The Pops 25/5/85]
Goodbye Girl [Wogan 22/7/85]
Don't Look Down [Top of The Pops 5/12/85]
Don't Look Down [Whistle Test 23/4/85]
Goodbye Girl [Whistle Test 23/4/85]