 News
Debbie Harry autobiography: Face It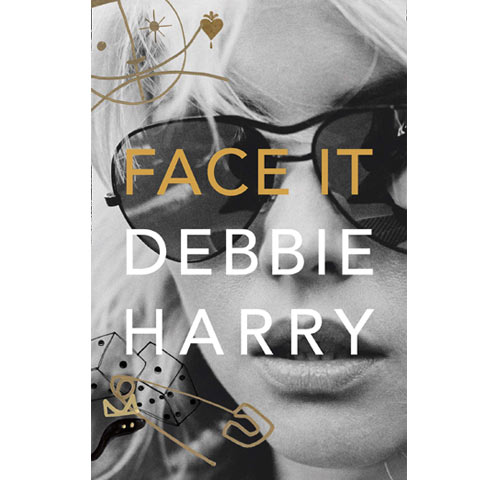 Debbie Harry has written a memoir called 'Face It' which is due for release in October.

According to the publisher, HarperCollins, Face It sees Harry 'upend' the standard music memoir "with a cutting-edge style keeping with the distinctive qualities of her multi-disciplined artistry".
The 368-page hardcover book includes an introduction by Chris Stein, "rare personal photos, original illustrations, fan artwork installations and more" and features everyone from bands Blondie came up with on the 1970s music scene – the Ramones, Television, Talking Heads, Iggy Pop and David Bowie – to artists like Jean-Michel Basquiat, Marina AbramoviÄ and H.R. Giger of Alien fame. Here's some more blurb:
"It explores her successful acting career (she has starred in over 30 film roles, including David Cronenberg's Videodrome and John Waters's Hairspray), her weekends with William S. Burroughs and her attempted abduction by serial killer Ted Bundy. Ranging from the hardscrabble grit and grime of the early New York City years to times of glorious commercial success, interrupted by a plunge into heroin addiction, the near-death of partner Chris Stein, a heart-wrenching bankruptcy and Blondie's break-up as a band, an amazing solo career and then a stunning return with Blondie, this is a cinematic story of an artist who has always set her own path. Inspirational, entertaining, shocking, humorous and eye-opening, Face It is a memoir as dynamic as its subject."
Face It will be released on 1 October 2019. The signed copies from Waterstones in the UK are now sold out. This release makes us wonder where the promised Blondie box set that Universal Music announced last year is!
Compare prices and pre-order
Debbie Harry
Face It: A Memoir