 News
Haircut One Hundred / Pelican West super deluxe editions
4CD and 4LP box sets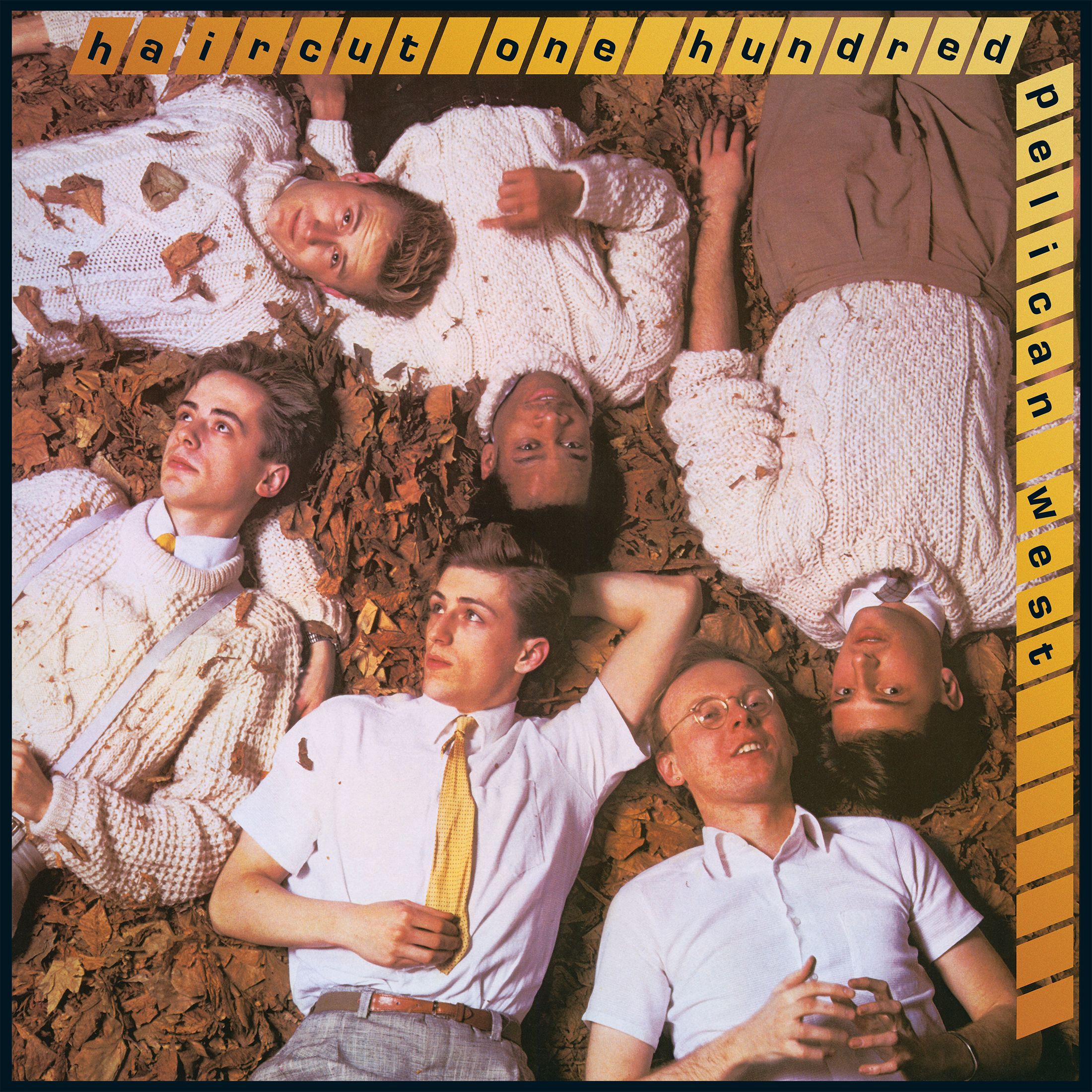 Haircut One Hundred's 1982 album Pelican West will be reissued in February next year as multi-disc vinyl and CD box sets.
The album featured three top ten UK singles in 'Favourite Shirts (Boy Meets Girl)', 'Love Plus One' and 'Fantastic Day' and reached #2 in the UK album charts and an #31 in America. Pelican West would be the band's only album with frontman Nick Heyward. He left in early 1983 and the band released one further LP without him (1984's Paint and Paint), without success.
The album has been remastered and expanded for a 40th anniversary reissue and 4CD and 4LP vinyl box sets will be available, initially with prints signed by all members of the band (750 copies worldwide).
The large format 4CD set offers the remastered album, a disc of 12-inch mixes and B-sides, the demos for their unfinished second album with Heyward (which was given the provisional title Blue Hat For A Blue Day) and a live set from Hammersmith Odeon from the spring of 1982. 24 of these 54 tracks are previously unreleased, including early versions of later Nick Heyward solo hits 'Whistle Down The Wind', 'Blue Hat For A Blue Day' and 'Sunny Boy, Sunny Girl'.
The 4LP vinyl box offers the same content across four records minus the Hammersmith Odeon show. This 38-track offering features the album half-speed mastered (this is also available separately). This is newly mastered by Phil Kinrade and cut by Barry Grint at AIR Mastering. Like the 4CD box set the 4LP vinyl package is also available with a signed print (750 copies worldwide).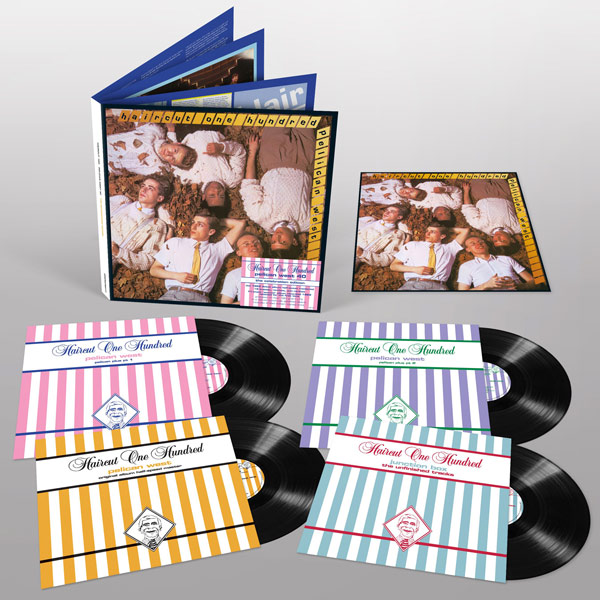 The 4CD set features a 44-page booklet with a new 10,000-word sleeve note featuring an oral history of the
time with all six members interviewed by the set's curator, Daryl Easlea. The booklet also
includes memorabilia and exclusive photographs from the personal collection of Haircut guitarist Graham
Jones and bassist Les Nemes. The vinyl set also offers the notes.
Pelican West will be reissued on 24 February 2023 via Demon Music. The signed editions are currently only available via the official Haircut One Hundred shop.
To celebrate the 40th anniversary, Nick Heyward, Les Nemes, Graham Jones & Blair Cunningham will be performing a very special one-off show at London's O2 Shepherds Bush Empire on 12 May 2023. Ticket info, here.
Pelican West 40 at the official Haircut 100 shop:
Compare prices and pre-order
Haircut 100
Pelican West 40 - 4CD super deluxe
Compare prices and pre-order
Haircut 100
Pelican West 40 - 4LP vinyl super deluxe
Compare prices and pre-order
Haircut 100
Pelican West 40 - half-speed mastered vinyl LP
Tracklisting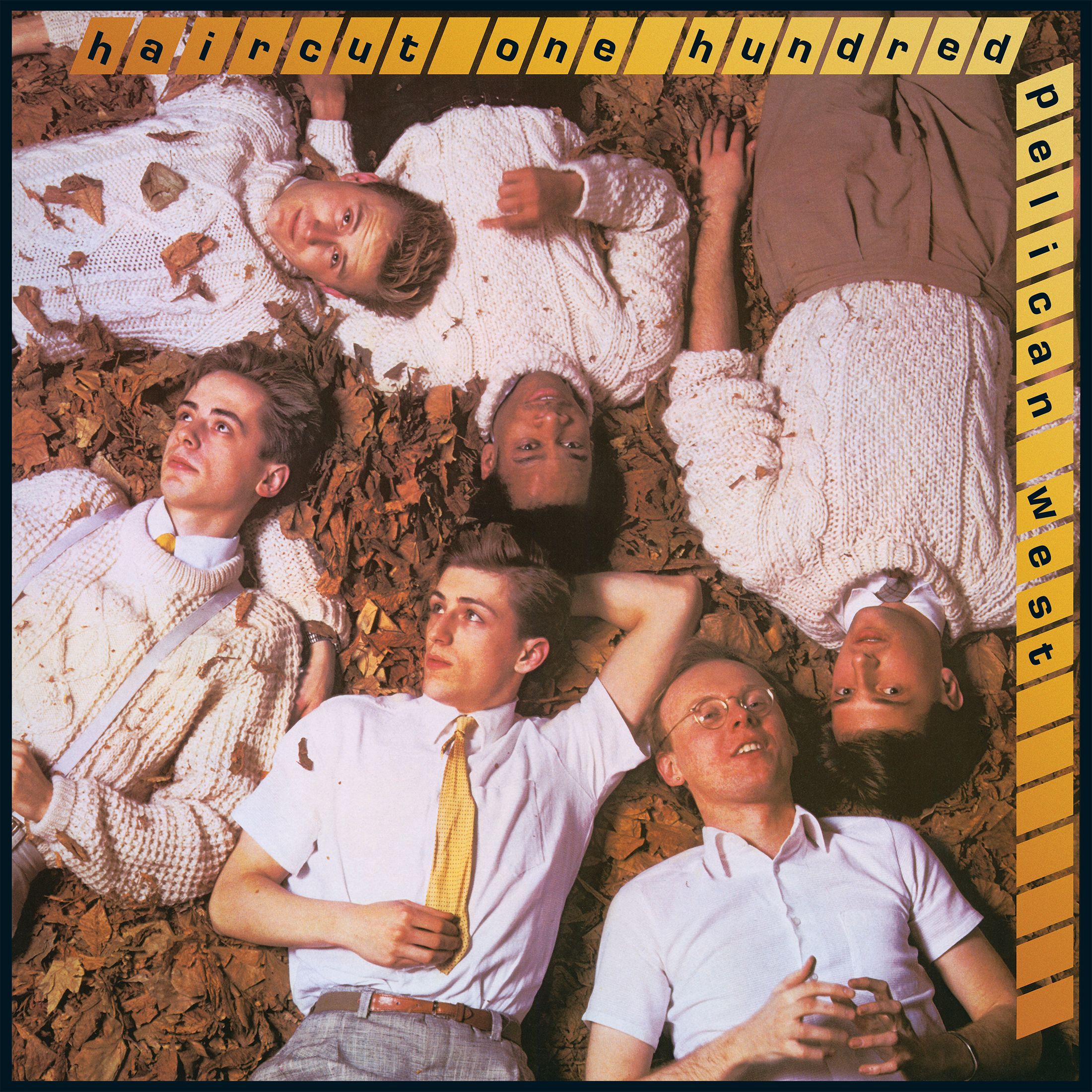 Pelican West Haircut One Hundred
/
super deluxe edition
CD 1: Pelican West – Original Album

Favourite Shirts (Boy Meets Girl)
Love Plus One
Lemon Firebrigade
Marina Boy
Milk Film
Kingsize (You're My Little Steam Whistle)
Fantastic Day
Baked Beans
Snow Girl
Love's Got Me In Triangles
Surprise Me Again
Calling Captain Autumn
Nobody's Fool
October Is Orange (Day 1&2)

CD 2: Pelican West / Pelican Plus

Boat Party (7″ Version)
Ski Club
Favourite Shirts (Boy Meets Girl) – 12″ version
Love Plus One – 12″ Version
Fantastic Day – 12″ Version
Calling Captain Autumn – Special Extended Version
Boat Party – 12″ Version
Marina Boy – 12″ Version
Sky Club Of Great Britain
Love's Got Me In Triangles – Extended Version
Favourite Shirts (Boy Meets Girl) – Extended Remix
Fantastic Day (live)
Calling Captain Autumn – Extended Version
Nobody's Fool – 12″ Version
October Is Orange (Day 1&2) – 12″ Version

CD 3: Junction Box – The Unfinished Tracks

I Believe In Sundays
Maytime Moments (instrumental)
Cheek to Cheek (instrumental)
Hayley's Heart (guide vocal)
A Blue Hat For A Blue Day (instrumental)
Coming Home (instrumental)
Brookfield Girl
Sunny Boy, Sunny Girl
Club Boy at Sea
Steam Bus Junction (instrumental)
Whistle Down The Wind

CD 4: Haircut 100% Live! Hammersmith Odeon Spring 1982

Low Rider
Baked Beans
Favourite Shirts (Boy Meets Girl)
Calling Captain Autumn
Milk Film
Snow Girl
Lemon Fire Brigade
Fantastic Day
Love's Got Me In Triangles
Love Plus One
Kingsize (You're My Little Steam Whistle)
Favourite Shirts (Boy Meets Girl) – Long
Calling Captain Autumn
Love Plus One (encore)
Fantastic Day (encore)

LP 1 : Pelican West Half-Speed Master

Side A

Favourite Shirts (Boy Meets Girl)
Love Plus One
Lemon Firebrigade
Marine Boy
Milk Film
Kingsize (You're My Little Steam Whistle)

Side B

Fantastic Day
Baked Beans
Snow Girl
Love's Got Me In Triangles
Surprise Me Again
Calling Captain Autumn

LP 2: Pelican Plus Part One

Side A

Boat Party (7" version)
Ski Club
Favourite Shirts(Boy Meets Girl) (12" version)
Love Plus One (12" version)
Fantastic Day (12" version)

Side B

Calling Captain Autumn (Special Extended Version)
Boat Party (12" version)
Marine Boy (12" Version)
Ski Club Of Great Britain

LP 3: Pelican Plus Part Two

Side A

Love's Got Me In Triangles (Extended Version)
Favourite Shirts (Boy Meets Girl) (Extended Remix)
Fantastic Day (Live)

Side B

Calling Captain Autumn (Extended Remix)
Nobody's Fool (12" Version)
October Is Orange (Day 1 & 2) (12" version)

LP 4: Junction Box – The Unfinished Tracks

Side A

I Believe In Sundays
Maytime Moments (Instrumental)
Cheek to Cheek (Instrumental)
Hayley's Heart (Guide Vocal)
A Blue Hat for a Blue Day (Instrumental)

Side B

Coming Home (Instrumental)
Brookfield Girl
Sunny Boy, Sunny Girl
Club Boy at Sea
Steam Bus Junction (Instrumental)
Whistle Down the Wind