 News
Hall and Oates / Marigold Sky reissue
First time on vinyl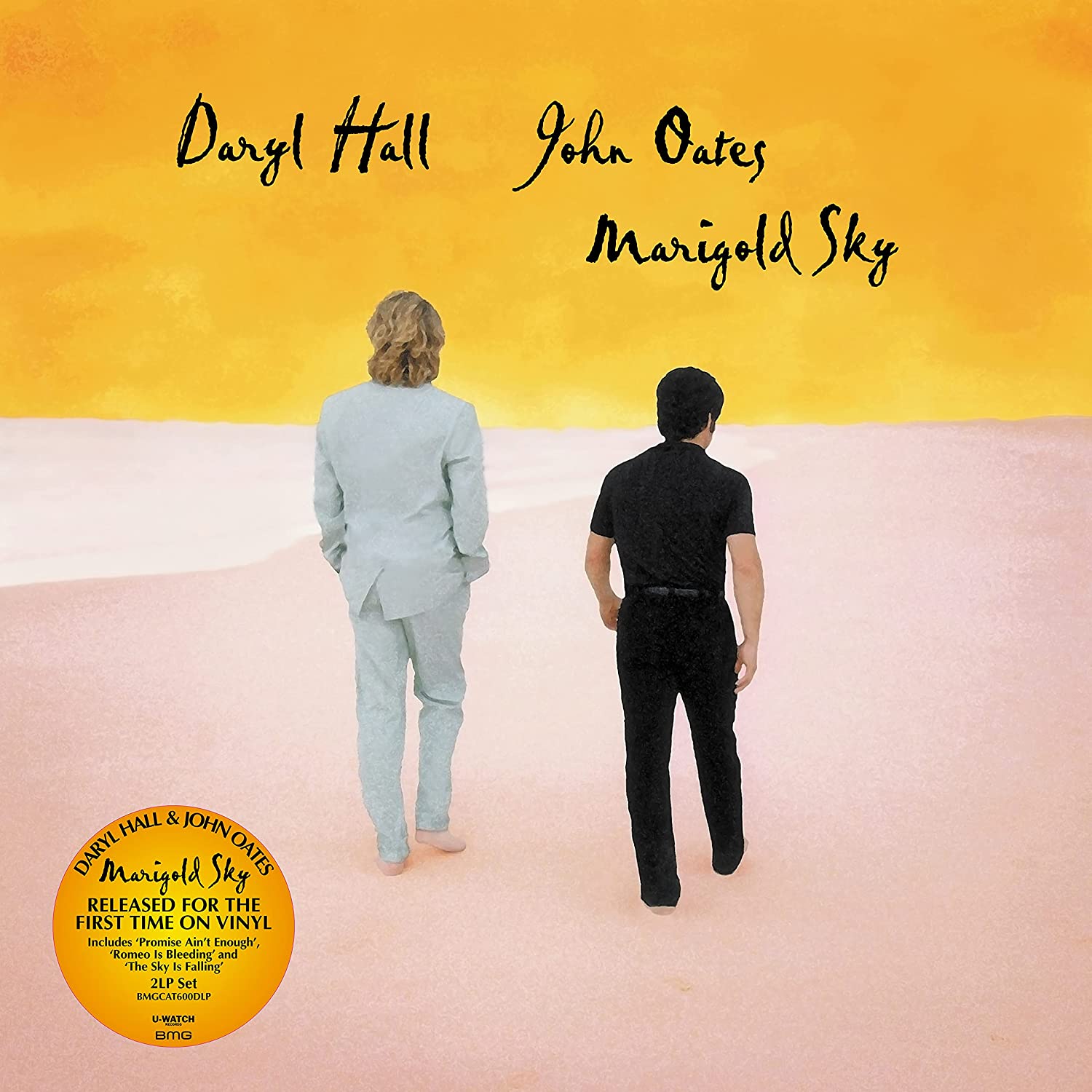 Hall & Oates' 1997 album Marigold Sky will be reissued next month.
The legendary duo's 15th studio long-player was issued independently, via Push Records in North America and Eagle Records in Europe. It features the single 'Promise Ain't Enough' , 'Romeo is Bleeding' and 'The Sky is Falling'.
The album is being reissued for its 25th anniversary, and will be issued on vinyl for the very first time as a 2LP set. While this double vinyl features just the 12 album tracks, a CD reissue adds three bonus tracks from the era. 'Hold On To Yourself (Remix)' was the original CD extra track back in '97, while the radio edit of 'Romeo Is Bleeding' featured on a European CD single. The Hot Mix of 'The Sky Is Falling' completes the bonus offering and was originally on a Japanese CD single.
Marigold Sky is reissued on 25 March 2022 via BMG.
Compare prices and pre-order
Daryl Hall & John Oates
Marigold Sky 2LP vinyl
Compare prices and pre-order
Daryl Hall & John Oates
Marigold Sky - expanded CD
Tracklisting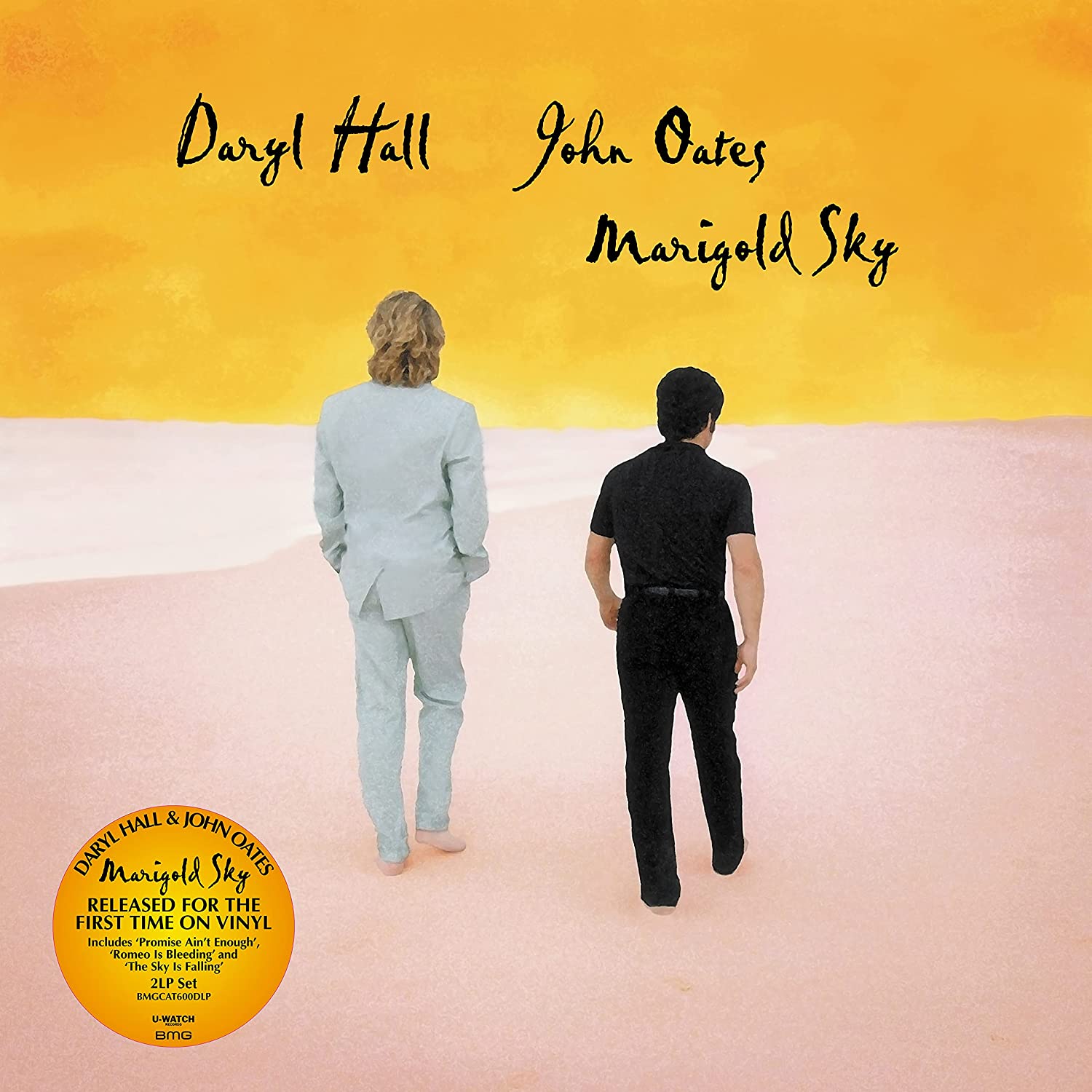 Marigold Sky Hall & Oates
/
2LP vinyl
LP 1

Side A

Romeo Is Bleeding
Marigold Sky
The Sky Is Falling

Side B

Out of the Blue
Want To
Love out Loud

LP 2

Side C

Throw the Roses Away
I Don't Think So
Promise Ain't Enough

Side D

Time Won't Pass Me By
Hold onto Yourself
War of Words
Tracklisting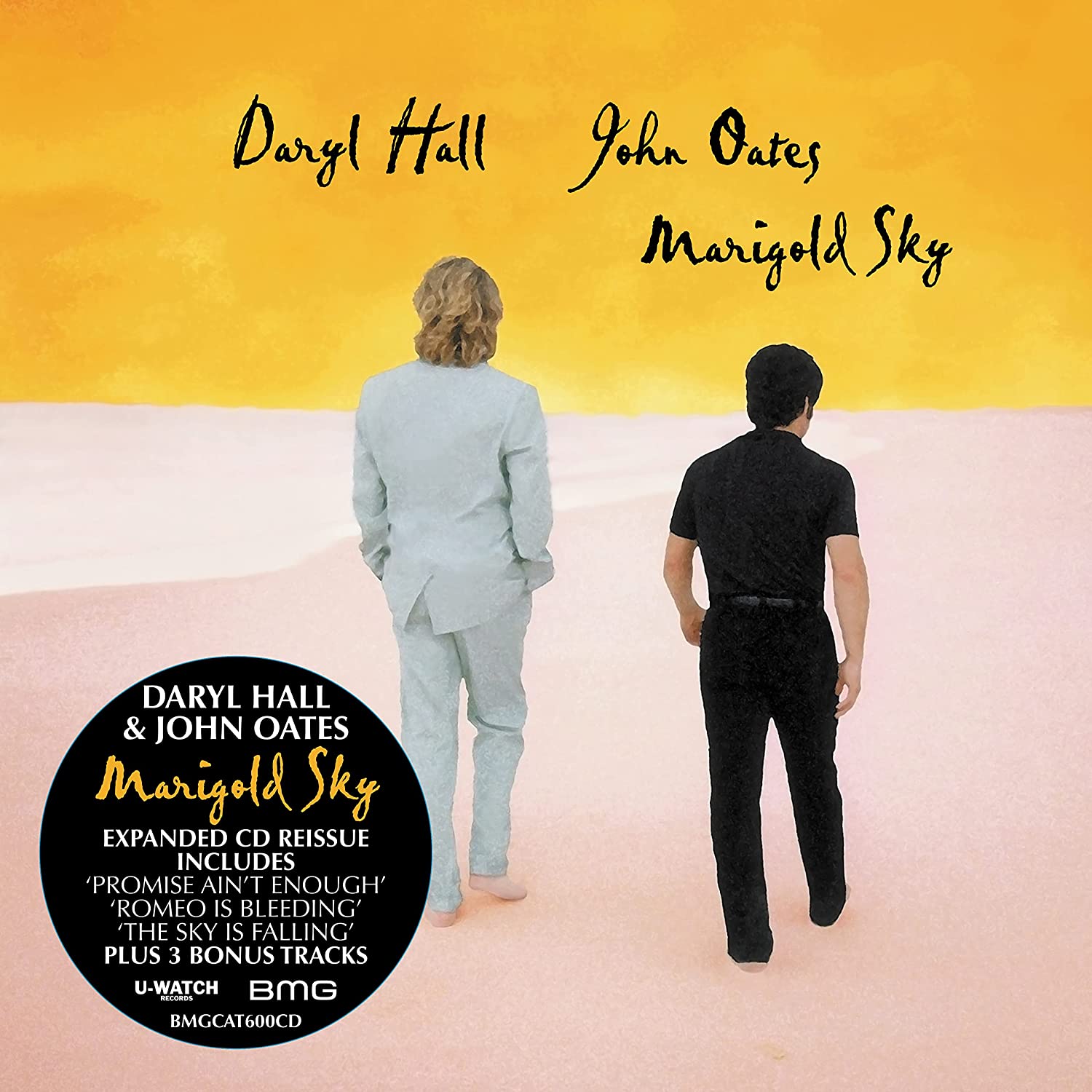 Marigold Sky Hall & Oates
/
Romeo Is Bleeding
Marigold Sky
The Sky Is Falling
Out of the Blue
Want To
Love out Loud
Throw the Roses Away
I Don't Think So
Promise Ain't Enough
Time Won't Pass Me By
Hold onto Yourself
War of Words

Bonus tracks on CD

Romeo Is Bleeding (Radio Edit)
Hold On To Yourself (Remix)
The Sky Is Falling (Hot Mix)