 News
Jeff Beck's Guitar Shop / Ltd blue vinyl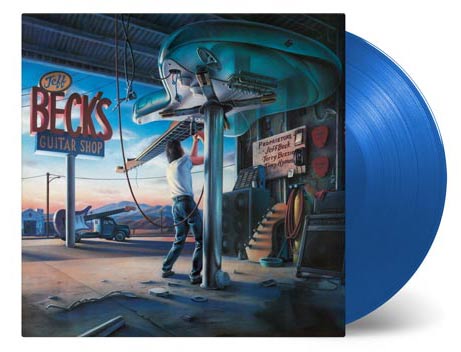 Jeff Beck's 1989 album Jeff Beck's Guitar Shop is being reissued on vinyl with a limited quantity of transparent blue-coloured editions being made available.

Guitar Shop was the fifth studio album by the influential guitarist and was recorded with keyboard player Tony Hymas and drummer Terry Bozzio.
The album features a diverse mix of styles and went on to win a GRAMMY for 'Best Rock Instrumental Performance' in 1990.
A first pressing of just 1000 copies of the album will be pressed on 180g transparent blue vinyl. Jeff Beck's Guitar Shop will be issued on 2 November 2018 by Music on Vinyl. Pre-order from the SDE shop using the button below.
SIDE A
1. Guitar Shop
2. Savoy
3. Behind the Veil
4. Big Block
5. Where Were You
SIDE B
1. Stand On It
2. A Day In The House
3. Two Rivers
4. Sling Shot