 News
John and Yoko's 'Wedding Album' faithfully recreated on WHITE vinyl
Faithful recreation of the original packaging • White vinyl • 50th anniversary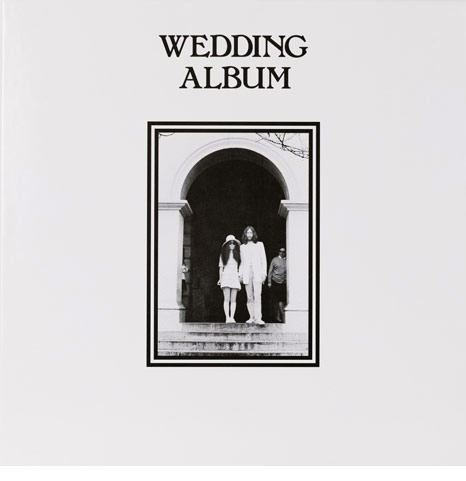 Secretly Canadian (in partnership with Chimera Music) has announced today – on Yoko Ono's 86th birthday – a limited WHITE vinyl edition of John Lennon and Yoko Ono's Unfinished Music No. 3: Wedding Album (1969).

On March 20, 1969, John and Yoko were married in a civil service in Gibraltar (as told in The Beatles' The Ballad of John and Yoko) and to celebrate the event, in lieu of a conventional honeymoon, the newlyweds spent a week in bed at the Hilton Hotel in Amsterdam, inviting members of the press into their room for interviews and photo sessions, and using their fame and the publicity generated by their "Bed-in" to call attention to their campaign for world peace.

With Wedding Album, they created a snapshot of this pop-cultural moment which is remembered as much for its innovative packaging as the experimental, emblematic recordings. If you are wondering about the audio (it's a fair question… ) then side two is the more 'listenable' recorded in the hotel in Amsterdam with interviews and musical interludes.




The original packaging was created by graphic designer John Kosh and included a box filled with souvenirs of John and Yoko's nuptials: photographs, a copy of the couple's marriage certificate, both Lennon's and Ono's drawings, a picture of a slice of wedding cake, and more. This new vinyl edition is "a near precise replica of the 1969 pressing, down to the vendor who made the original boxes" and is being reissued two days after what would have been John and Yoko's 50th wedding anniversary.

A CD version is also being made available and both are out on 22 March 2019. The white vinyl is limited enough for stock to be restricted, so we have some availability on the SDE shop, although expect these to go fairly quickly. This doesn't apply to the CDs, which will be fine.
<![CDATA[
/**/
]]>
Compare prices and pre-order
John Lennon / Yoko Ono
Wedding Album [White Viny] [VINYL]
1 John and Yoko 22.44
2 Amsterdam 25.00