 News
John Lennon's Imagine album: 2018 reissue campaign, explained
Six-disc audio box • Imagine film restored for cinema • Three editions of Imagine John Yoko book • Gimme Some Truth doc back on blu-ray/DVD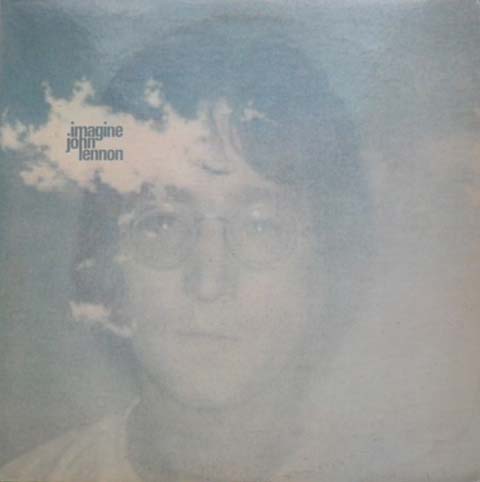 A reissue of John Lennon's 1971 Imagine album has long been rumoured for 2018, but is it actually happening and is there anything else going on? Let SDE explain…

Imagine was Lennon's second studio album, released in the Autumn of 1971. While many fans prefer the raw primal intensity of 1970's John Lennon/Plastic Ono Band there's no doubting the quality of its follow-up, which like its predecessor was co-produced by Phil Spector. Imagine's ten tracks include the title track (indisputably Lennon's best known song outside The Beatles), How Do You Sleep? (his scathing attack on Paul McCartney, which features George Harrison on guitar) and Jealous Guy, a song Roxy Music took to number one after Lennon was murdered in December 1980.

There have been a number of versions/variations of Imagine over the years. A Quad mix of Imagine was issued around the time of release, it was first put out on CD in 1987 and there have been plenty of vinyl reissues over the years (including EMI100 Centenuary Edition, Mobile Fidelity etc.). Yoko Ono supervised a stereo remix of the album that was issued on CD in 2000 and then ditched that idea in 2010, reverting to a remastered version of 'John's Mix' for when most of Lennon's back catalogue was reissued for the John at 70 campaign.

A blu-ray audio was issued in 2014 (standard mix, no extras), as was a Japanese SACD with vinyl replica packaging. The nearest we have got to any kind of super deluxe edition was the 2011 Record Store Day box set which included the album on vinyl and a bonus 8-track EP of previously released sessions (originally featured 1998's John Lennon Anthology).

Phew! So what is happening in 2018? Let's get straight to the good news, it has now been officially confirmed that there will be an Imagine six-disc audio box set ("The Ultimate Deep Listening Experience"). The news was broken on the John Lennon's twitter feed (and other social channels) yesterday. This was effectively a tease, since we were offered little detail but promised more on Thursday 23 August. The video below promotes the forthcoming announcement and gives us a preview of a version of Oh My Love.



Although we don't know anything officially, some details were inadvertently published for a short time yesterday, before being pulled. This new Imagine box set is expected to include 140 tracks (!) and consist of four CDs and two blu-ray audios. Expect raw studio mixes, the Quad mix, outtakes and audio montages that track each song from demo to finished product (sounds not dissimilar to Peter Gabriel's So DNA demo disc) and more. There should be some separate vinyl too, but no vinyl in the box.
Screenshot of the teaser from the John Lennon website

So what else is happening? Well, don't expect the Imagine audio box to have a great big hardcover book, because as has been previously announced on SDE, a separate book project is running alongside the audio box. Imagine John Yoko is a 320-page hardcover tome which promises the 'definitive inside story' of the making of the Lennon's 1971 album. It will feature 80 percent exclusive, hitherto-unpublished archive photos.




There are THREE editions of this book. A standard edition and two collector's editions. The Collector's Edition has 176 extra pages with expanded and additional chapters,
150 extra illustrations and massive gatefold pullout panoramas. It's boxed, clothbound, comes with a numbered print and is limited to 2,000 worldwide.

A Collector's Edition SIGNED by Yoko Ono is the third variant. This is limited to a TINY quantity of just 300 copies worldwide (150 for the US and 150 for the UK).




Anything else? Of course! Imagine, the film, has been restored & remixed for cinema audiences and is showing around the world from 17 September 2018. It will have 'additional cinema-exclusive extras' and will be shown in Dolby Atmos in selected theatres.


Eagle Rock will then (in October) issue the Imagine film and the Gimme Some Truth: The Making of John Lennon's Imagine Album documentary on blu-ray and DVD, restored and enhanced, with 5.1 surround sound.

There are currently no pre-orders available for anything, except the books. The SIGNED Collector's Edition is going to be mega-rare and despite the fact that they are still taking pre-orders, I think Amazon's ability to fulfil signed orders will be limited. Even the non-signed Collector's Edition is limited to just 1000 in the UK and 1000 in the USA.

If you are genuinely interested in a SIGNED edition I can tell you that SDE has been in talks with the UK publishers, Thames & Hudson, and we have secured a VERY small number of signed copies, which will go up on the SDE shop in the near future. Subscribe to the SDE newsletter to stay in touch with the news on this!

More on everything John Lennon and Imagine when we get it. The audio box set is expected to be released in October; maybe the 12th, which is the nearest Friday to John's birthday (9 October). The books are scheduled for the 9th, although the signed may come later on 30 October 2018.


Compare prices and pre-order
Lennon, John
Imagine John Yoko standard edition
Compare prices and pre-order
John Lennon
Imagine John Yoko collectors edition
Compare prices and pre-order
Lennon, John
Imagine John Yoko signed collectors edition