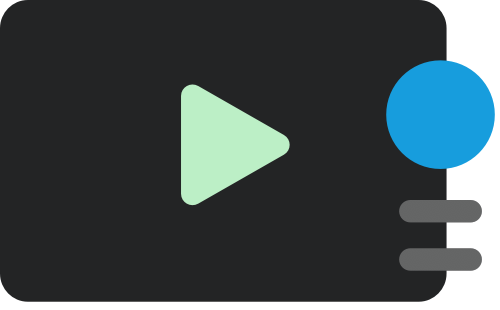 SDEtv
Take a tour around John Lennon's old house
Amazing footage with Raw Studio Mix of 'Isolation'
On the eve of the released of the super deluxe edition box set of John Lennon's 1970 album John Lennon/Plastic Ono Band, fans can hear a 'Raw Studio Mix' of the song Isolation set to some remarkable video footage which takes the viewer on a tour of John and Yoko's home in Ascot, Surrey in the early Seventies, Tittenhurst Park.
The film was shot on 16 July 1971, which is actually closer to the release of Imagine than Plastic Ono Band, but whose complaining? It's a fascinating piece of history.
The Plastic Ono Band box set is out on Friday. Below is your guide to the video!
0:00​ John & Yoko's Master Bedroom
0:11​ Yoko's book 'Grapefruit' (1971)
0:13​ Telephone, books, record player, cowboy boots
0:26​ Various artworks
0:32​ Grapefruit, A Box of Smile (1971)
0:34​ The Polaroid 'Big Shot' camera Yoko used to take the Imagine album cover photo, radio, telephone
0:36​ Film projector with reels of film and audio on the shelves
0:40​ Record player and records including Two Virgins (1968)
0:47​ Yoko's vintage chinoiserie desk
0:55​ John's bedroom composing piano – upon which 'Imagine' and many other songs were written
1:00​ Two of John's Mona Lisas (on the floor) and Yoko's Add Colour Painting (1966) (on the wall)
1:03​ Bathroom
1:05​ Salvador Dali picture above the toilet
1:12​ Dressing Room 1
1:17​ Some of John's guitar cases
1:29​ Laughing Buddha
1:36​ Apple Corps paperweight
1:40​ Dressing Room 2
1:43​ Secret mirrored door
2:00​ Julian's Bedroom
2:07​ Stairwell
2:10​ Five Steamer Trunks
2:11​ Kitchenette
2:11​ Tiffany lamp, switchboard phone on the floor
2:12​ Short stairs up to John & Yoko's bedroom
2:14​ Balcony
2:26​ Dovecote
2:37​ Dressing Room & Spare Bedroom
2:52​ Tall window to John & Yoko's bedroom
Directed by John & Yoko. Camera: Nic Knowland.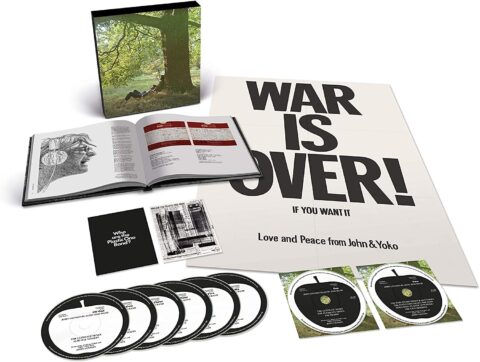 John Lennon/Plastic Ono Band 6CD+2blu-ray box set
CD1: THE ULTIMATE MIXES
1 Mother
2 Hold On
3 I Found Out
4 Working Class Hero
5 Isolation
6 Remember
7 Love
8 Well Well Well
9 Look At Me
10 God
11 My Mummy's Dead
12 Give Peace A Chance
13 Cold Turkey
14 Instant Karma! (We All Shine On)
CD2: THE ULTIMATE MIXES/
THE OUT-TAKES
1 Mother/Take 61
2 Hold On/Take 2
3 I Found Out/Take 1
4 Working Class Hero/Take 1
5 Isolation/Take 23
6 Remember/Rehearsal 1
7 Love/Take 6
8 Well Well Well/Take 2
9 Look At Me/Take 2
10 God/Take 27
11 My Mummy's Dead/Take 2
12 Give Peace A Chance/Take 2
13 Cold Turkey/Take 1
14 Instant Karma! (We All Shine On)/Take 5
CD3: THE ELEMENTS MIXES
1 Mother
2 Hold On
3 I Found Out
4 Working Class Hero
5 Isolation
6 Remember
7 Love
8 Well Well Well
9 Look At Me
10 God
11 My Mummy's Dead
12 Give Peace A Chance
13 Cold Turkey
14 Instant Karma! (We All Shine On)
CD4: THE RAW STUDIO MIXES
1 Mother/Take 64
2 Hold On/Take 32
3 I Found Out/Take 3 Extended
4 Working Class Hero/Take 9
5 Isolation/Take 29
6 Remember/Take 13
7 Love/Take 37
8 Well Well Well/Take 4 Extended
9 Look At Me/Take 9
10 God/Take 42
11 My Mummy's Dead/Take 1
12 Give Peace A Chance/Take 4 Extended
13 Cold Turkey/Take 2
14 Instant Karma! (We All Shine On)/Take 10
15 Mother/Take 91
16 I Found Out/Take 7
17 God/Take 1
CD5: THE EVOLUTION DOCUMENTARY
1 Mother
2 Hold On
3 I Found Out
4 Working Class Hero
5 Isolation
6 Remember
7 Love
8 Well Well Well
9 Look At Me
10 God
11 My Mummy's Dead
CD6: THE JAMS & THE DEMOS
1 Johnny B. Goode (Jam)
2 Ain't That A Shame (Jam)
3 Hold On (1) (Jam)
4 Hold On (2) (Jam)
5 Glad All Over (Jam)
6 Be Faithful To Me (Jam)
7 Send Me Some Lovin' (Jam)
8 Get Back (Jam)
9 Lost John (1) (Jam)
10 Goodnight Irene (Jam)
11 You'll Never Walk Alone (Parody) (Jam)
12 I Don't Want To A Soldier Mama I Don't Wanna Die (1) (Jam)
13 It'll Be Me (Jam)
14 Honey Don't (Jam)
15 Elvis Parody (Don't Be Cruel/Hound Dog/When I'm Over You) (Jam)
16 Matchbox (Jam)
17 I've Got A Feeling (Jam)
18 Mystery Train (Jam)
19 You're So Square (Jam)
20 I Don't Want To Be A Soldier Mama I Don't Wanna Die (2) (Jam)
21 Lost John (2) (Jam)
22 Don't Worry Kyoko (Mummy's Only Looking For A Hand In The Snow) (Jam)
23 Mother (Home Demo)
24 Hold On (Studio Demo)
25 I Found Out (Home Demo)
26 Working Class Hero (Studio Demo)
27 Isolation (Studio Demo)
28 Remember (Studio Demo)
29 Love (Home Demo)
30 Well Well Well (Home Demo)
31 Look At Me (Home Demo)
32 God (Home Demo)
33 My Mummy's Dead (Home Demo)
Blu-Ray 1: All tracks in Stereo 24/192, Dolby Atmos and 5.1 Surround Sound
The Ultimate Mixes Album And Singles
The Ultimate Mixes Outtakes
The Elements Mixes Album And Singles
The Demos Album And Singles
Blu-Ray 2: All tracks in Stereo 24/192, Dolby Atmos and 5.1 Surround Sound
The Raw Studio Mixes Album And Singles
The Raw Studio Mixes Outtakes
The Evolution Mixes Album And Singles
The Jams Live And Improvised
Yoko Ono/Plastic Ono Band The Live Sessions
Why (Live Sessions)
Why Not (Live Sessions)
Greenfield Morning I Pushed An Empty Baby Carriage All Over The City (Live Sessions)
Touch Me (Live Sessions)
Paper Shoes (Live Sessions)
Life (Live Sessions)
Omae No Okaa We (Live Sessions)
I Lost Myself Somewhere In The Sky (Live Sessions)
Remember Love (Live Sessions)
Don't Worry Kyoko (Mummy's Only Looking For A Hand In The Snow) (Live Sessions)
Who Has Seen The Wind? (Live Sessions)