 News
Keith Richards / Main Offender reissue
Keef's 1992 album remastered + live LP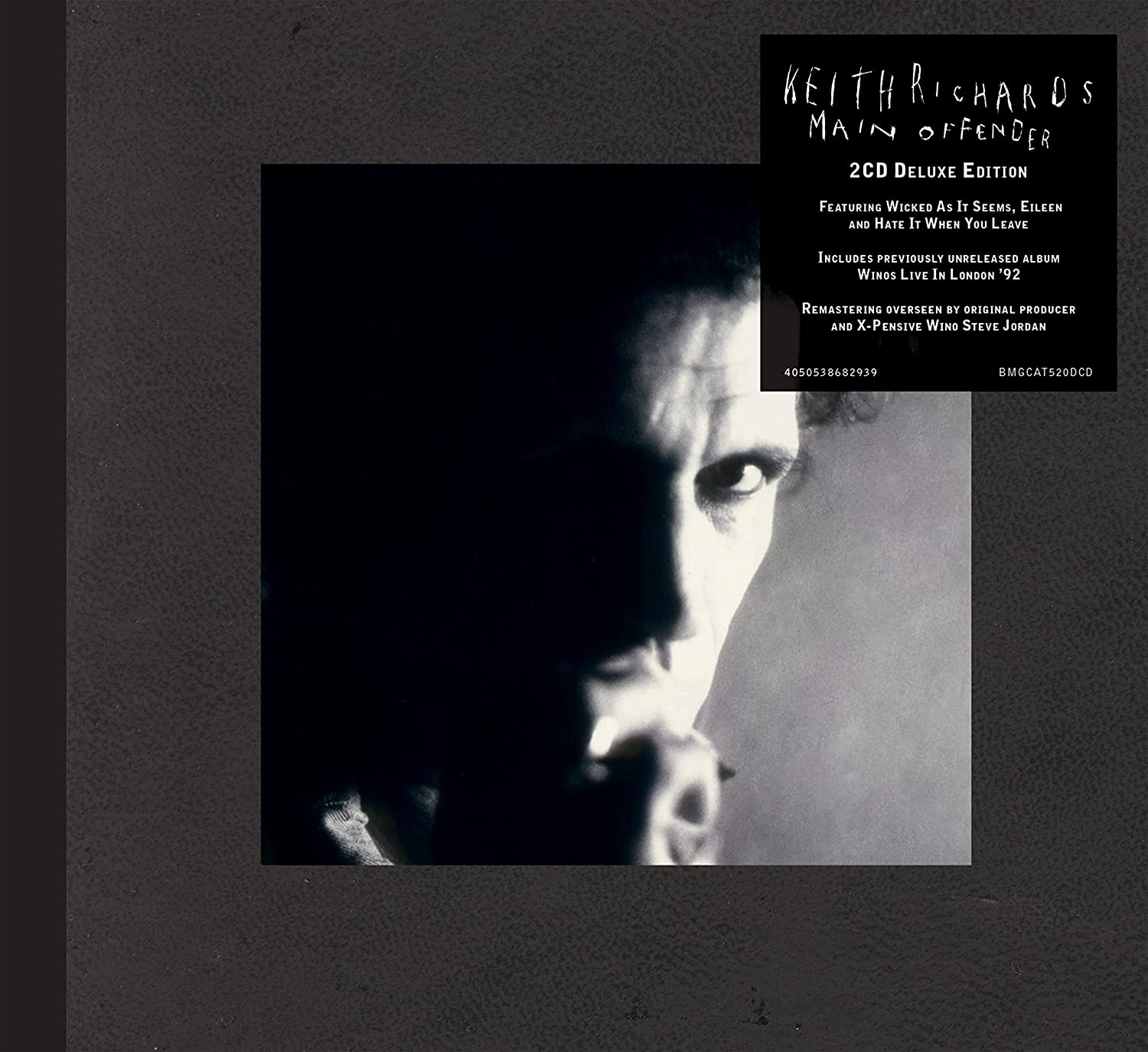 Keith Richard's 1992 album Main Offender is being reissued in March across four physical formats, including a five-disc super deluxe box set.
All formats feature a remastered edition of the album (overseen by the original producer Steve Jordan) while the 2CD deluxe edition and the five disc (3LP+2CD) deluxe box set offer a bonus album Winos Live in London '92.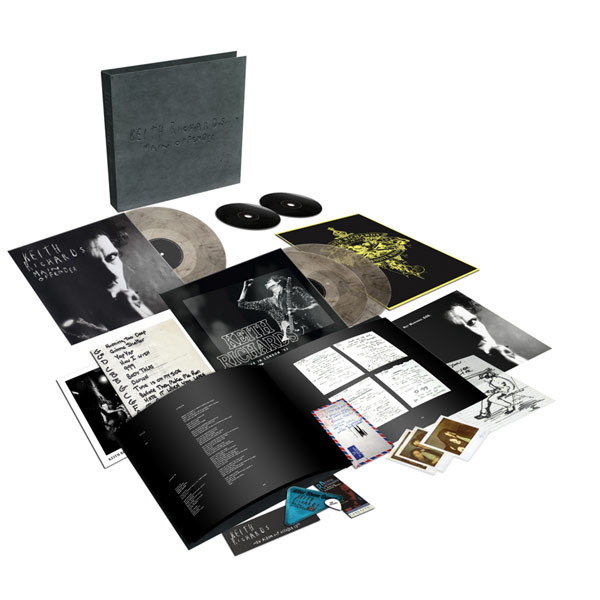 The box set contains the album pressed on 'smoke-coloured' vinyl and the Winos Live in London '92 album pressed on 2LP (also on smoke-coloured vinyl). That content is then repeated in the box on two CDs, giving the five discs in total. On top of that there is 'stuff' that includes an 88-page leather-bound book, and various items of memorabilia such as a Main Offender plectrum, a bumper sticker, posters, a Main Offender backstage pass and more.
The box is £170 (!) – although 'only' £120 in Germany – which makes the two-CD version with all the audio, in casebound book packaging, at £17 seem like a bargain! This re-release is also available on single LP black vinyl and single remastered CD. If you want to spend even more money, Keef's store has a £250 super deluxe with a special presentation case and a print or a £300 edition signed by photographer Dewey Nicks (not Keith!).
Main Offender is reissued on 18 March 2022, via BMG.
Compare prices and pre-order
Keith Richards
Main Offender 3LP+2CD deluxe box set
Compare prices and pre-order
Keith Richards
Main Offender 2CD deluxe
Compare prices and pre-order
Keith Richards
Main Offender - black vinyl
Compare prices and pre-order
Keith Richards
Main Offender remastered CD
Tracklisting
Main Offender reissue Keith Richards
/
Main Offender album

999

Wicked As It Seems

Eileen

Words of Wonder

Yap Yap

Bodytalks

Hate It When You Leave

Runnin' Too Deep

Will But You Won't

Demon

Winos Live in London '92

Winos Live In London '92 Album

Take It So Hard (Live)

999 (Live)

Wicked As It Seems (Live)

How I Wish (Live)

Gimme Shelter (Live)

Hate It When You Leave (Live)

Before They Make Me Run (Live)

Eileen (Live)

Will But You Won't (Live)

Bodytalks (Live)

Happy (Live)