 News
Lasse Hoile / New photo book 'Muzak'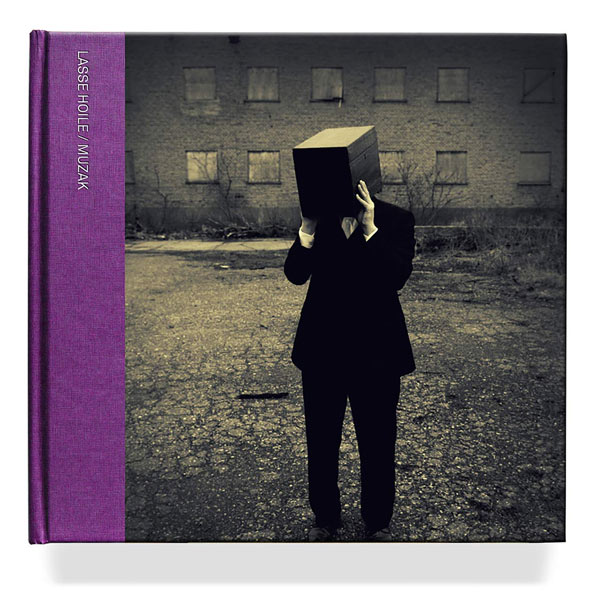 New photography book available in three special editions
Danish photographer, film-maker and artist Lasse Hoile, who has a longstanding visual collaboration with Steven Wilson, showcases his work for Wilson's band Porcupine Tree with a new hardcover photography book Muzak.

The book features over 1000 images pulled from all aspects of Hoile's work: photography, stage backdrops, films and album artwork sessions and covers the period between 2002's In Absentia album to 2009's The Incident.
Muzak has been designed by Lasse's long-term collaborator and friend Carl Glover and starts with the text of a brief discussion with Lasse on his work with Porcupine Tree, with band members Richard Barbieri, Gavin Harrison, and the bands' former manager Richard Allen.
The book is available in three editions. There's a 240-page Deluxe Edition. This hardback volume measures around 275mm x 285mm and is quarter-bound with real cloth with silver foil-blocked text.
The Collector's Edition is signed by Lasse Hoile and comes in a lenticular slipcase
The Collector's Edition is limited to 500 copies and comprises the deluxe with alternate cover SIGNED by Lasse combined with an additional 48-page book 'Live Muzak' of Porcupine Tree on stage and behind-the-scenes tour photos. These both slot into a lenticular slipcase.
Finally, the top-of-the-range Signature Edition (sadly, already sold out) is limited to just 150 copies and comes with a certificate of authenticity SIGNED by Porcupine Tree (Steven Wilson, Richard Barbieri, Gavin Harrison, Colin Edwin) and Lasse Hoile.
Muzak is published by Flood Gallery Publishing and is released on 10 June 2019. The various editions can be pre-ordered from their website where the first 500 deluxe editions come with a free double-sided print.