 News
Laura Nyro / American Dreamer limited edition 8LP vinyl box set
Remastered albums • Bonus LP of rarities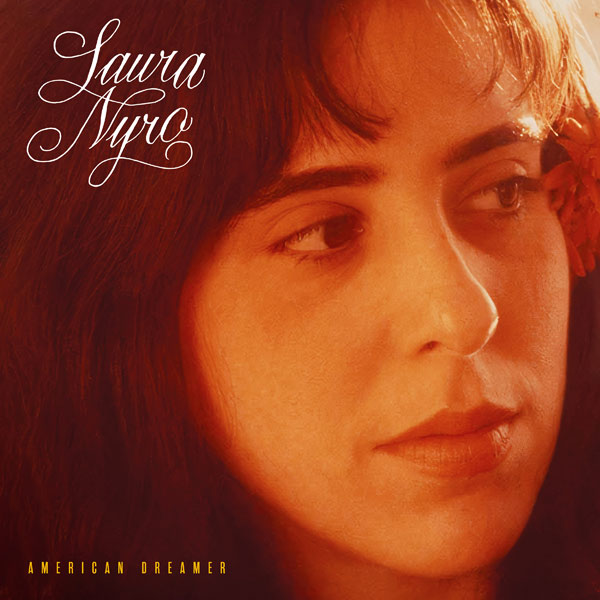 Madfish are to release American Dreamer, a limited edition remastered vinyl box set of albums by the influential and celebrated singer-songwriter Laura Nyro.
During the singer/songwriter movement in the late '60s and early '70s, Laura Nyro was one of the most celebrated tunesmiths of her day. She penned soulful, literate songs that took the folky introspection of her peers and infused it with element of soul, R&B, jazz, and gospel, giving them an emotional heat that set her apart.
American Dreamer features the seven studio albums Nyro recorded during
this period, including Eli and the Thirteenth Confession (1968), New York
Tendaberry (1969), Christmas and the Beads of Sweat (1970) and Gonna Take a Miracle (1971) the Gamble & Huff-produced covers set she recorded with Labelle.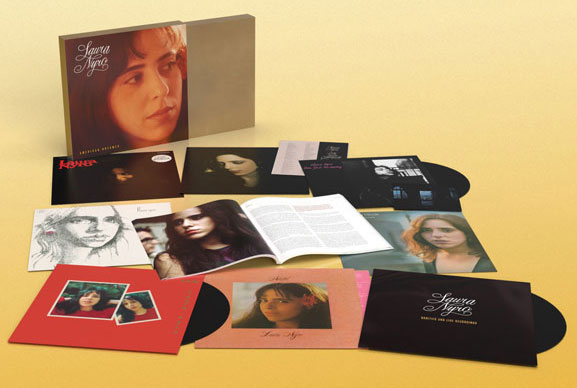 Each studio album remastered specifically for vinyl and in addition to the remastered studio albums, the box set houses a bonus LP of archive
demos and live tracks entitled Rarities & Live Recordings.

The box set comes with a 36-page, large-format booklet that includes rare photographs, ephemera and notes by author Peter Doggett, along with warm words from the likes of Elton John, Joni Mitchell, Todd Rundgren, Rosanne Cash, Rickie Lee Jones, Graham Nash, Donald Fagen, Bette Midler, Patti Labelle and others.
American Dreamer is released on 27 August 2021 (was 30 July) via Madfish. The box set is limited and is available to pre-order via the SDE shop using this link, or the button below.
Tracklisting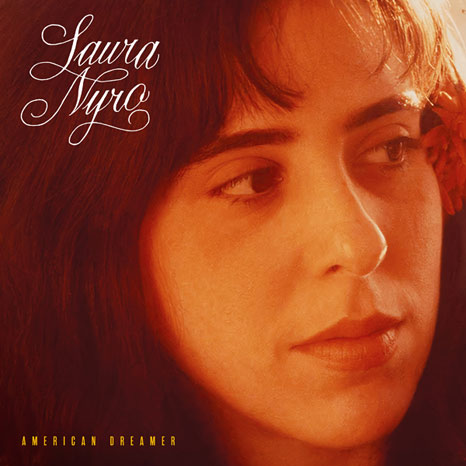 American Dreamer Laura Nyro
/
Limited edition 8LP vinyl box set
Side A

Goodbye Joe
Billy's Blues
And When I Die
Stoney End
Lazy Susan
Hands Off The Man

Side B

Wedding Bell Blues
Buy And Sell
He's A Runner
Blowin' Away
Never Meant To Hurt You
California Shoe-Shine Boys

Side 1

Luckie
Lu
Sweet Blindness
Poverty Train
Lonely Women
Eli's Comin'

Side 2

Timer
Stoned Soul Picnic
Emmie
Woman's Blues
Once It Was Alright Now (Farmer Joe)
December's Boudoir
The Confession

Side A

You Don't Love Me When I Cry
Captain For Dark Mornings
Tom Cat Goodbye
Mercy On Broadway
Save The Country

Side B

Gibsom Street
Time And Love
The Man Who Sends Me Home
Sweet Lovin' Baby
Captain Saint Lucifer
New York Tendaberry

Side A

Brown Earth
When I Was A Freeport And You Were The Main Drag
Blackpatch
Been On A Train
Up On The Roof

Side B

Upstairs By A Chinese Lamp
Map To The Treasure
Beads Of Sweat
Christmas In My Soul

Side A

I Met Him On A Sunday
The Bells
Monkey Time / Dancing In The Street
Desiree
You've Really Got A Hold On Me

Side B

Spanish Harlem
Jimmy Mack
Wind
Nowhere To Run
It's Gonna Take A Miracle

Side A

Sexy Mama
Children Of The Junks
Money
I Am The Blues

Side B

Stormy Love
The Cat-Song
Midnite Blue
Smile

Side A

Mr. Blue (The Song Of Communications)
Rhythm And Blues
My Innocence
Crazy Love
American Dreamer

Side B

Springblown
The Sweet Sky
Light (Pop's Principle)
Child In A Universe
The Nest

Side A

Stoney End (Single Version) (Mono Version)
Lu (Demo)
Stoned Soul Picnic (Demo)
Emmie (Demo)
Eli's Comin' (Single Version) (Mono Version)
Save The Country (Single Version)
In The Country Way (Album Version)

Side B

Ain't Nothing Like The Real Thing (Recorded Live 30 May 1971, Fillmore East, USA)
(You Make Me Feel Like) A Natural Woman (Recorded Live 30 May 1971, Fillmore East, USA)
O-o-h Child (Recorded Live 30 May 1971, Fillmore East, USA)
Up On the Roof (Recorded Live 30 May 1971, Fillmore East, USA)
Someone Loves You (Demo)
Get Off My Cap (Demo)
Coffee Morning (Demo)
Medley – Emily-Nested (Live)