 News
Manics reveal reissue plans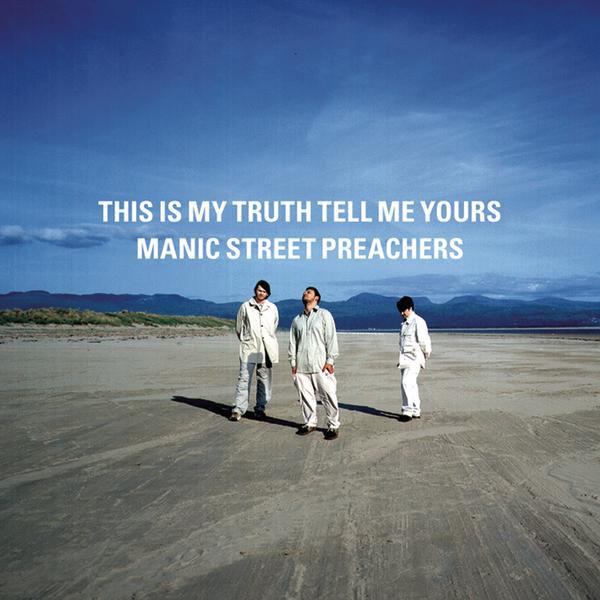 The Manic Street Preachers plan to reissue their 1998 album This Is My Truth Tell Me Yours next and Nicky Wire has revealed some details about it…

At the beginning of this year Wire told the NME that they were thinking about a possible reissue: "It's 20 years of 'This Is My Truth', so we might do something around that. Only because we have so much stuff that's never been heard. In my archive, that's the one that takes up the most space. I don't know about gigs, but there's just so much stuff that no one has ever heard. It's our biggest selling album."
And then a few weeks ago he effectively confirmed plans when he revealed some more details in response to the question "are you still itching to do the 'This Is My Truth' re-release?". These plans include removing a track from the album (just as they removed 'Underdogs' from the 10th anniversary edition of Send Away The Tigers) and 'promoting' a B-side to album track status (something they also did with Send Away The Tigers when they added 'Welcome To The Dead Zone'). This is what he had to say:
"Yes, James has remastered it, I found all the demos. They're amazing – all on cassettes, recorded in someone's front room. We've put 'Prologue To History' on the album now and kicked off 'Nobody Loved You'. We've moved that onto disc two with a great demo that we've found. It's packed full of really interesting and intimate stuff, as well as us in the studio and off the leash on certain songs like 'Tsunami' that are much more raw. There are some amazing remixes too – by people like Mogwai, Massive Attack and Cornelius. It was a great period where people would take your work and transform it into something really special."
The album was 20 years old in September and features the band's first UK number one single 'If You Tolerate This Your Children Will Be Next'. There were three further UK top 20 singles. It is not known when the reissue might appear but given that we're almost in mid-October, it seems unlikely that anything will happen in 2018.