 News
Neil Young / Songs For Judy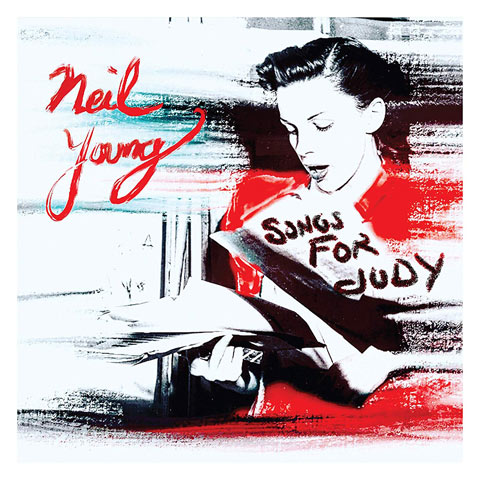 Neil Young will release Songs For Judy in November an album of live performances from 1976.

This new album has 22 songs from Neil's autumn 1976 autumn tour and includes solo acoustic renditions of 'Heart of Gold', 'The Needle and the Damage Done', 'After The Gold Rush'. One song, 'No One Seems to Know,' hasn't appeared before on any official release.
As you can see from the track listing below, this is a great collection culled from many different shows –  it was compiled by Joel Bernstein and Cameron Crowe. SDE expects this to be branded as volume seven in Young's long-running 'Archive Performance Series' although it remains to be seen if that's how he chooses to present it.
Songs For Judy will be issued on CD on 30 November 2018, and as a double LP vinyl set on 14 December. There are no UK listings for it yet (bizarrely).
Compare prices and pre-order
Neil Young
Songs For Judy - 2LP vinyl
Compare prices and pre-order
Neil Young
Songs For Judy - CD edition
Songs For Judy Intro – Atlanta, GA – Nov 24 (late show)
Too Far Gone – Boulder, Colorado – Nov 06
No One Seems To Know – Boulder, Colorado – Nov 07
Heart Of Gold – Fort Worth, Texas – Nov 10
White Line – Fort Worth, Texas – Nov 10
Love Is A Rose – Houston – Nov 11
After The Gold Rush – Houston – Nov 11
Human Highway – Madison, Wisconsin – Nov 14
Tell Me Why – Chicago – Nov 15 (late show)
Mr. Soul – New York – Nov 20 (early show)
Mellow My Mind – New York – Nov 20 (early show)
Give Me Strength – New York – Nov 20 (late show)
A Man Needs A Maid – New York – Nov 20 (late show)
Roll Another Number – Boston – Nov 22 (late show)
Journey Through The Past – Boston – Nov 22 (late show)
Harvest – Boston – Nov 22 (late show)
Campaigner – Boston – Nov 22 (late show)
Old Laughing Lady – Atlanta – Nov 24 (early show)
The Losing End – Atlanta – Nov 24 (late show)
Here We Are In The Years – Atlanta – Nov 24 (late show)
The Needle And The Damage Done – Atlanta – Nov 24 (early show)
Pocahontas – Atlanta – Nov 24 (late show)
Sugar Mountain – Atlanta – Nov 24 (late show)