 News
Neil Young / Tuscaloosa
Latest 'archive performance series' release coming in June.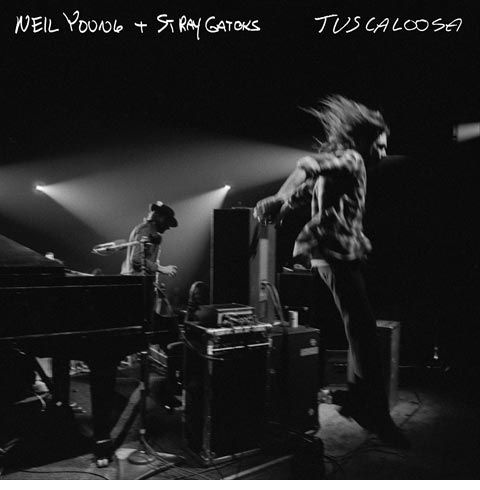 Neil Young has announced the release of a new archival live album, Tuscaloosa.

Recorded on February 5, 1973 at the University of Alabama, Tuscaloosa comes from Young's tour with his backing band the Stray Gators (Neil Young: vocals, guitar, piano, harmonica Ben Keith: pedal steel guitar, vocals Jack Nitzsche: piano, vocals Tim Drummond: bass Kenny Buttrey: drums), which was documented on his Time Fades Away LP.



Discussing the release with Rolling Stone earlier this year, Young said "It's really trippy to be down in Tuscaloosa [Alabama], and singing those songs from Harvest and the songs that we were doing for Time Fades Away before it came out. I found this thing and it had such a great attitude to it. I just loved the whole night, so I put that together with John Hanlon."

Tuscaloosa is available on both vinyl and CD and is released on 7 June 2019. The vinyl is a 2LP set with the fourth side an etched disc.


Compare prices and pre-order
Neil Young & Stray Gators
Tuscaloosa - vinyl LP
Compare prices and pre-order
Neil Young & Stray Gators
Tuscaloosa - CD edition
1. Here We Are in The Years (3:56)
2. After the Gold Rush (4:42)
3. Out on The Weekend (5:29)
4. Harvest (4:14)
5. Old Man (4:17)
6. Heart of Gold (3:48)
7. Time Fades Away (6:10)
8. Lookout Joe (4:59)
9. New Mama (3:01)
10. Alabama (3:50)
11. Don't Be Denied (8:09)