 News
New Order / Low-Life box set
'Definitive Edition' 5-disc box set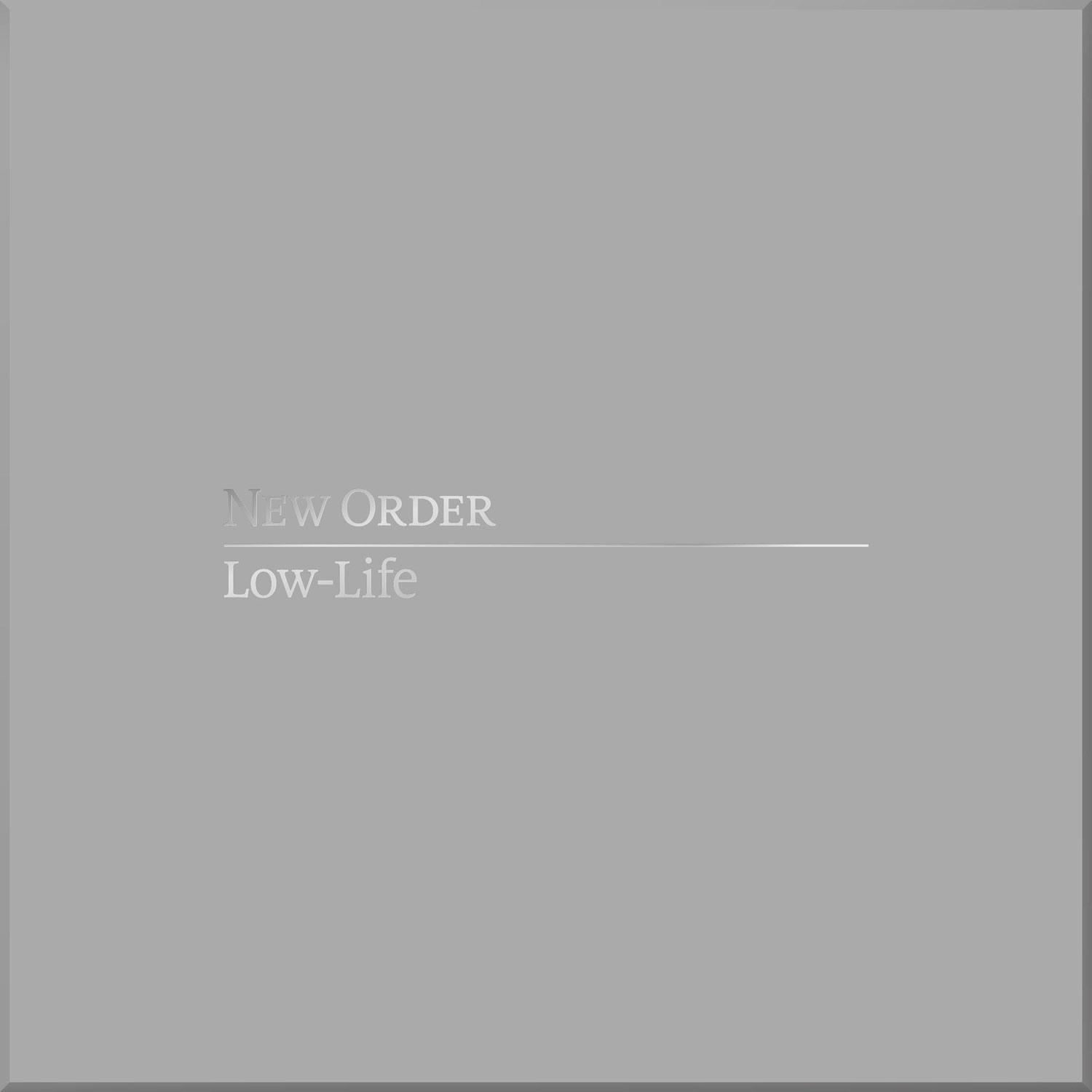 The 'Definitive Edition' of the album is a LP+2CD+2DVD box featuring unreleased audio and rare live performances
New Order are to reissue a 'definitive edition' box set of their 1985 album Low-Life, early next year.
The album featured the singles 'The Perfect Kiss' and 'Sub-Culture', although neither song was a top 40 hit in the UK. The non-album track 'Shellshock' followed (it featured on the Pretty in Pink soundtrack) and reached #28 in the UK charts.
The box set features a 180g vinyl LP, two CDs, two DVDs and a book. The second CD features previously unreleased mixes and alternate versions of songs including rough mixes and 'Writing Session Recordings'.
The two DVDs include an unreleased performance from The Manhattan Club, Belgium and rarely seen footage from Rotterdam Arena (Netherlands), International Centre (Toronto, Canada) and a BBC filmed Whistle Test at The Hacienda, 1985. The vinyl LP record comes in its original 'heavyweight tracing paper', designed by Peter Saville. In addition, the CD will also be wrapped in the same way for the first time ever
The box includes a hardcover book with rare photos and a new interviews with band members. As with previous box sets, New Order will release the singles on vinyl 12-inch. These are 'The Perfect Kiss', 'Sub-Culture' and 'Shellshock'.
The Low-Life box set will be released on 27 January 2023, via Rhino.
Compare prices and pre-order
New Order
Low Life [Definitive Edition]
Compare prices and pre-order
New Order
The Perfect Kiss - 12-inch single reissue
Compare prices and pre-order
New Order
Sub-Culture - 12-inch single reissue
Compare prices and pre-order
New Order
Shellshock - 12-inch single reissue
Tracklisting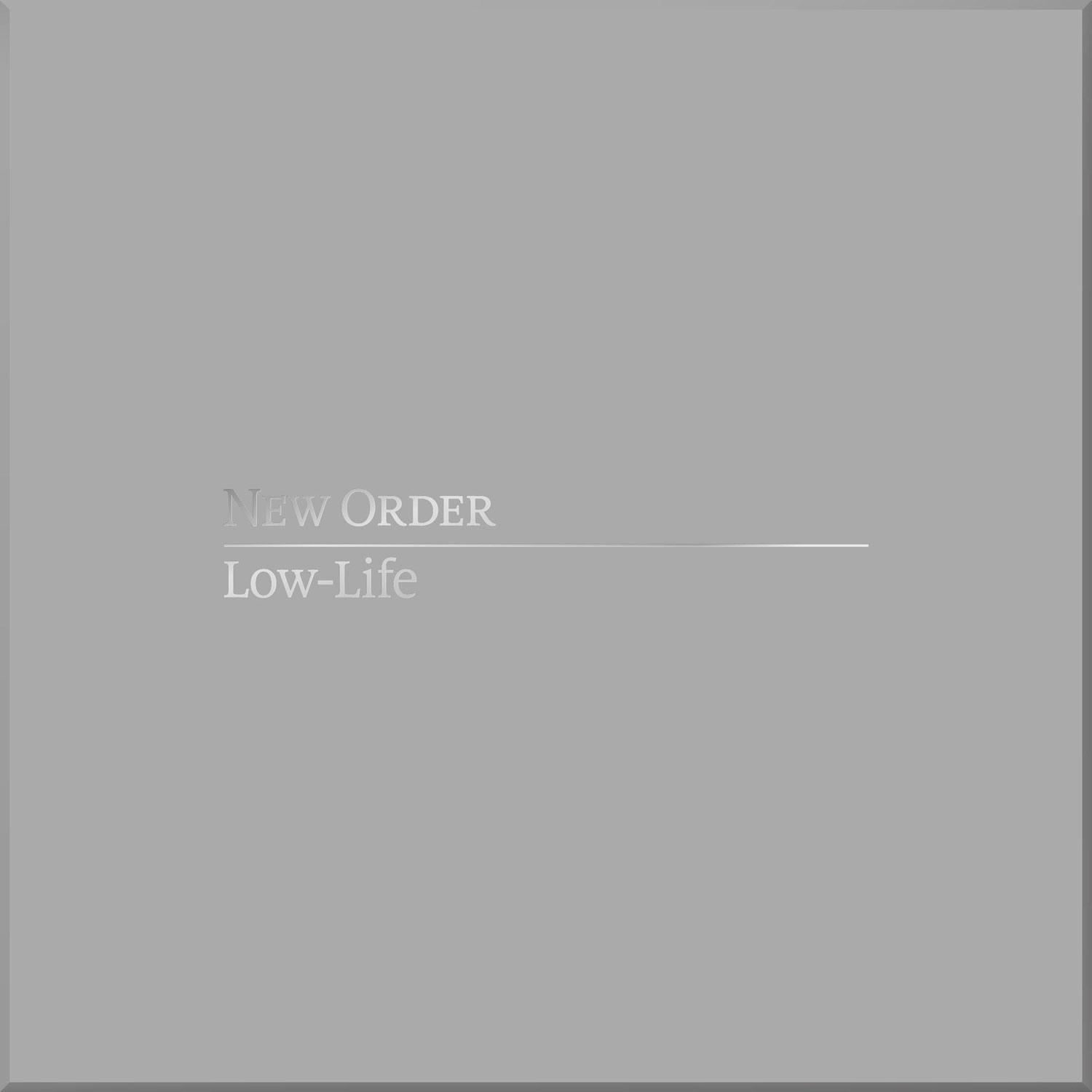 Low-Life New Order
/
CD 1

Love Vigilantes
The Perfect Kiss
This Time Of Night
Sunrise
Elegia
Sooner Than You Think
Sub-Culture
Face Up

CD 2: Extras

Love Vigilantes – TV Pitch Instrumental Edit (mono)
The Perfect Kiss – Writing Session Recording
Untitled no. 1 – Writing Session Recording
Sunrise – Instrumental Rough Mix **
Elegia – Full Length Version *
Sooner Than You Think – Album Session Unedited Version
Sub-Culture – Album Session Early Instrumental Version
Face Up – Writing Session Recording
Let's Go – Album Session Instrumental
Untitled no. 2 – Writing Session Recording
Sunrise – Writing Session Recording
Love Vigilantes – Writing Session Recording
Sooner Than You Think – Writing Session Recording
Skullcrusher – Demo

All tracks previously unreleased except * and ** (previously unreleased on CD and Digital)

DVD 1

Live in Tokyo
The Koseinenkin Hall, Tokyo, Japan 1985

Confusion
Love Vigilantes
We All Stand
As It Is When It Was
Sub-Culture
Face Up
Sunrise
This Time Of Night
Blue Monday

Live in Rotterdam
The Rotterdam Arena, Netherlands 1985

As It Is When It Was
Everything's Gone Green*
Sub-Culture*
Ceremony*
Let's Go*
This Time Of Night*
The Village
The Perfect Kiss*
Age Of Consent*
Sunrise
Temptation*
Face Up*

Live in Manchester
Whistle Test, The Hacienda 1985

As It Is When It Was
Sunrise
Face Up – Restored version using available footage from The Hacienda Dec '85 and July '85.

DVD 2

Live in Leuven
The Manhattan Club, Leuven, Belgium 1985

Let's Go*
The Perfect Kiss*
Age Of Consent*
State Of The Nation*
As It Is When It Was*
The Village*
Sub-Culture*
Atmosphere*
Blue Monday*

Bonus Tracks

Thieves Like Us*
Temptation*
Confusion – Restored version from damaged tape with mixing desk audio.*

Live in Toronto
Filmed by Paul Boyd
The International Centre, Toronto, Canada 1985

Elegia*
Sub-Culture*
The Village*
Sunrise*
We All Stand
As It Is When It Was*
Love Vigilantes*
586*
Age Of Consent
Temptation
Ceremony*
The Perfect Kiss*

The Perfect Film
Rehearsal Room, Cheetham Hill, Manchester 1985

The Perfect Kiss

*unreleased