 News
Nick Mason's Saucerful of Secrets / Live at the Roundhouse
Early Pink Floyd performed by Mason and cohorts • 2CD+DVD • 2LP vinyl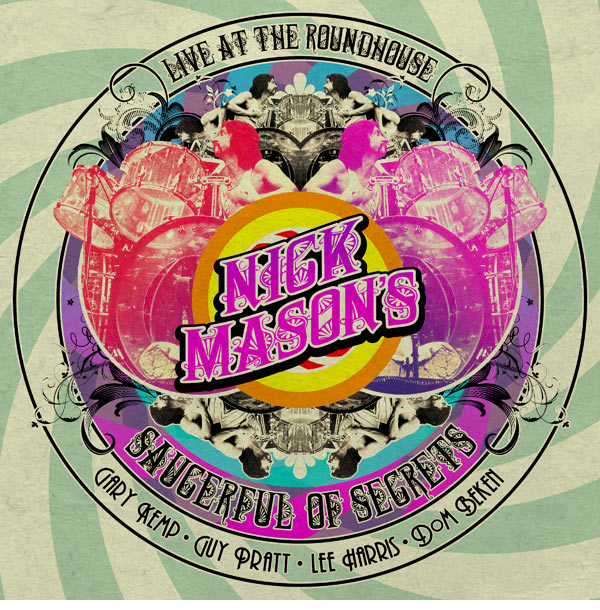 Nick Mason's Saucerful Of Secrets will release Live At The Roundhouse across three formats in April.

The band – consisting of Nick Mason, Gary Kemp, Guy Pratt, Lee Harris and Dom Beken – were conceived with the simple aim of playing some early Pink Floyd –  songs pre The Dark Side Of The Moon – that had not been given a live outing for decades.

Three initial gigs in London in May 2018 were followed by sold out dates in Europe, the UK and North America in Autumn of that same year. A handful of extra UK shows were announced for April and May 2019, including two nights at The Roundhouse – the venue where Pink Floyd first played on 15 October 1966, at the International Times launch party.



The setlist for Live at the Roundhouse includes 'Arnold Layne', 'Vegetable Man', 'Interstellar Overdrive', 'Atom Heart Mother', 'Set The Controls For The Heart of the Sun', 'See Emily Play' and more (full list below). This live recording is being issued as a 2CD+DVD set, a double vinyl package and on blu-ray.

Live at the Roundhouse will be released on 18 September 2020 (was 17 April).


Compare prices and pre-order
Nick Mason's Saucerful of Secrets
Live at the Roundhouse - 2CD+DVD
Compare prices and pre-order
Nick Mason's Saucerful of Secrets
Live at the Roundhouse - 2LP vinyl
Compare prices and pre-order
Nick Mason's Saucerful of Secrets
Live at the Roundhouse - blu-ray
Beginnings
Interstellar Overdrive
Astronomy Domine
Lucifer Sam
Fearless
Obscured by Clouds
When You're In
Remember A Day
Arnold Layne
Vegetable Man
If
Atom Heart Mother
The Nile Song
Green Is The Colour
Let There Be More Light
Childhood's End
Set The Controls For The Heart Of The Sun
See Emily Play
Bike
One Of These Days
A Saucerful Of Secrets
Point Me At The Sky