 News
Now That's What I Call 12″ 80s: Remixed
4CD set includes new-to-CD McCartney, Eurythmics & more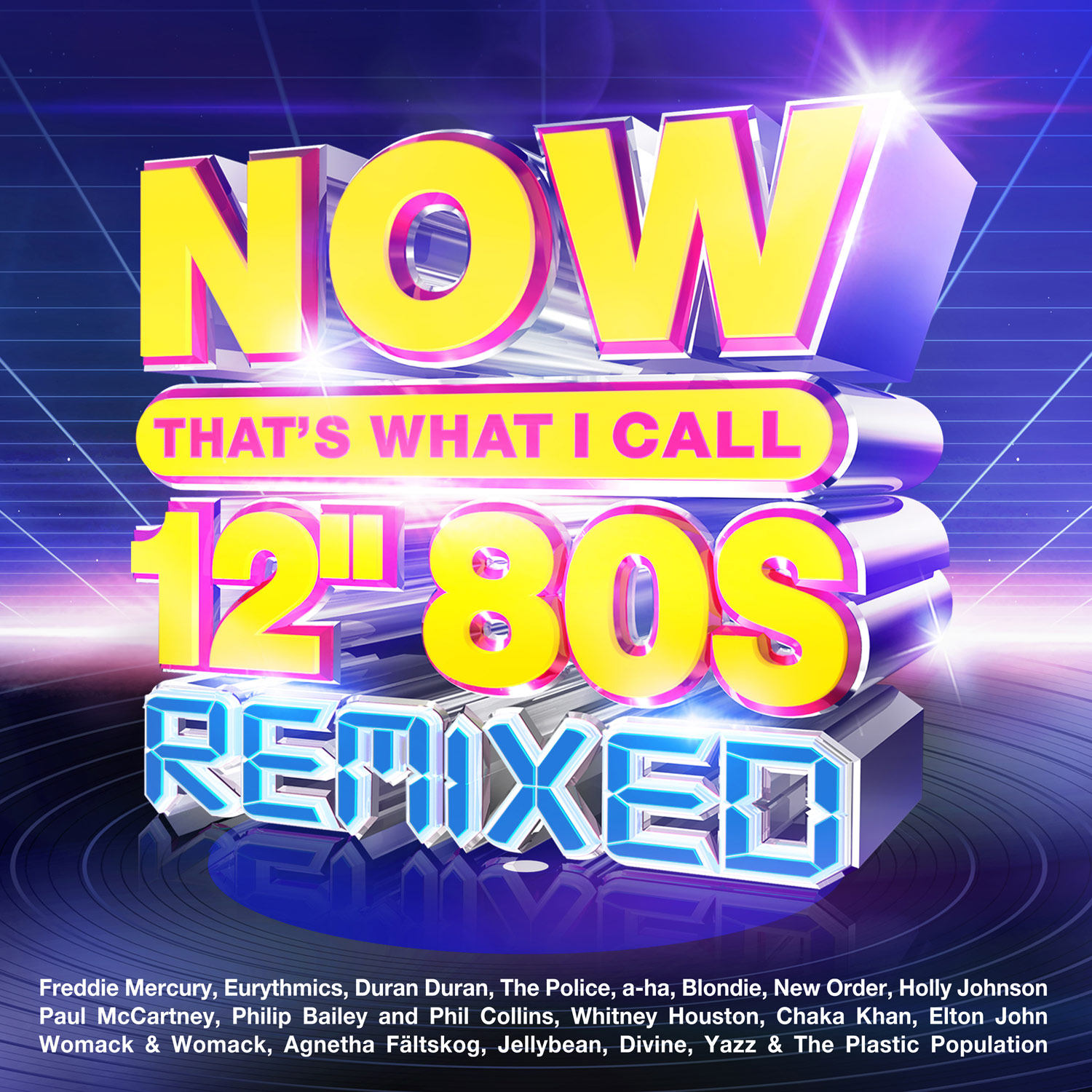 The NOW remix series continues next month with Now That's What I Call 12″ 80s: Remixed, a 4CD set of extensions that includes enough new-to-CD and rare remixes from the 1980s to be worth picking up.
Hidden at the end of this 44-track collection is a remix of a Paul McCartney song that has never been issued on CD. It's the Extended Mix of his 1987 single 'Once Upon A Long Ago'. Paul's last UK top 10 single, 'Once Upon A Long Ago' was the only new track on the All The Best compilation of that same year, and was issued as a single in the UK to promote it (the song didn't feature on the US edition of All The Best).
Once Upon A Long Ago was also Macca's first CD single. There are three versions of the song, the standard single version (4.12) which featured on the seven-inch and CD, a Long Version (4.34) which was on the first 12-inch single and an Extended Mix (6.06) which was included on the second 12-inch single. The Long Version was a bonus track on the 1993 'Paul McCartney Collection' version of the album Press to Play, but the Extended Mix has remained unique to that second 12-inch vinyl single.
Another new-to-CD remix is the Special Dance Mix of Eurythmics' 'There Must Be An Angel (Playing With My Heart)'. Like the McCartney track, there were two 12-inches of this UK number one single: the first featured the 5.24 album version and the second, the 6.15 Special Dance Mix. Obviously, it's the latter which features on this compilation (CD 1, track 2).
The other two new-to-CD tracks are Elton John's 'Wrap Her Up' (Extended Mix) and Red Box's 'Lean On Me (Ah-li-ayo) (Dogmatix)'.
Of course there are plenty of relatively rare extended versions, including the brilliant Latin Rascals Mix of Duran Duran's 'Notorious' (not included on the Notorious reissue from 2010 and only on CD in The Singles 1986-1995 box set), the 12″ Version of Blondie's 'Call Me', the 1987 Extended Remix of The Pretenders 'Kid' and the Dance Mix of The Police's 'Don't Stand So Close To Me '86', which featured on some – not all – editions of the Message in a Box 4CD set (and not labelled as such on ANY edition).
Other selections include the Jellybean 12" Dance Remix of Boogie Box High's 'Jive Talkin", Malcolm McLaren's 'Waltz Darling' (in Extended Mix form), the 12″ version of New Order's 'Blue Monday 88' and the Consensus Mix of Arcadia's 'Election Day' (the song was a transatlantic top 10 hit, let's not forget!).
The four-CD Now That's What I Call 12″ 80s: Remixed will be released on 25 February 2022.
Compare prices and pre-order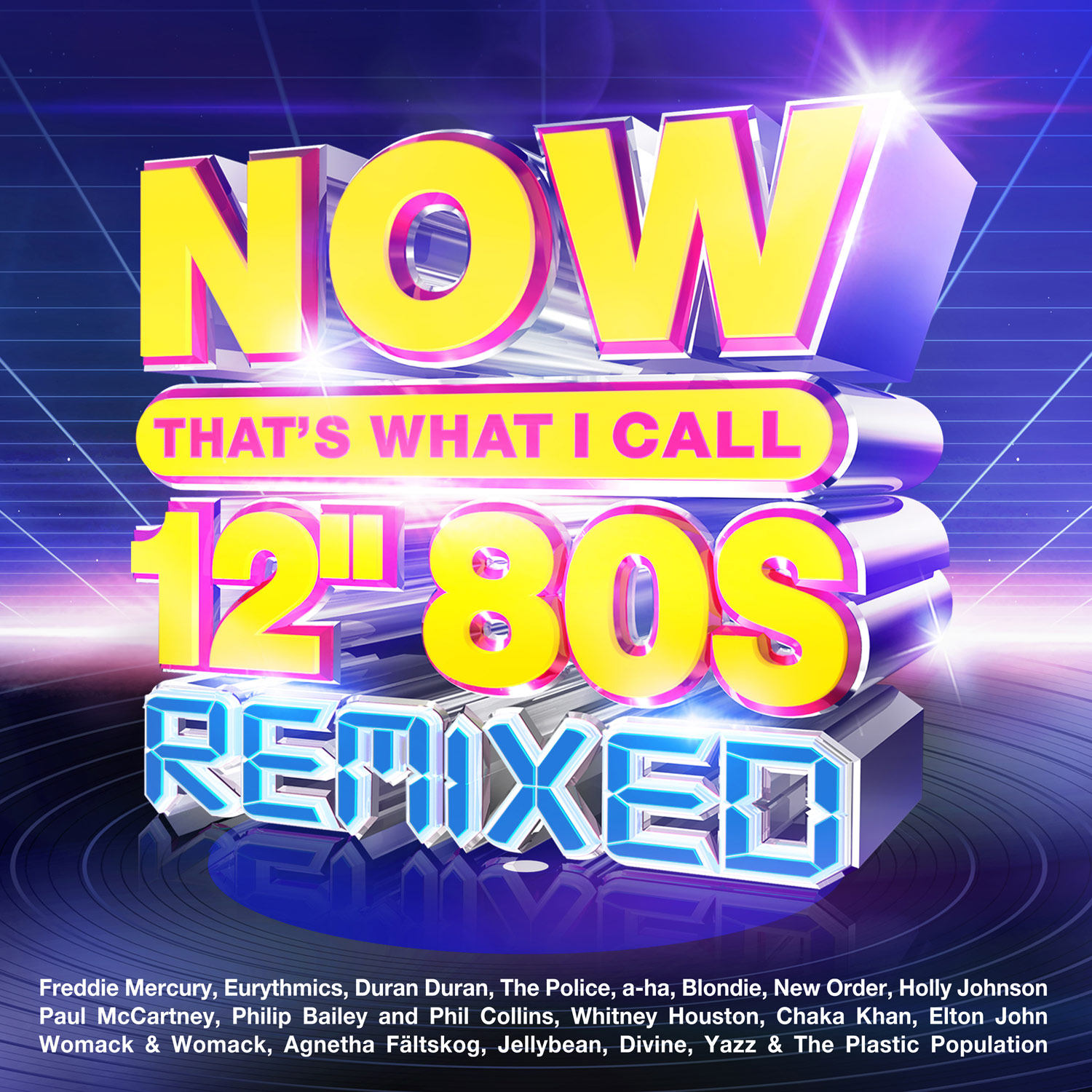 Various Artists
Now Thats What I Call 12-inch 80s remixed - 4CD set
Tracklisting
Now That's What I Call 12″ 80s: Remixed Various Artists
/
4CD set
CD 1

Freddie Mercury – Love Kills (Extended Mix)
Eurythmics, Annie Lennox, Dave Stewart – There Must Be An Angel (Playing With My Heart) (Special Dance Mix)
The Police – Don't Stand So Close To Me '86 (Dance Mix)
a-ha – I've Been Losing You (Extended Version)
Duran Duran – Notorious (Latin Rascals Mix)
Red Box – Lean On Me (Ah-li-ayo) (Dogmatix)
Holly Johnson – Love Train (Ride The 'A' Train)
Kim Wilde – You Keep Me Hangin' On (W.C.H. Mix)
Elton John – Wrap Her Up (Extended Remix)
Boogie Box High – Jive Talkin' (Jellybean 12" Dance Remix)
Womack & Womack – Love Wars (Extended Vocal)

CD 2

New Order – Blue Monday '88 (12″ Version)
Bomb The Bass – Beat Dis (12″ Version)
Coldcut feat. Lisa Stansfield – People Hold On (12″ Version)
Yazz & The Plastic Population – The Only Way Is Up (Long Version)
Rockwell – Somebody's Watching Me (12" Version)
Five Star – The Slightest Touch (The Pettibone Touch Remix)
Whitney Houston – Love Will Save The Day (Extended ReMix)
Chaka Khan – I'm Every Woman (Remix)
Exposé – Point Of No Return (Extended Mix)
Jellybean – Sidewalk Talk (Dance Mix)
Malcolm McLaren – Waltz Darling (Extended Version)

CD 3

Boys Town Gang – Can't Take My Eyes Off You (Original Extended Version)
Divine – Love Reaction (12″ Version)
Hazell Dean – Who's Leaving Who (Boys Are Back In Town Mix)
Laura Branigan – Shattered Glass (12″ Vocal Mix)
Olivia Newton-John – The Rumour (12″ Extended Mix)
Dollar – O L'amour (Extra Beat Boys 12" Mix)
Desireless – Voyage Voyage (PWL Britmix)
Sandra – Maria Magdalena (Extended Version)
Bucks Fizz – New Beginning (Mamba Seyra) (Ian Levine Club Mix)
Agnetha Fältskog – The Heat Is On (Super Dance Music Mix)
Culture Club – I'll Tumble 4 Ya (US 12" Remix)

CD 4

Blondie – Call Me (Theme From "American Gigolo") (12" Version)
Philip Bailey & Phil Collins – Easy Lover (Extended Dance Remix)
Pat Benatar – Love Is A Battlefield (Extended Version)
Billy Idol – White Wedding – Parts 1 & 2 (Shot Gun Mix)
Pretenders – Kid (Extended Remix)
Arcadia – Election Day (Consensus Mix)
Peter Schilling – Major Tom (Coming Home) (Special Extended Version)
Howard Jones – Pearl In The Shell (US Promo 12" Mix)
Frida – I Know There's Something Going On (Full Length Version)
Chris Rea – On The Beach (Summer '88) (12″ Version)
Paul McCartney – Once Upon A Long Ago (Extended Version)