 News
NOW Yearbook '73 – Extra
60 more hits from 1973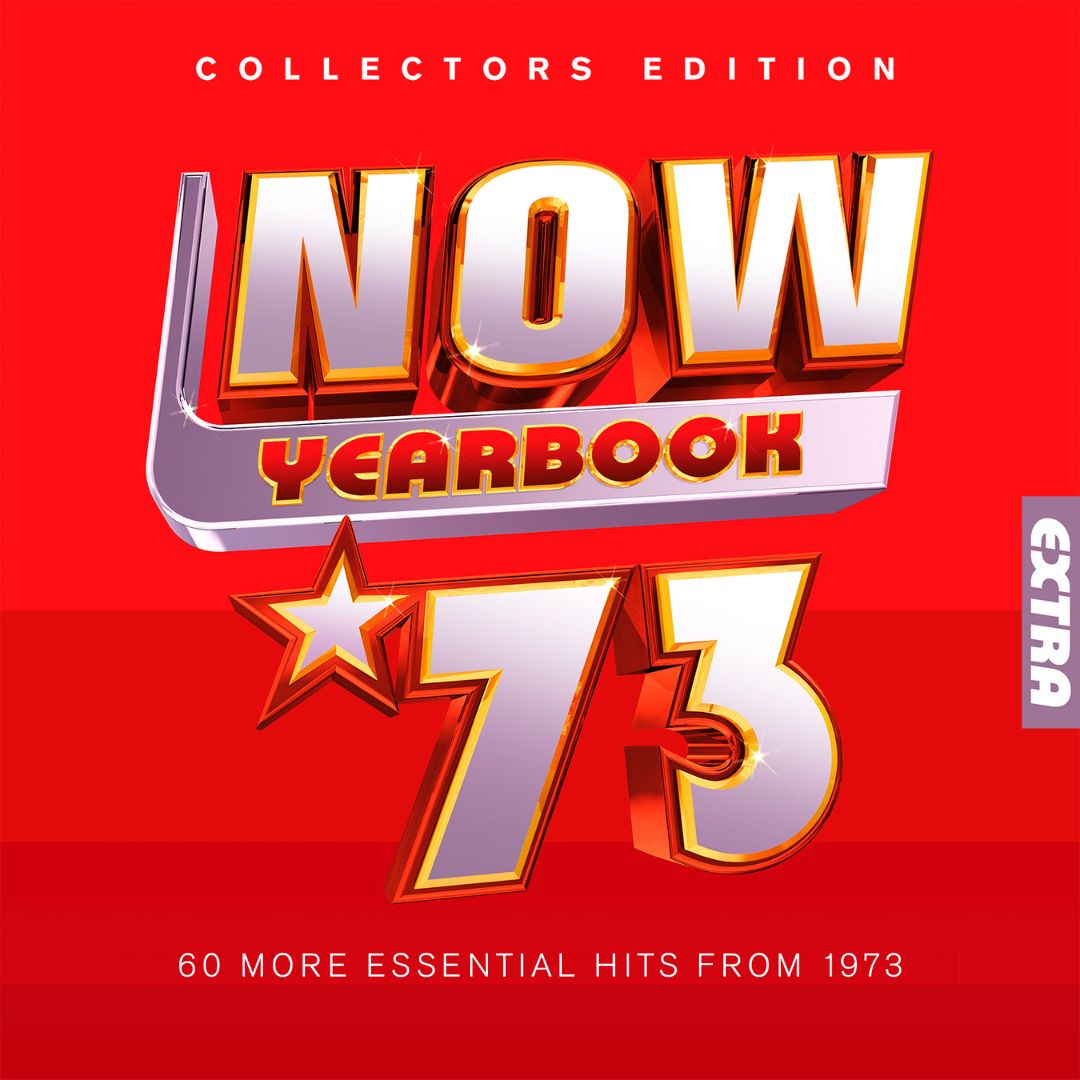 Now That's What I Call Music follow up their Yearbook 1973 with the not unexpected 3CD 'Extra' version which offers 60 more tracks.
This release underlines how good '73 was and includes tracks from Slade, Wizzard, T. Rex, Sweet, Mott The Hoople, Roxy Music, Wings, ELO, Paul Simon, Elton John, Carly Simon and many more.
NOW Yearbook 73 – Extra will be released on 13 October 2023.
Compare prices and pre-order
Various Artists
NOW – Yearbook Extra 1973
Tracklisting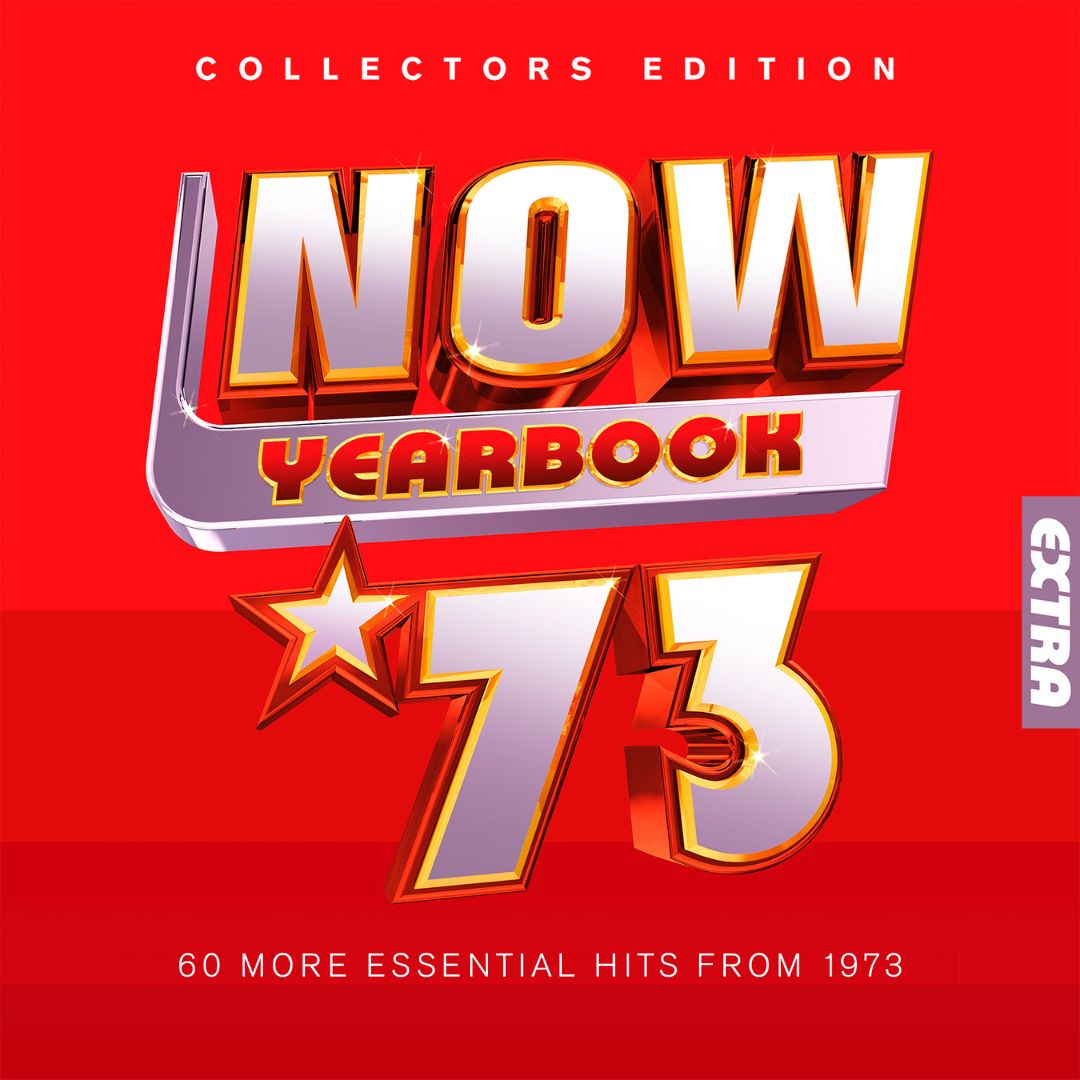 NOW Yearbook '73 – Extra Various Artists
/
CD 1

Slade – Skweeze Me, Pleeze Me
Wizzard – Angel Fingers   
T.Rex – Solid Gold Easy Action
Sweet – Hell Raiser
Suzi Quatro – Daytona Demon
Mud – Hypnosis  
Barry Blue – Do You Wanna Dance?
Mott The Hoople – All The Way From Memphis
Roxy Music – Pyjamarama
David Essex – Lamplight
10cc – The Dean and I
Gilbert O'Sullivan – Why Oh Why Oh Why
Donny Osmond – The Twelfth Of Never
Jermaine Jackson – Daddy's Home
Gladys Knight & The Pips – The Look Of Love
The Stylistics – Break Up To Make Up
Jackson 5 – Skywriter
New York City – I'm Doin' Fine Now
The Spinners – Ghetto Child           
Timmy Thomas – Why Can't We Live Together

CD 2

Paul McCartney & Wings – Hi, Hi, Hi
Electric Light Orchestra – Showdown
Manfred Mann's Earth Band – Joybringer
Nazareth – Broken Down Angel
Geordie – All Because Of You
Status Quo – Paper Plane
The Edgar Winter Group – Frankenstein
Alice Cooper – Hello Hooray           
Argent – God Gave Rock 'N' Roll To You
Albert Hammond – The Free Electric Band
The Allman Brothers Band – Ramblin' Man
Hudson-Ford – Pick Up The Pieces
Paul Simon – Loves Me Like A Rock
Dave Edmunds – Baby I Love You
Jackson 5 – Hallelujah Day
Eddie Kendricks – Keep On Truckin'
Jr. Walker & The All Stars – Take Me Girl, I'm Ready
Diana Ross & Marvin Gaye – You're A Special Part Of Me
Sylvia – Pillow Talk
Dobie Gray – Drift Away

CD 3

Elton John – Daniel
Carly Simon – The Right Thing To Do            
Jim Croce – Time In A Bottle
Helen Reddy – Delta Dawn
John Denver – Rocky Mountain High
Eric Weissberg & Steve Mandell – Dueling Banjos                   
Slade – My Friend Stan
T.Rex – The Groover
Wizzard – Ball Park Incident           
Mott The Hoople – Honaloochie Boogie
Blue Mink – Randy
White Plains – Step Into A Dream
Dawn feat. Tony Orlando – Say, Has Anybody Seen My Sweet Gypsy Rose
The New Seekers – Pinball Wizard / See Me Feel Me
Tony Christie – Avenues And Alleyways
Guy Darrell – I've Been Hurt
Al Martino – Spanish Eyes
Elvis Presley – Fool
Charles Aznavour – The Old Fashioned Way (Les Plaisirs Démodés)
Bobby "Boris" Pickett & The Crypt-Kickers – Monster Mash