 News
NOW Yearbook '73
The series continues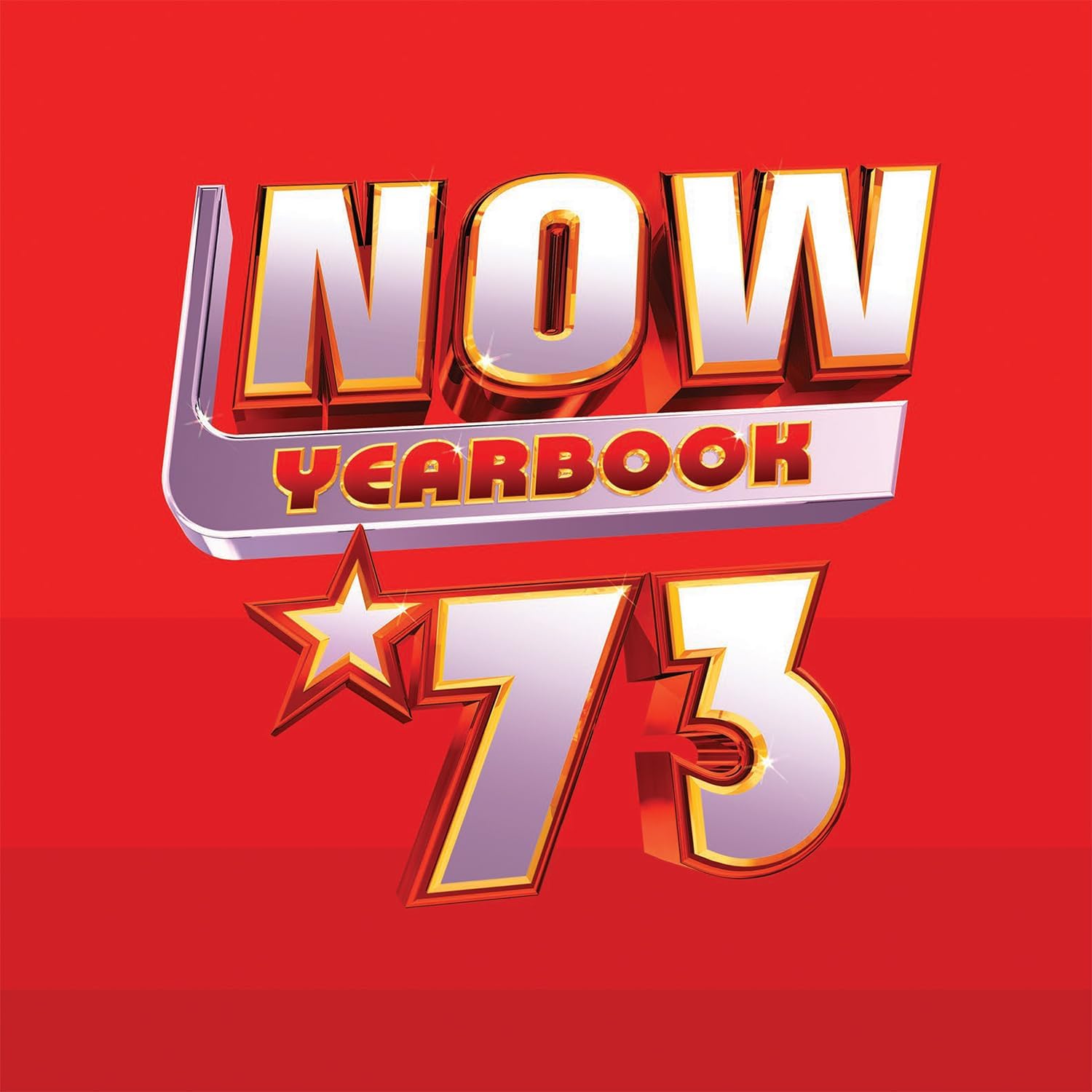 Now That's What I Call Music celebrate 1973 with a new Yearbook devoted to those 12 months which includes hits from Elton John, Paul McCartney & Wings, Slade, T. Rex, Faces, Billy Joel, Elvis Presley, Marvin Gaye, Fleetwood Mac, Rod Stewart, John Lennon, Bruce Springsteen and more.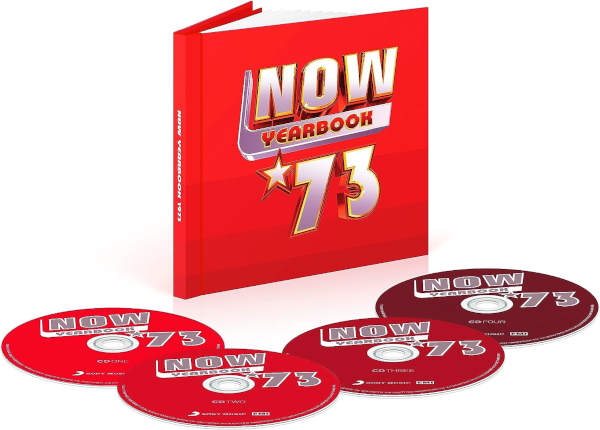 As usual you can choose from the 4CD deluxe set in book packaging or a standard card sleeve version. Both offer 83 tracks from 1973 and there's even room for some David Bowie this time, although perhaps not the track you were expecting.
A 3LP vinyl edition offers a cut down 47-track selection and is pressed on red vinyl. Full tracklistings for both formats can be found below.
NOW Yearbook '73 will be released on 8 September 2023.
Compare prices and pre-order
Various Artist
NOW yearbook 73 - 4CD deluxe hardcover book edition
Compare prices and pre-order
Various Artist
NOW yearbook 73 - 3LP red vinyl
Compare prices and pre-order
Various Artist
NOW Yearbook 73 - 4CD standard
Tracklisting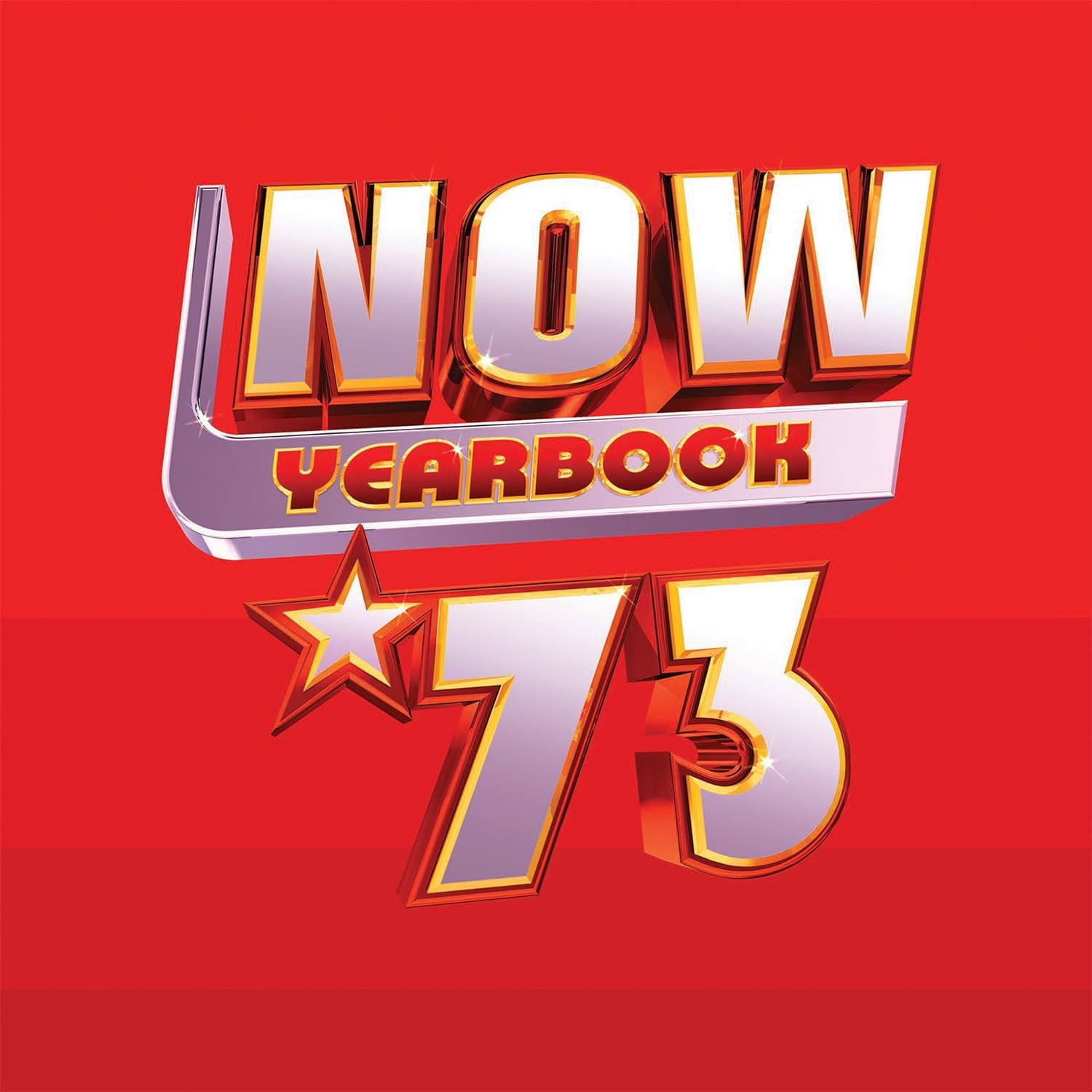 NOW Yearbook 1973 Various Artists
/
CD 1

Elton John – Goodbye Yellow Brick Road
Paul McCartney & Wings – Live And Let Die
Slade – Cum On Feel The Noize
T. Rex – 20th Century Boy
Sweet – Blockbuster
Mud – Dyna-Mite
Suzi Quatro – Can The Can
Wizzard – See My Baby Jive
Alvin Stardust – My Coo Ca Choo
10cc – Rubber Bullets
Gilbert O'Sullivan – Get Down
David Bowie – The Laughing Gnome
Jackson 5 – Doctor My Eyes
Limmie & Family Cookin' – You Can Do Magic
The Osmonds – Let Me In
The O'Jays – Love Train
First Choice – Smarty Pants
The Spinners – Could It Be I'm Falling In Love
Rod Stewart – Oh! No Not My Baby
Aretha Franklin – Angel
Gladys Knight & The Pips – Help Me Make It Through The Night

CD 2

John Lennon – Mind Games
Bruce Springsteen – Blinded By The Light
Billy Joel – Piano Man
Bob Dylan – Knockin' On Heaven's Door
Carly Simon – You're So Vain
Paul Simon – Take Me To The Mardi Gras
Stealers Wheel – Stuck In The Middle With You
Faces – Cindy Incidentally
Ike & Tina Turner – Nutbush City Limits
Joe Walsh – Rocky Mountain Way
Electric Light Orchestra – Roll Over Beethoven
Thin Lizzy – Whiskey In The Jar
Free – Wishing Well
Nazareth – This Flight Tonight
Status Quo – Caroline
Alice Cooper – No More Mr. Nice Guy
Bryan Ferry – A Hard Rain's A-Gonna Fall
Mungo Jerry – Alright, Alright, Alright
Dave Edmunds – Born To Be With You
Clifford T. Ward – Gaye
Fleetwood Mac – Albatross

CD 3

Paul McCartney & Wings – My Love
Roberta Flack – Killing Me Softly With His Song
Kiki Dee – Amoureuse
Elvis Presley – Always On My Mind
Diana Ross – Touch Me In The Morning
Harold Melvin & The Blue Notes feat. Teddy Pendergrass – If You Don't Know Me By Now
Billy Paul – Me and Mrs. Jones
Marvin Gaye – Let's Get It On
Barry White – I'm Gonna Love You Just A Little More Baby
Detroit Emeralds – Feel The Need In Me
The Isley Brothers – That Lady, Pt. 1
The Temptations – Papa Was A Rollin' Stone
Deodato – Also Sprach Zarathustra
Michael Jackson – Morning Glow
Jimmy Helms – Gonna Make You An Offer You Can't Refuse
The Drifters – Like Sister And Brother
Junior Campbell – Sweet Illusion
Medicine Head – One And One Is One
The Hot Shots – Snoopy Versus The Red Baron
Strawbs – Part Of The Union

CD 4

Sweet – The Ballroom Blitz
Suzi Quatro – 48 Crash
Mott The Hoople – Roll Away The Stone
Roxy Music – Street Life
David Essex – Rock On
Mud – Crazy
Barry Blue – Dancin' (On A Saturday Night)
Donny Osmond – Young Love
Dawn feat. Tony Orlando – Tie A Yellow Ribbon Round The Ole Oak Tree
Olivia Newton-John – Take Me Home Country Roads
Marie Osmond – Paper Roses
Peters & Lee – Welcome Home
Anne-Marie David – Wonderful Dream
Cliff Richard – Power To All Our Friends
Shirley Bassey – Never Never Never
Bobby Goldsboro – Summer (The First Time)
Perry Como – And I Love You So
Simon Park Orchestra – Eye Level (Theme From The TV Series Van Der Valk)
Steeleye Span – Gaudete
Wizzard – I Wish It Could Be Christmas Everyday
Slade – Merry Xmas Everybody

LP 1

Side A

Elton John – Goodbye Yellow Brick Road
Paul McCartney & Wings – Live And Let Die
Slade – Cum On Feel The Noize
T. Rex – 20th Century Boy
Sweet – Blockbuster
Mud – Dyna-Mite
Wizzard – See My Baby Jive
10cc – Rubber Bullets

Side B

John Lennon – Mind Games
Bruce Springsteen – Blinded By The Light
Billy Joel – Piano Man
Carly Simon – You're So Vain
Paul Simon – Take Me To The Mardi Gras
Stealers Wheel – Stuck In The Middle With You
Elvis Presley – Always On My Mind

LP 2

Side A

Roberta Flack – Killing Me Softly With His Song
Marvin Gaye – Let's Get It On
Harold Melvin & The Blue Notes feat. Teddy Pendergrass – If You Don't Know Me By Now
The Spinners – Could It Be I'm Falling In Love
The O'Jays – Love Train
The Temptations – Papa Was A Rollin' Stone
Ike & Tina Turner – Nutbush City Limits

Side B

Dawn feat. Tony Orlando – Tie A Yellow Ribbon Round The Ole Oak Tree
Gilbert O'Sullivan – Get Down
Olivia Newton-John – Take Me Home Country Roads
Peters & Lee – Welcome Home
Simon Park Orchestra – Eye Level (Theme From The TV Series Van Der Valk)
Shirley Bassey – Never Never Never
Diana Ross – Touch Me In The Morning
Billy Paul – Me and Mrs. Jones
Gladys Knight & The Pips – Help Me Make It Through The Night

LP 3

Side A

Paul McCartney & Wings – My Love
Kiki Dee – Amoureuse
Fleetwood Mac – Albatross
Electric Light Orchestra – Roll Over Beethoven
Thin Lizzy – Whiskey In The Jar
Free – Wishing Well
Faces – Cindy Incidentally
Bob Dylan – Knockin' On Heaven's Door

Side B

Sweet – The Ballroom Blitz
Suzi Quatro – Can The Can
Alvin Stardust – My Coo Ca Choo
Mott The Hoople – Roll Away The Stone
Roxy Music – Street Life
David Essex – Rock On
Wizzard – I Wish It Could Be Christmas Everyday
Slade – Merry Xmas Everybody