 News
Now Yearbook '80 – Extra
3CD set with 66 hits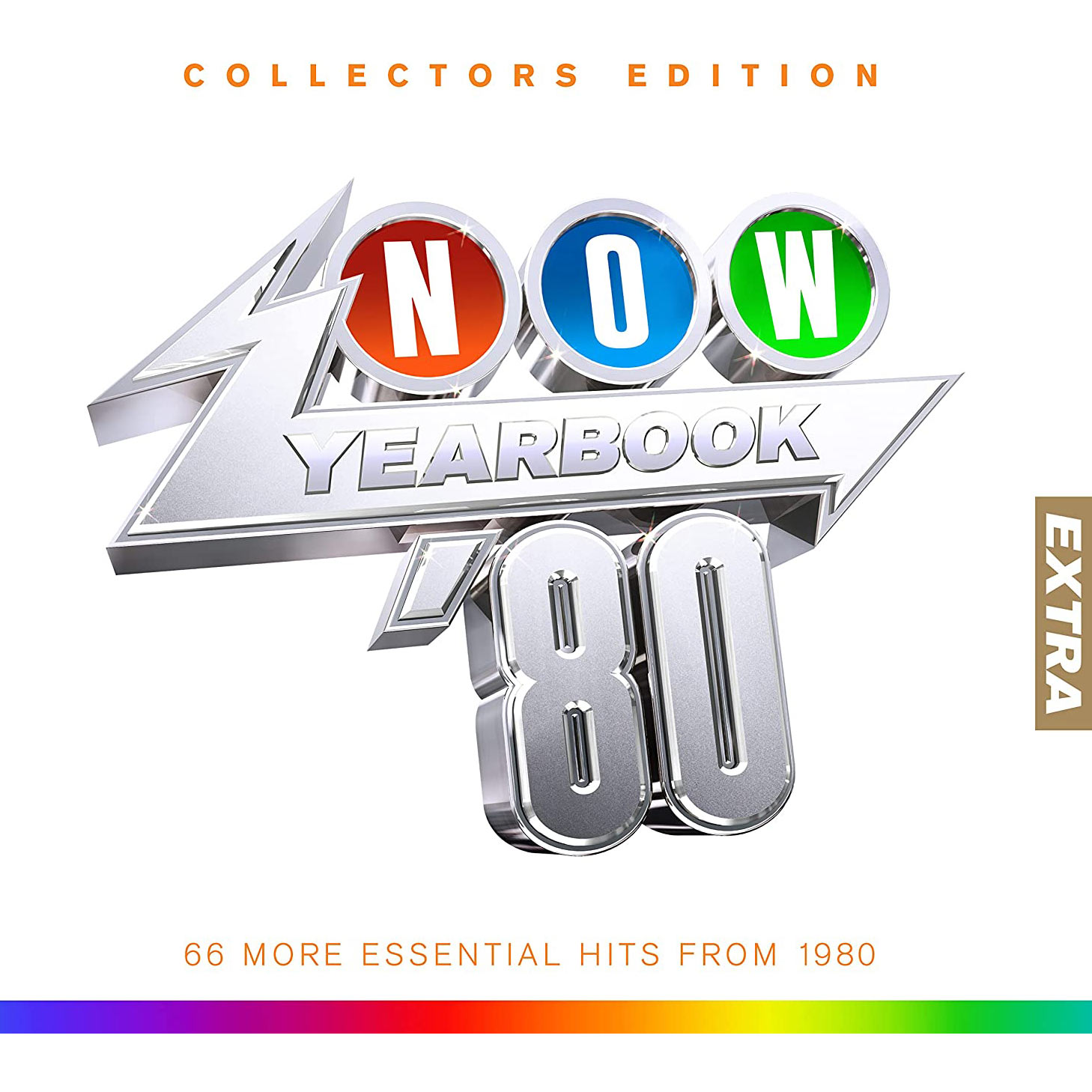 As sure as night follows day, a welcome NOW Yearbook 'Extra' follows an original Yearbook release. The latest to be announced is a companion to the excellent Now Yearbook '80 4CD/3LP set. The bread, if you will, dipped in a gravy of hits, mopping up big singles and other gems, from the beginning of a new decade.
This new set presents much to enjoy, including two – count 'em – singles from Kate Bush's Never For Ever album ('Army Dreamers' and 'Breathing'), Robert Palmer's sublime 'Johnny and Mary', which wasn't really a hit, but deserves its inclusion just for being really good. Familiar 45s of the era include Blondie's 'Call Me', The Police's 'De Do Do Do, De Da Da Da', Queen's 'Flash' and Cliff Richard's 'Carrie'.
There's too many great songs to mention, so check out the track listing below, but any compilation that has Dennis Waterman's 'I Could Be So Good For You', Chas & Dave's 'Rabbit' and Barbara Dickson's 'January, February' is alright with me.
This is a 3CD set in a six-panel card sleeve. As always there's no 'deluxe' option (that only applies to the full 4CD Yearbooks) and there's no vinyl.
Now Yearbook '80 – Extra is released on 26 August 2022.
Compare prices and pre-order
Various Artists
Now Yearbook 80 Extra - 3CD set
Tracklisting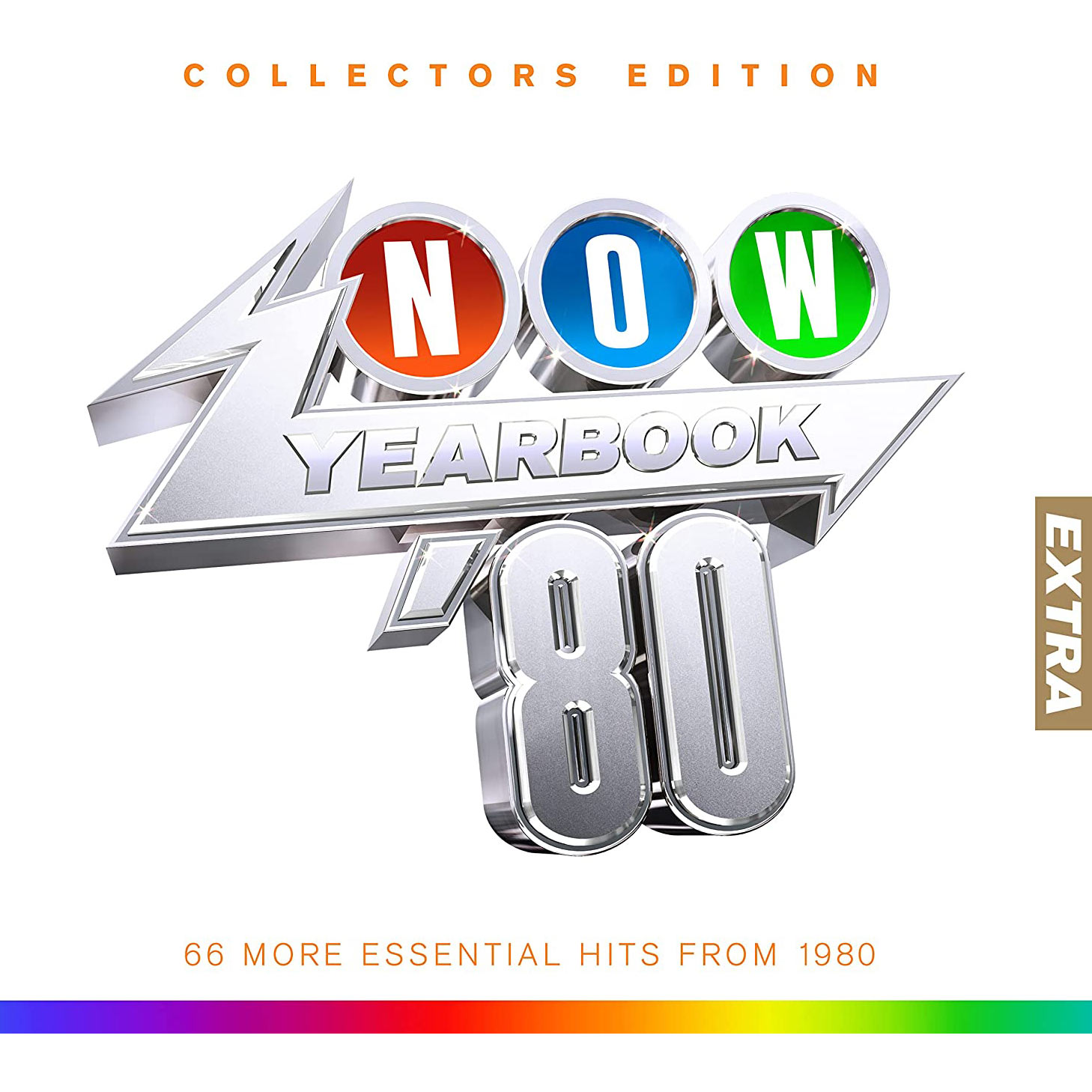 Now Yearbook '80 Various Artists
/
3CD edition
CD 1

Queen – Flash
Blondie – Call Me
Kate Bush – Army Dreamers
The Police – De Do Do Do, De Da Da Da
Madness – Embarrassment
Dexys Midnight Runners – There There My Dear
The Boomtown Rats – Someone's Looking At You
U2 – I Will Follow
Elvis Costello & The Attractions – High Fidelity
The Undertones – My Perfect Cousin
Bow Wow Wow – C30 C60 C90 Go
Devo – Whip It
Siouxsie And The Banshees – Christine
The Clash – Bankrobber
UB40 – King
Grace Jones – Private Life
Diana Ross – I'm Coming Out
Change – The Glow Of Love
Roberta Flack feat. Donny Hathaway – Back Together Again
George Benson – Give Me The Night
Odyssey – If You're Lookin' For A Way Out
Elton John – Little Jeannie

CD 2

Sheena Easton – Modern Girl
Cliff Richard – Carrie
David Essex – Silver Dream Machine
Jona Lewie – You'll Always Find Me In The Kitchen At Parties
The Nolans – Gotta Pull Myself Together
Donna Summer – The Wanderer
Coffee – Casanova
Sister Sledge – Got To Love Somebody
Change – A Lovers Holiday
Shalamar – I Owe You One
The S.O.S Band – Take Your Time (Do It Right) – Pt. 1
Narada Michael Walden – I Shoulda Loved You
Gladys Knight & The Pips – Taste Of Bitter Love
Average White Band – Let's Go Round Again
The Spinners – Cupid / I've Loved You For A Long Time
Darts – Let's Hang On
Matchbox – Midnight Dynamos
Shakin' Stevens – Marie, Marie
Leo Sayer – More Than I Can Say
Hook – Sexy Eyes
Barbara Dickson – January, February
Sweet People – And The Birds Were Singing (…Et les oiseaux chantaient) – Instrumental
St Winifreds School Choir – There's No One Quite Like Grandma

CD 3

Kate Bush – Breathing
The Cure – A Forest
Roxy Music – Same Old Scene
Orchestral Manoeuvres In The Dark – Messages
John Foxx – Underpass
Japan – Gentlemen Take Polaroids
The Human League – Empire State Human
The Buggles – The Plastic Age
Split Enz – I Got You
Marianne Faithfull – Broken English
Robert Palmer – Johnny And Mary
Sky – Toccata
Rush – The Spirit Of Radio
Judas Priest – Living After Midnight
Pat Benatar – Hit Me With Your Best Shot
Daryl Hall & John Oates – Kiss On My List
Billy Joel – All For Leyna
Dennis Waterman – I Could Be So Good For You
Chas & Dave – Rabbit
The Barracudas – Summer Fun
Madness – Night Boat To Cairo