 News
Now Yearbook '82 Extra!
New 3CD companion release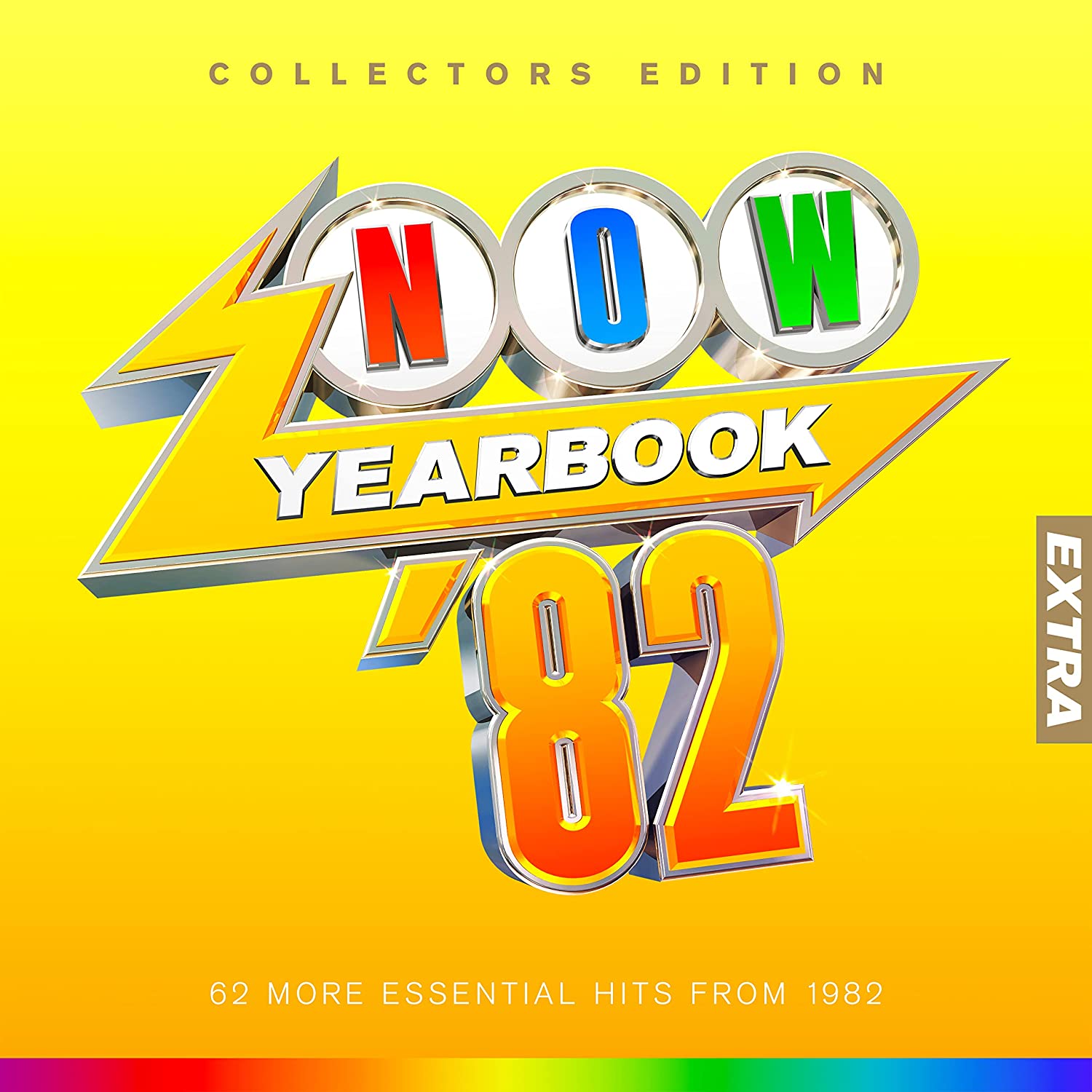 Eighties music fans were pleasantly surprised when the Now That's What I Call Music team stepped back to 1982 for the latest in their Yearbook series, but perhaps will not be shocked to read that a 'second helping' of pop hits from that year will follow next month via Now Yearbook '82 – Extra.
As usual, this is a 3CD set and unlike the 'main' Yearbooks there's no vinyl and no deluxe hardcover option, just a six-panel gatefold card sleeve presentation.
There are 62 tracks in total and it features some big names and big songs, such as Paul McCartney ('Take It Away'), ABBA ('Head Over Heels'), Duran Duran ('Rio'), ABC ('Poison Arrow') and Hall & Oates ('Maneater').
Of course that's only half the story and there's plenty of other great selections from the likes of Japan, Spandau Ballet, Blondie, Culture Club, A Flock of Seagulls, Visage, Roxy Music, Dexys Midnight Runners, Heaven 17, Simple Minds, Thompson Twins, Echo & The Bunnymen, U2, XTC, The Stranglers and many more.
Now Yearbook 1982 – Extra will be released on 18 March 2022.
Compare prices and pre-order
Various Artists
Now Yearbook 82 - Extra 3CD set
You might also like…
Compare prices and pre-order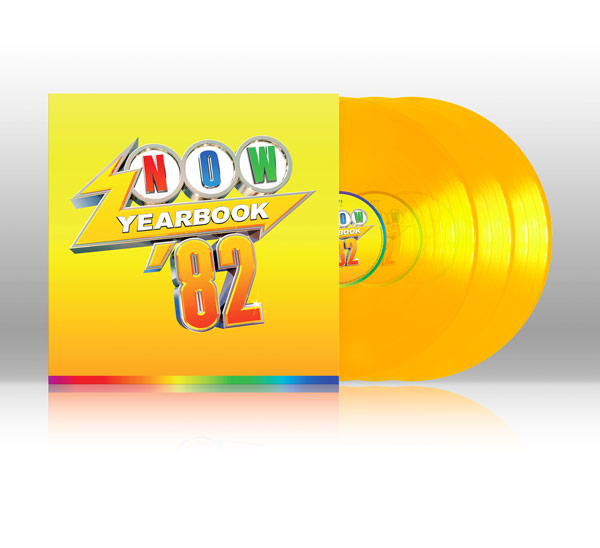 Various Artists
Now Yearbook 82 - limited 3LP yellow vinyl
Tracklisting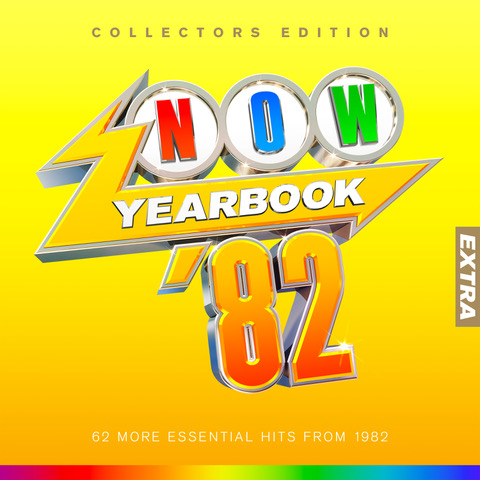 Now Yearbook '82 Extra Various Artists
/
3CD set
CD 1

Duran Duran – Rio
ABC – Poison Arrow
Adam Ant – Friend Or Foe
Spandau Ballet – Lifeline
Haircut 100 – Nobody's Fool
Culture Club – Time (Clock Of The Heart)
Soft Cell – What?
Japan – Life In Tokyo
Blondie – War Child
ABBA – Head Over Heels
Bucks Fizz – Now Those Days Are Gone
Dollar – Give Me Back My Heart
The Kids From "Fame" – Hi-Fidelity
Shalamar – I Can Make You Feel Good
Junior – Mama Used To Say
Paul McCartney – Take It Away
The Maisonettes – Heartache Avenue
Dexys Midnight Runners – Jackie Wilson Said (I'm In Heaven When You Smile)
Madness – Driving In My Car
Captain Sensible – Happy Talk
Chas & Dave – Ain't No Pleasing You

CD 2

Jennifer Holliday – And I'm Telling You I'm Not Going
Hot Chocolate – It Started With A Kiss
Kool & The Gang – Let's Go Dancin' (Ooh La, La, La)
Shalamar – There It Is
Modern Romance feat. John Du Prez – Cherry Pink And Apple Blossom White
Shakatak – Night Birds
Daryl Hall & John Oates – Maneater
Roxy Music – More Than This
Heaven 17 – Let Me Go
Simple Minds – Glittering Prize
Talk Talk – Today
China Crisis – African And White
A Flock Of Seagulls – I Ran (So Far Away)
Blue Zoo – Cry Boy Cry
Thompson Twins – Lies
Classix Nouveaux – Is It A Dream
Visage – Night Train
Trio – Da Da Da I Don't Love You You Don't Love Me Aha Aha Aha
The Human League – Being Boiled
Japan – Nightporter

CD 3

The Clash – Should I Stay Or Should I Go
U2 – A Celebration
Echo And The Bunnymen – Back Of Love
XTC – Senses Working Overtime
The Jam – The Bitterest Pill (I Ever Had To Swallow)
The Stranglers – Strange Little Girl
Mobiles – Drowning In Berlin
David Sylvian & Ryuichi Sakamoto – Bamboo Music
The Psychedelic Furs – Love My Way
The Associates – Club Country
Siouxsie And The Banshees – Slowdive
Altered Images – Pinky Blue
Toyah – Be Proud, Be Loud (Be Heard)
The Belle Stars – The Clapping Song
Monsoon – Ever So Lonely
Bow Wow Wow – I Want Candy
The Go-Go's – Our Lips Are Sealed
Frida – I Know There's Something Going On
Pat Benatar – Shadows Of The Night
John Mellencamp – Jack & Diane
Electric Light Orchestra – Ticket To The Moon