 News
Now Yearbook '83: new compilation revisits the year it all started
4CD deluxe edition & 3LP coloured vinyl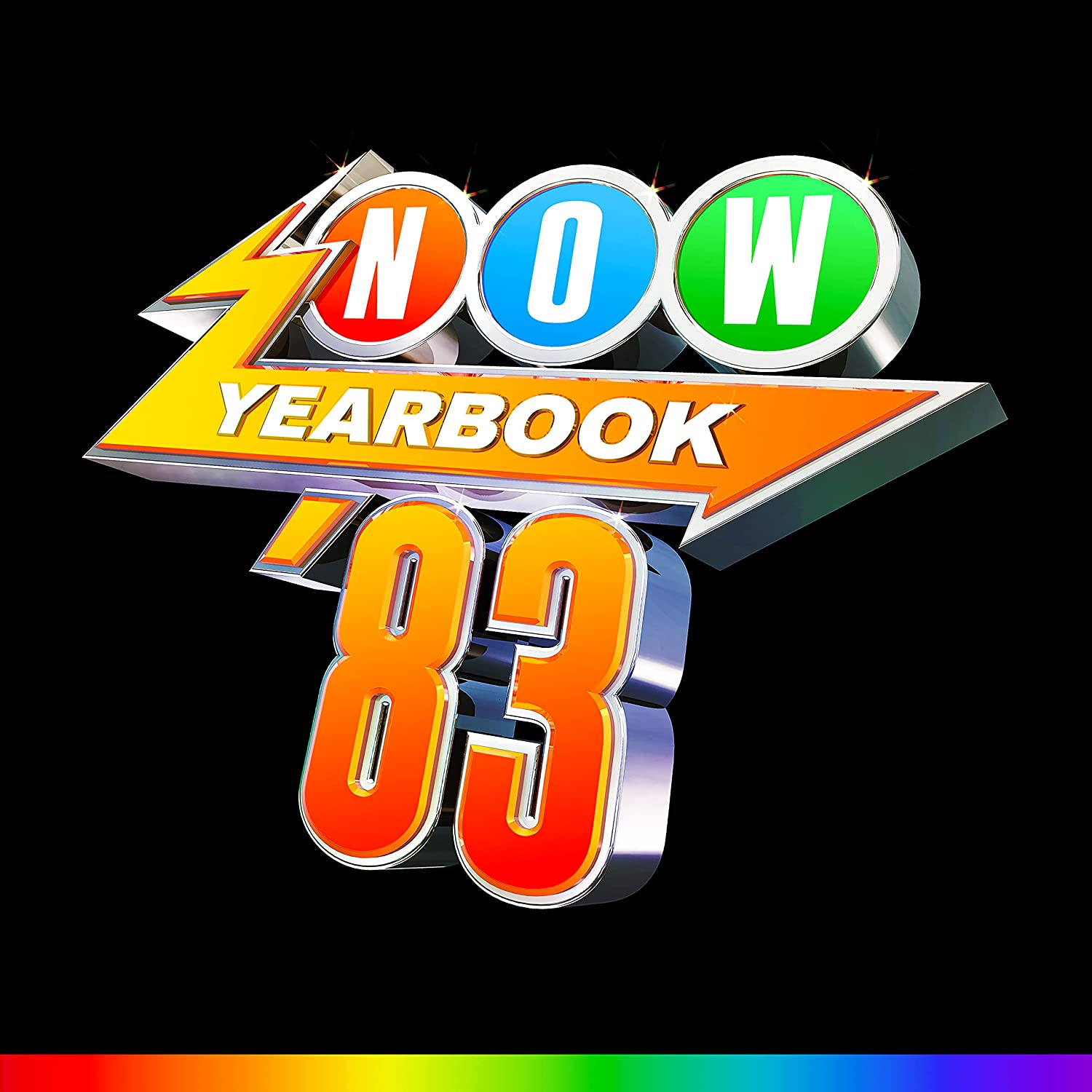 Two limited edition collectors' sets from the Now team
The 'Now That's What I Call Music' team are going 'deluxe' with a brand new compilation, Now Yearbook '83, which celebrates the year when the series first started, with a massive selection of hits from the likes of The Police, Duran Duran, Spandau Ballet, Culture Club, The Human League, The Cure, Eurythmics, Genesis and more!
Like a souped-up Now 1, Now Yearbook '83 offers 80 tracks across four CDs and best of all, comes in a limited edition deluxe hardcover book version some classic Now design touches, including period-style track-by-track annotation, and a Now Yearbook '83 quiz!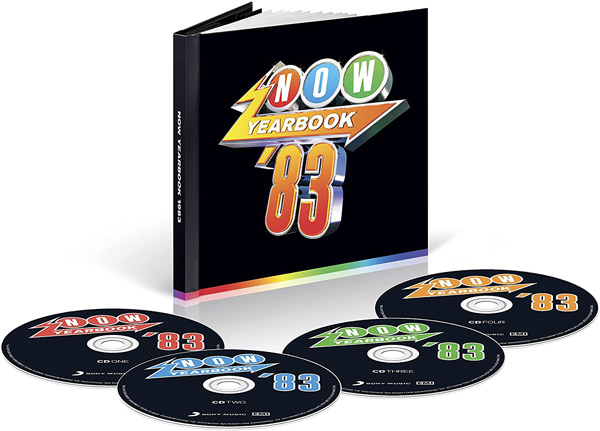 Also, for the first time for a Now reissue Now Yearbook '83 is available as a special 3LP edition. Featuring a 43-track selection, this triple vinyl set is pressed on translucent red vinyl.
The 3LP red vinyl edition is strictly limited to 3,000 copies, while the deluxe book 4CD edition is limited to 5000 units. Only the standard, 4CD edition isn't a limited edition.
Now Yearbook '83 will be released on 25 June 2021. Full track listings for both CD and vinyl can be found below.
Compare prices and pre-order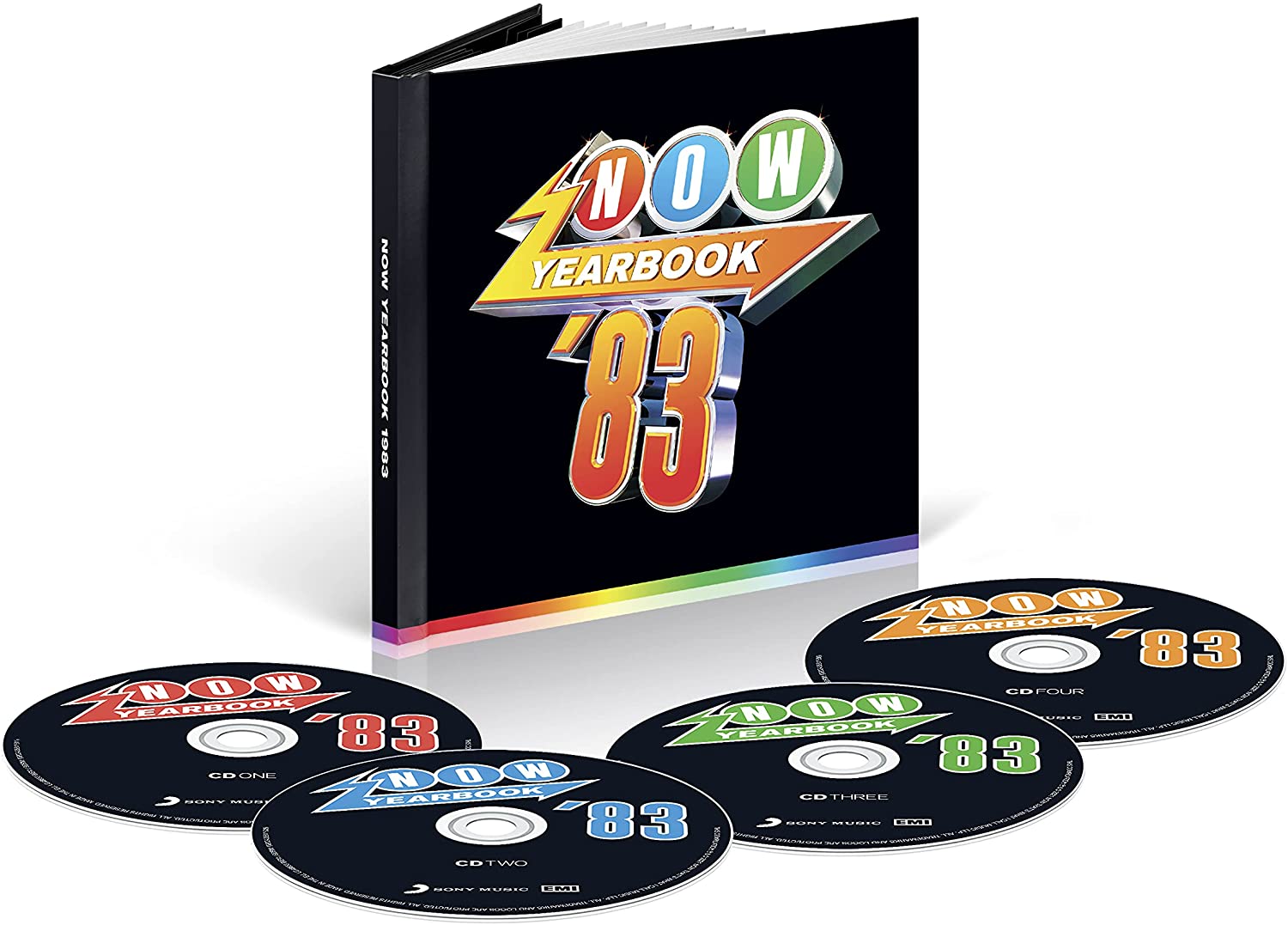 Various Artists
Now Yearbook 1983 4CD deluxe edition
Compare prices and pre-order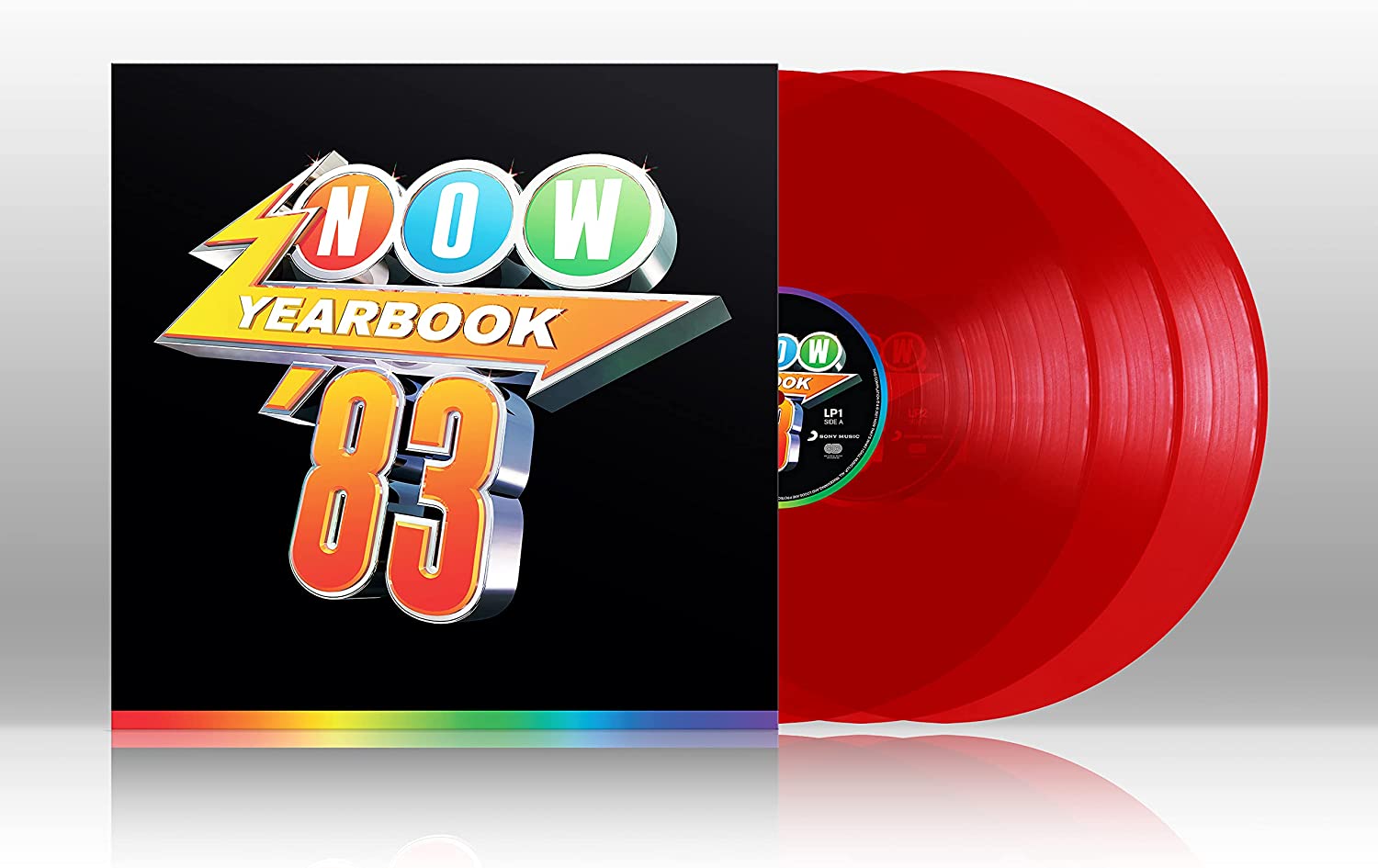 Various Artists
Now Yearbook 1983 3LP red vinyl
Compare prices and pre-order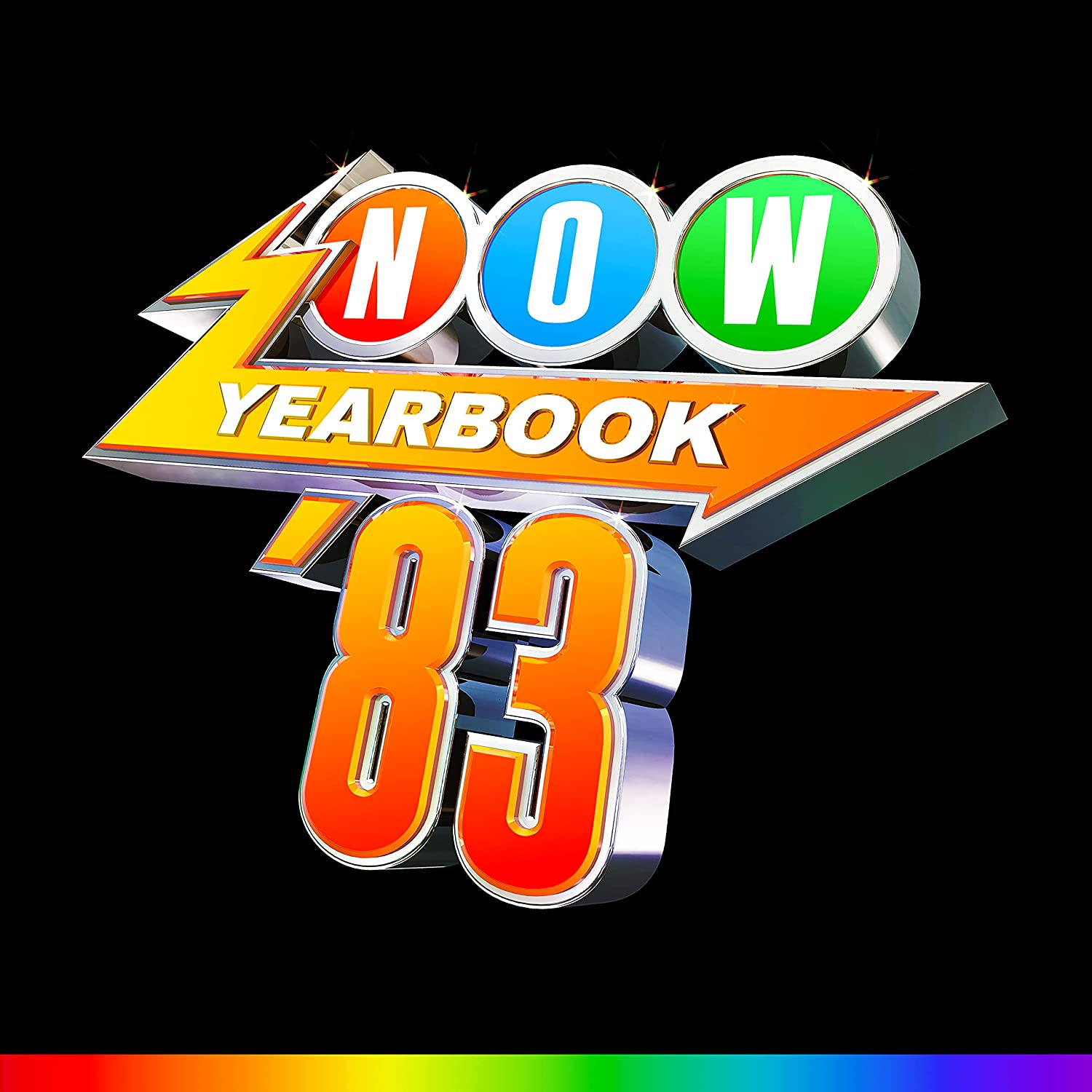 Various Artists
Now Yearbook 1983 standard 4CD set
Tracklisting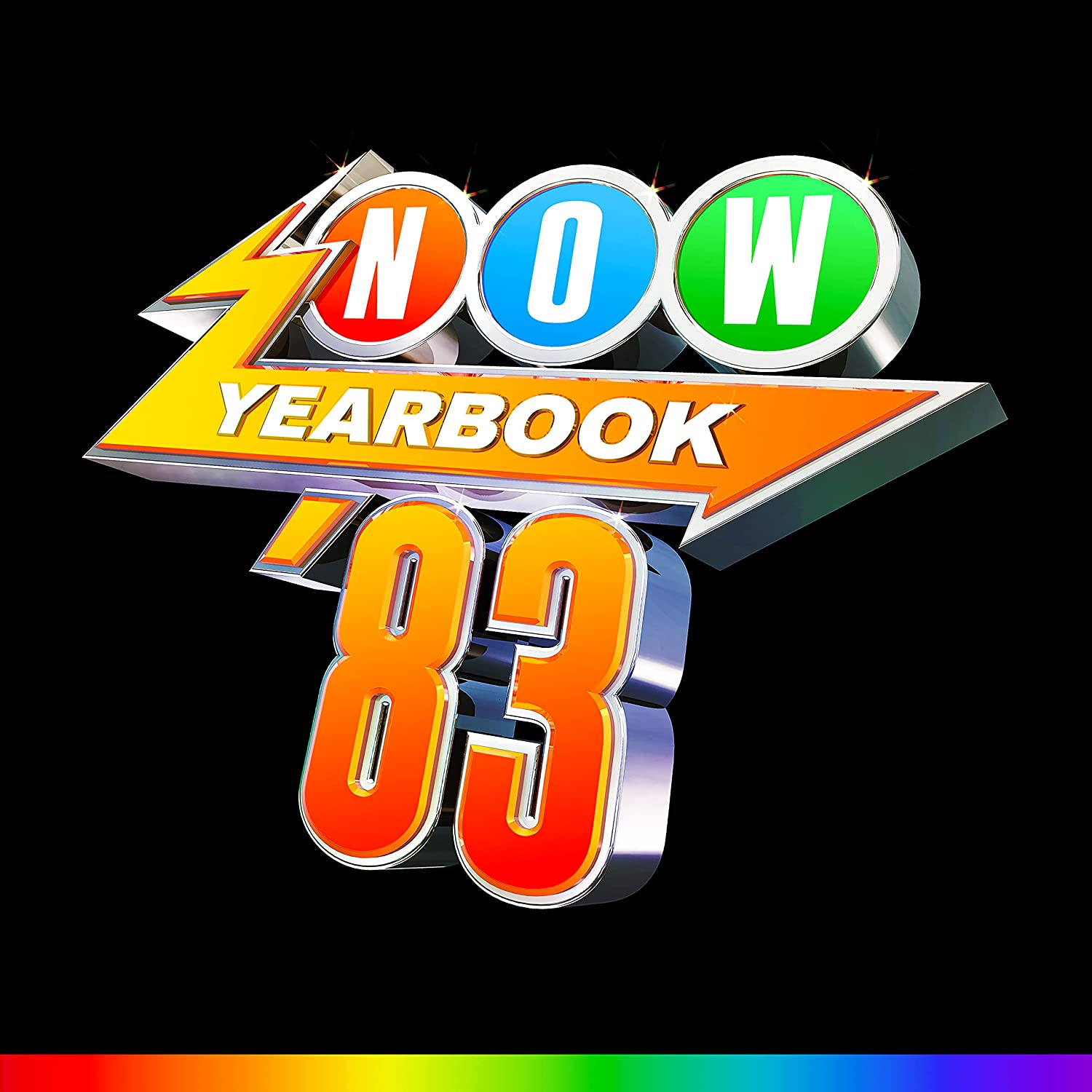 Now Yearbook '83 Various Artists
/
CD 1

Wham! – Club Tropicana
Eurythmics, Annie Lennox, Dave Stewart – Sweet Dreams (Are Made Of This)
Duran Duran – Is There Something I Should Know?
Culture Club – Karma Chameleon
Kajagoogoo – Too Shy
Spandau Ballet – True
Paul Young – Wherever I Lay My Hat (That's My Home)
Dolly Parton & Kenny Rogers – Islands In The Stream
Bonnie Tyler – Total Eclipse Of The Heart
Elton John – I'm Still Standing
Billy Joel – Uptown Girl
Electric Light Orchestra – Rock 'N' Roll Is King
Madness – Wings Of A Dove
The Belle Stars – Sign Of The Times
Bananarama – Cruel Summer
Men At Work – Down Under
Joan Armatrading – Drop The Pilot
Nick Heyward – Whistle Down The Wind
The Style Council – Long Hot Summer
Tracey Ullman – They Don't Know
UB40 – Red Red Wine

CD 2

Irene Cara – Flashdance…What A Feeling
Lionel Richie – All Night Long (All Night)
KC & The Sunshine Band – Give It Up
Tina Turner – Let's Stay Together
Donna Summer – She Works Hard For The Money
Laura Branigan – Gloria
Freeez – I.O.U.
Rock Steady Crew – (Hey You) The Rock Steady Crew
Malcolm McLaren – Double Dutch
Joe Jackson – Steppin' Out
Ryan Paris – Dolce Vita
Forrest – Rock The Boat
Modern Romance – High Life
Shalamar – Dead Giveaway
Luther Vandross – Never Too Much
Billy Griffin – Hold Me Tighter In The Rain
Mary Jane Girls – All Night Long
Dionne Warwick – All The Love In The World
Joe Cocker & Jennifer Warnes – Up Where We Belong – From "An Officer And A Gentleman" Soundtrack
Roberta Flack & Peabo Bryson – Tonight I Celebrate My Love

CD 3

New Order – Blue Monday
Heaven 17 – Temptation
The Human League – (Keep Feeling) Fascination
Howard Jones – New Song
Tears For Fears – Pale Shelter
China Crisis – Christian
U2 – New Year's Day
Simple Minds – Waterfront
The Stranglers – European Female
Echo And The Bunnymen – The Cutter
Public Image Limited – This Is Not A Love Song
Siouxsie And The Banshees – Dear Prudence
The Cure – The Lovecats
Men Without Hats – The Safety Dance
ABC – That Was Then But This Is Now
Fun Boy Three – The Tunnel Of Love
Aztec Camera – Oblivious
(The Mighty) WAH! – The Story Of The Blues (Part 1)
Carmel – Bad Day
Elvis Costello & The Attractions – Pills & Soap

CD 4

The Police – Every Breath You Take
Toto – Africa
Robert Plant – Big Log
Genesis – Mama
Marillion – Garden Party
Mike Oldfield – Moonlight Shadow
Spandau Ballet – Gold
Duran Duran – Union Of The Snake
Adam Ant – Puss 'n Boots
Altered Images – Don't Talk To Me About Love
Marilyn – Calling Your Name
Haysi Fantayzee – Shiny Shiny
Toyah – Rebel Run
The Lotus Eaters – The First Picture Of You
Thompson Twins – Hold Me Now
Paul Young – Love Of The Common People
Culture Club – Victims
The Flying Pickets – Only You
Pretenders – 2000 Miles

Side 1

Wham! – Club Tropicana
Eurythmics, Annie Lennox, Dave Stewart – Sweet Dreams (Are Made of This)
Duran Duran – Is There Something I Should Know?
Culture Club – Karma Chameleon
Spandau Ballet – True
Tina Turner – Let's Stay Together
Roberta Flack & Peabo Bryson – Tonight I Celebrate My Love

Side 2

New Order – Blue Monday
Heaven 17 – Temptation
The Human League – (Keep Feeling) Fascination
Howard Jones – New Song
Tears For Fears – Pale Shelter
Thompson Twins – Hold Me Now

Side 3

The Police – Every Breath You Take
Toto – Africa
Genesis – Mama
Bonnie Tyler – Total Eclipse of the Heart
Joan Armatrading – Drop The Pilot
Men At Work – Down Under
Mike Oldfield – Moonlight Shadow

Side 4

U2 – New Year's Day
Simple Minds – Waterfront
Public Image Limited – This Is Not A Love Song
Siouxsie And The Banshees – Dear Prudence
The Cure – The Lovecats
Men without Hats – The Safety Dance
Marilyn – Calling Your Name
Kajagoogoo – Too Shy

Side 5

Lionel Richie – All Night Long (All Night)
Luther Vandross – Never Too Much
Donna Summer – She Works Hard For The Money
Laura Branigan – Gloria
Freeez – I.O.U.
Rock Steady Crew – (Hey You) The Rock Steady Crew
Malcolm McLaren – Double Dutch

Side 6

Elton John – I'm Still Standing
Billy Joel – Uptown Girl
UB40 – Red Red Wine
Joe Jackson – Steppin' Out
The Stranglers – European Female
The Style Council – Long Hot Summer
Nick Heyward – Whistle Down the Wind
Paul Young – Love Of The Common People