 News
Now Yearbook '86 – Extra
Companion 3CD set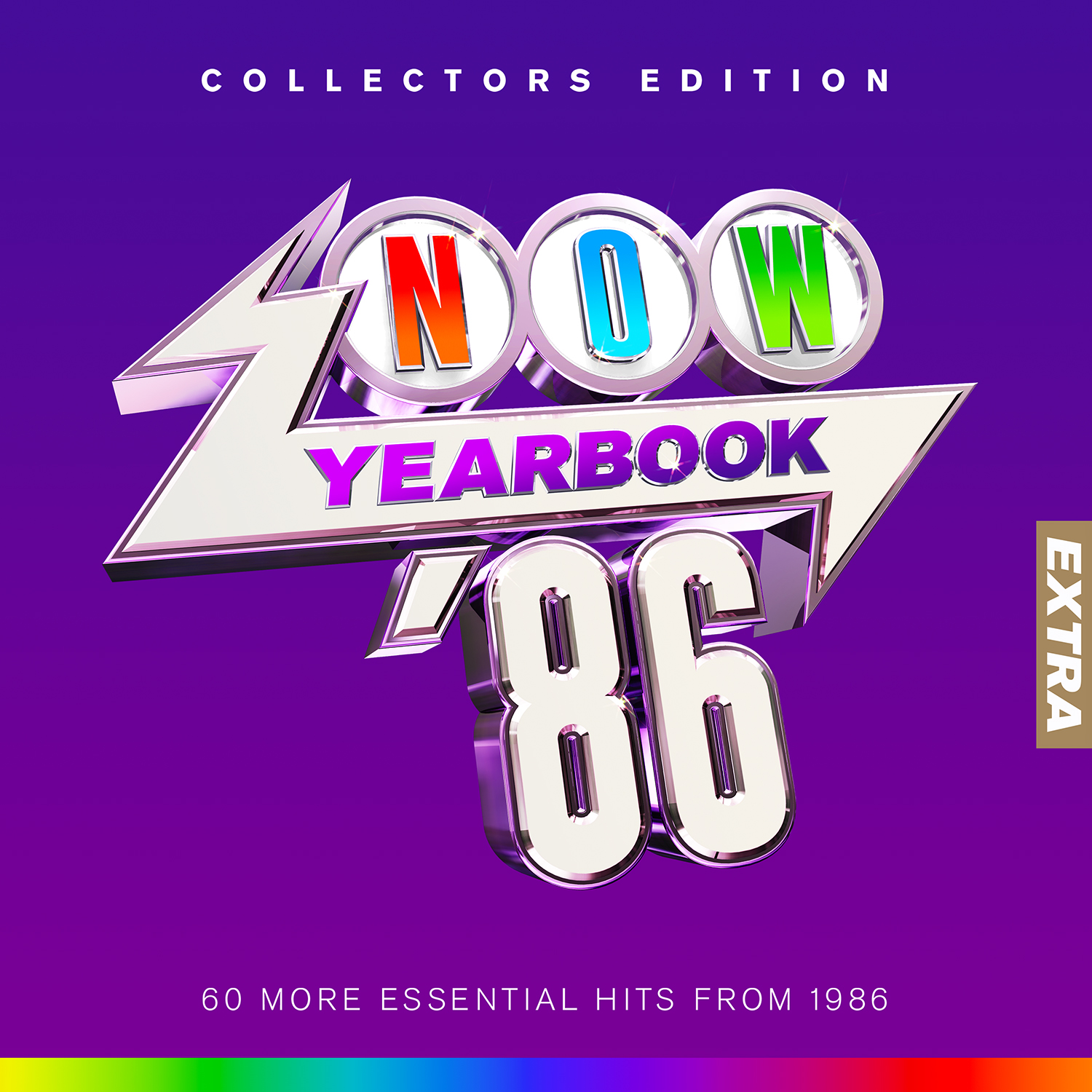 In April, the Now That's What I Call Music Team continue their Yearbook output with Now Yearbook '86 – Extra, a 3CD companion to the 'main' 1986 Yearbook which was released in late February.
This offers "60 more essential hits" from 1986 and kicks off in time-honoured tradition with Queen and 'A Kind Of Magic'. CD 1 also includes Eurythmics' lead single from Revenge, 'When Tomorrow Comes' and plenty of other hits from the likes of a-ha, The Bangles, Bryan Ferry, Sting, Paul Young and more.
CD 2 delivers some FM Radio classics with the likes of Cutting Crew's '(I Just) Died In Your Arms', Mr. Mister's 'Kyrie', Peter Cetera's Glory Of Love and Bruce Hornsby & The Range's 'The Way It Is'. The second disc also reminds us that Jennifer Rush isn't technically a one-hit-wonder since 'Ring Of Ice' got to number 14 in the UK.
The final CD is a mixed bag in the best possible way and is host to hits from The Housemartins, The Smiths, New Order, Frankie Goes To Hollywood, Dead Or Alive, Falco, Grace Jones, James Brown and more. Full tracklisting is below.
Packaged in the usual six-panel card sleeve, Now Yearbook '86 – Extra will be released on 7 April 2023.
Compare prices and pre-order
Various Artists
NOW - Yearbook Extra 1986
Tracklisting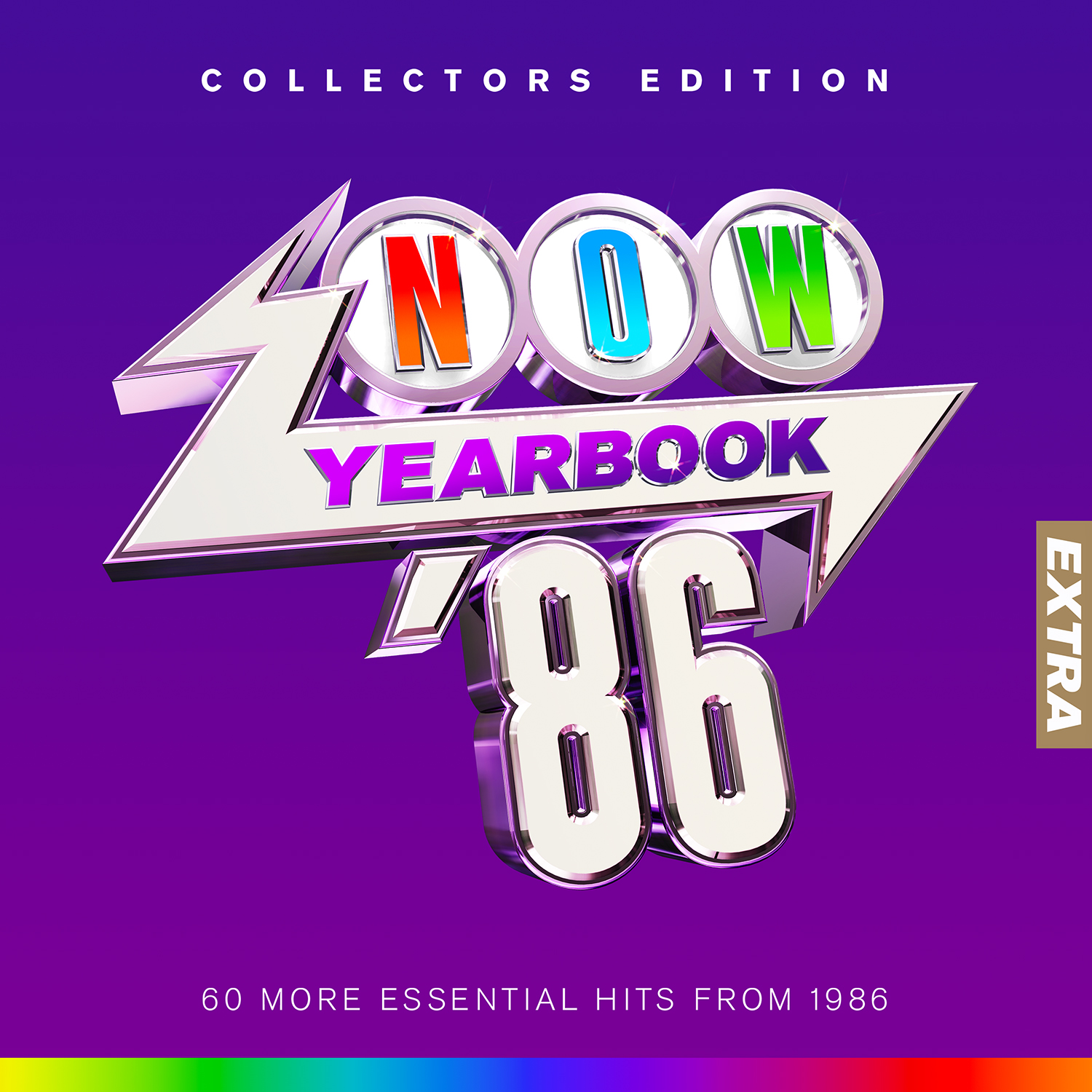 Now Yearbook '86 – Extra Various Artiists
/
CD 1

Queen – A Kind Of Magic
Eurythmics, Annie Lennox, Dave Stewart – When Tomorrow Comes
The Bangles – Walk Like An Egyptian
a-ha – Hunting High And Low
Sting – Russians
Bryan Ferry – Is Your Love Strong Enough?
Sade – Never As Good As The First Time
Anita Baker – Sweet Love
Patti LaBelle – Oh, People
Tina Turner – Two People
Jaki Graham – Step Right Up
Haywoode – Roses
Five Star – System Addict
Orchestral Manoeuvres In The Dark – If You Leave
The Style Council – Have You Ever Had It Blue
Suzanne Vega & Joe Jackson – Left Of Center (From "Pretty In Pink" Soundtrack)
Paul Simon – Graceland
Stan Ridgway – Camouflage
Paul Young – Wonderland

CD 2

Bon Jovi – You Give Love A Bad Name
Kenny Loggins – Danger Zone
Pat Benatar – Sex As A Weapon
Robert Palmer – I Didn't Mean To Turn You On
Spandau Ballet – Fight for Ourselves
Simple Minds – Sanctify Yourself
Hipsway – The Honeythief
Julian Cope – World Shut Your Mouth
Nick Heyward – Over The Weekend
It Bites – Calling All The Heroes
Mr. Mister – Kyrie
Cutting Crew – (I Just) Died In Your Arms
ZZ Top – Rough Boy
Cock Robin – The Promise You Made
Modern Talking – Brother Louie
Samantha Fox – Do Ya Do Ya (Wanna Please Me)
Jennifer Rush – Ring Of Ice
Elton John – Heartache All Over The World
Peter Cetera – Glory Of Love
Bruce Hornsby & The Range – The Way It Is

CD 3

The Housemartins – Happy Hour
The Smiths – Ask
New Order – Shellshock
Frankie Goes To Hollywood – Warriors Of The Wasteland
Sigue Sigue Sputnik – 21st Century Boy
Dead Or Alive – Brand New Lover
Falco – Vienna Calling
Culture Club – God Thank You Woman
Latin Quarter – Radio Africa
Grace Jones – Pull Up To The Bumper
Sly Fox – Let's Go All The Way
James Brown – Living In America
Jellybean – Sidewalk Talk
Cherrelle & Alexander O'Neal – Saturday Love
The S.O.S Band – The Finest
Oran "Juice" Jones – The Rain
Gregory Abbott – Shake You Down
Atlantic Starr – Secret Lovers
Billy Ocean – There'll Be Sad Songs (To Make You Cry)
Freddie Jackson – Rock Me Tonight (For Old Times Sake)
Marvin Gaye – I Heard It Through The Grapevine