 News
OMD / Architecture & Morality: The Singles
18-track CD with rarities or triple-coloured vinyl package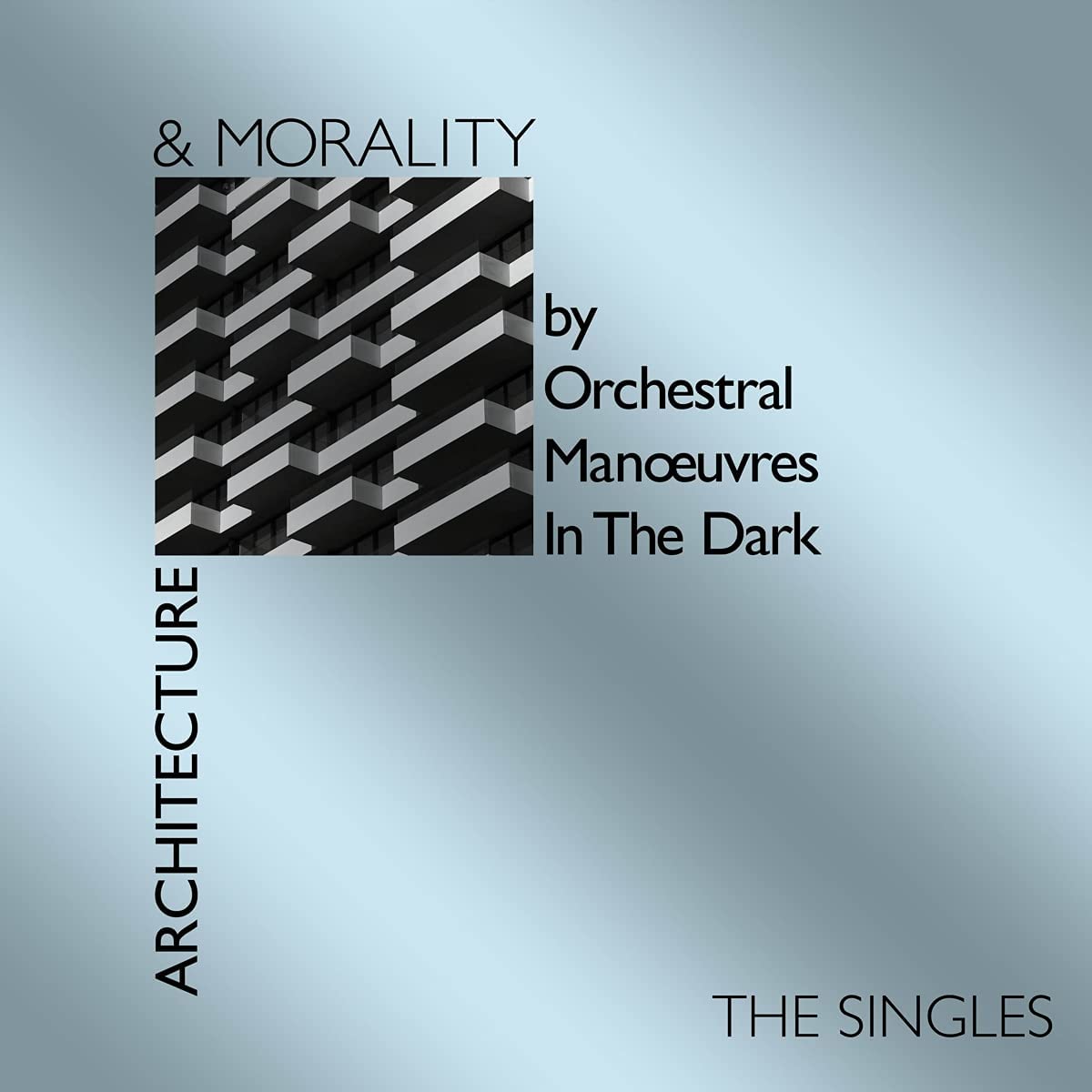 To mark the records's 40th anniversary, Orchestral Manoeuvres In The Dark will release the three singles from 1981's Architecture & Morality together on one album, along with associated tracks: unreleased demos, studio sessions and live performances.
'Souvenir', 'Joan Of Arc' and 'Maid Of Orleans' are the brilliant, international hit singles from the album but they are joined by 15 other tracks including the demo of 'Souvenir', the rough mix of 'Choir Song', 'Motion & Heart (Live at Drury Lane, 1981)', a rough mix of 'Joan Of Arc', the 'Georgia Demo' of 'New Song', the demo of 'Maid Of Orleans' and more!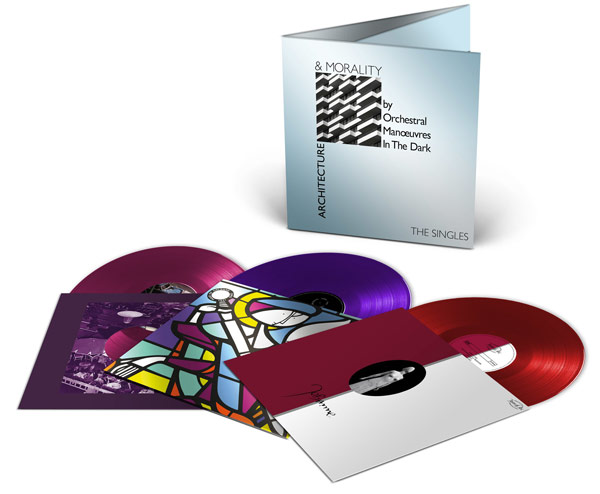 These 18-tracks are available on one CD called Architecture & Morality: The Singles but they are also being issued as a special anniversary 3×12-inch package in a six-panel, embossed, silver-board gatefold sleeve. The vinyl also comes with a download code.
The singles are pressed on magenta, purple and red vinyl. While the 18-track CD is pre-orderable in most places, the vinyl is slightly different. It is widely available via most channels except in the UK where it appears to be exclusive to the Sound of Vinyl and recordstore.co.uk.
Architecture & Morality: The Singles is released on 15 October 2021.
Compare prices and pre-order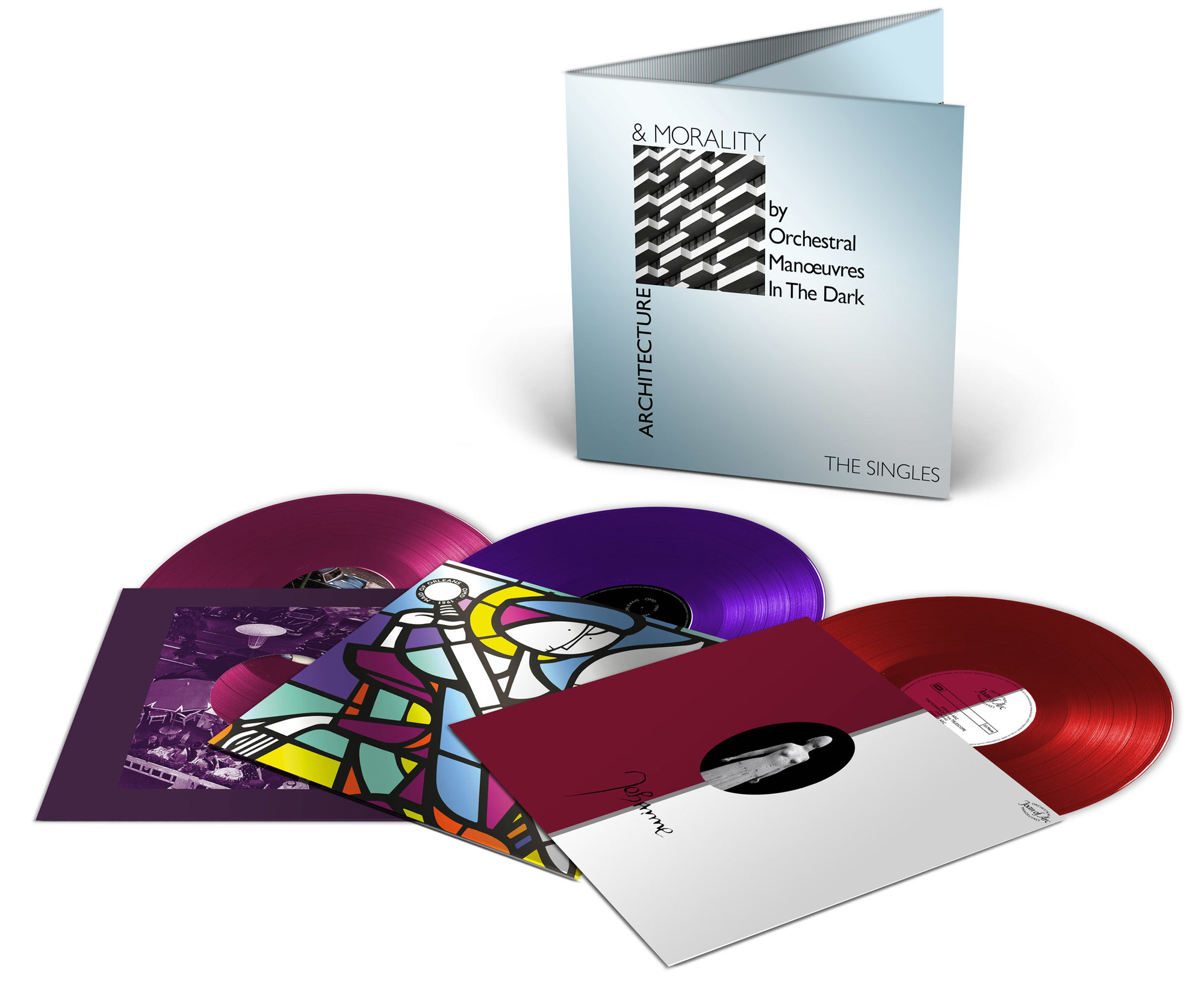 OMD (Orchestral Manoeuvres in the Dark)
Architecture and Morality - The Singles 3 x 12-inch singles
Compare prices and pre-order
Orchestral Manoeuvres in the Dark
Architecture and Morality - CD version
Tracklisting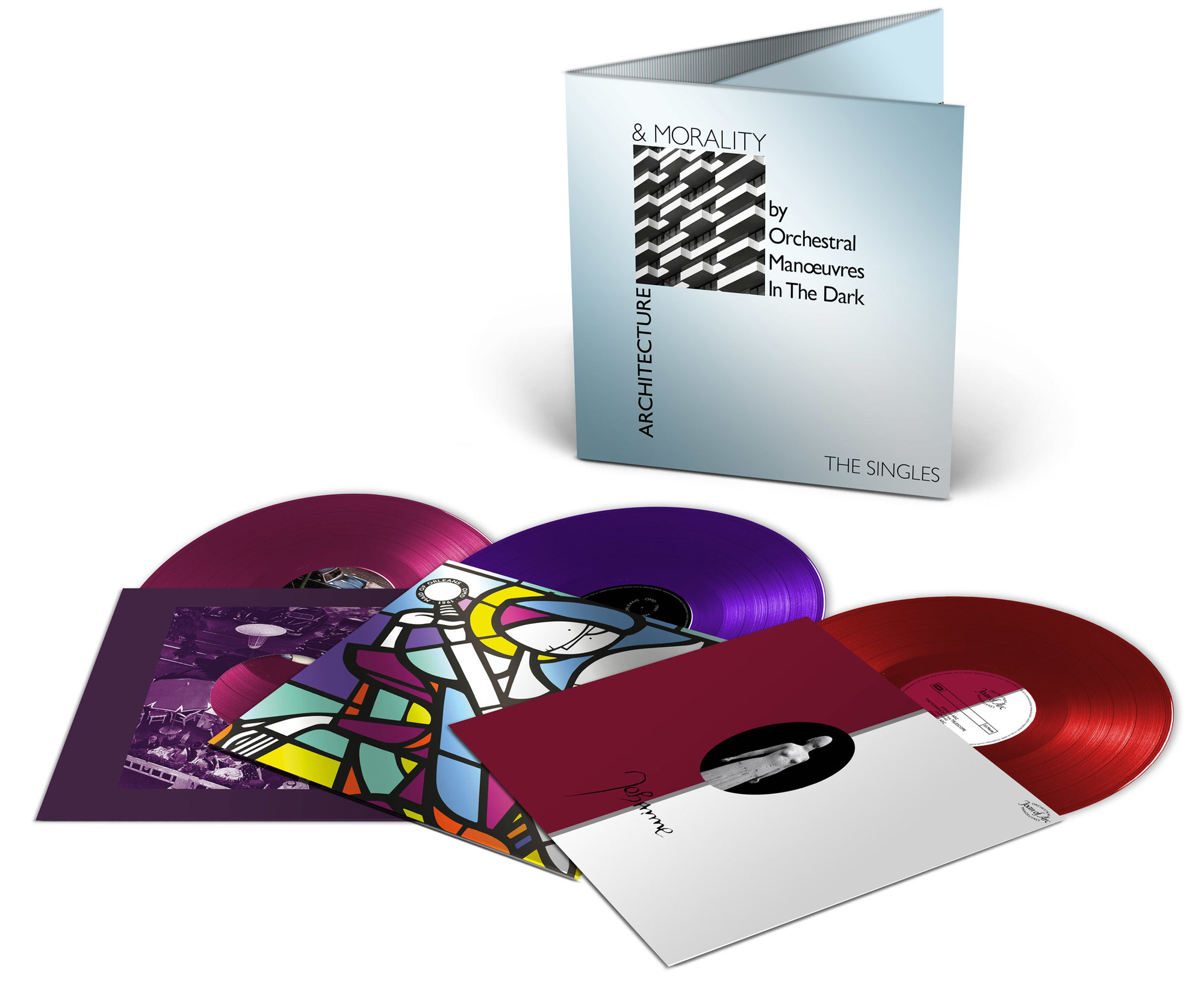 Architecture & Morality: The Singles OMD
/
3 x 12″ coloured vinyl
Souvenir: 12″ single:

Souvenir
Motion & Heart (Amazon Version)
Sacred Heart
Souvenir (Demo)
Choir Song (Rough Mix)
Motion & Heart (Live at Drury Lane, 1981)

Joan of Arc: 12″ Single

Joan Of Arc
The Romance Of The Telescope (Unfinished)
Joan Of Arc (Live at Drury Lane, 1981)
Joan Of Arc (Rough Mix)
New Song (

Georgia Demo

)
She's Leaving (Demo)

Maid of New Orleans: 12″ Single

Maid of

Orleans

 (The Waltz Joan of Arc)
Navigation
Sealand (Demo)
Submarines
Maid of 

Orleans

(Demo)
Joan Of Arc (Maid of 

Orleans

) (Live at Drury Lane, 1981)
Tracklisting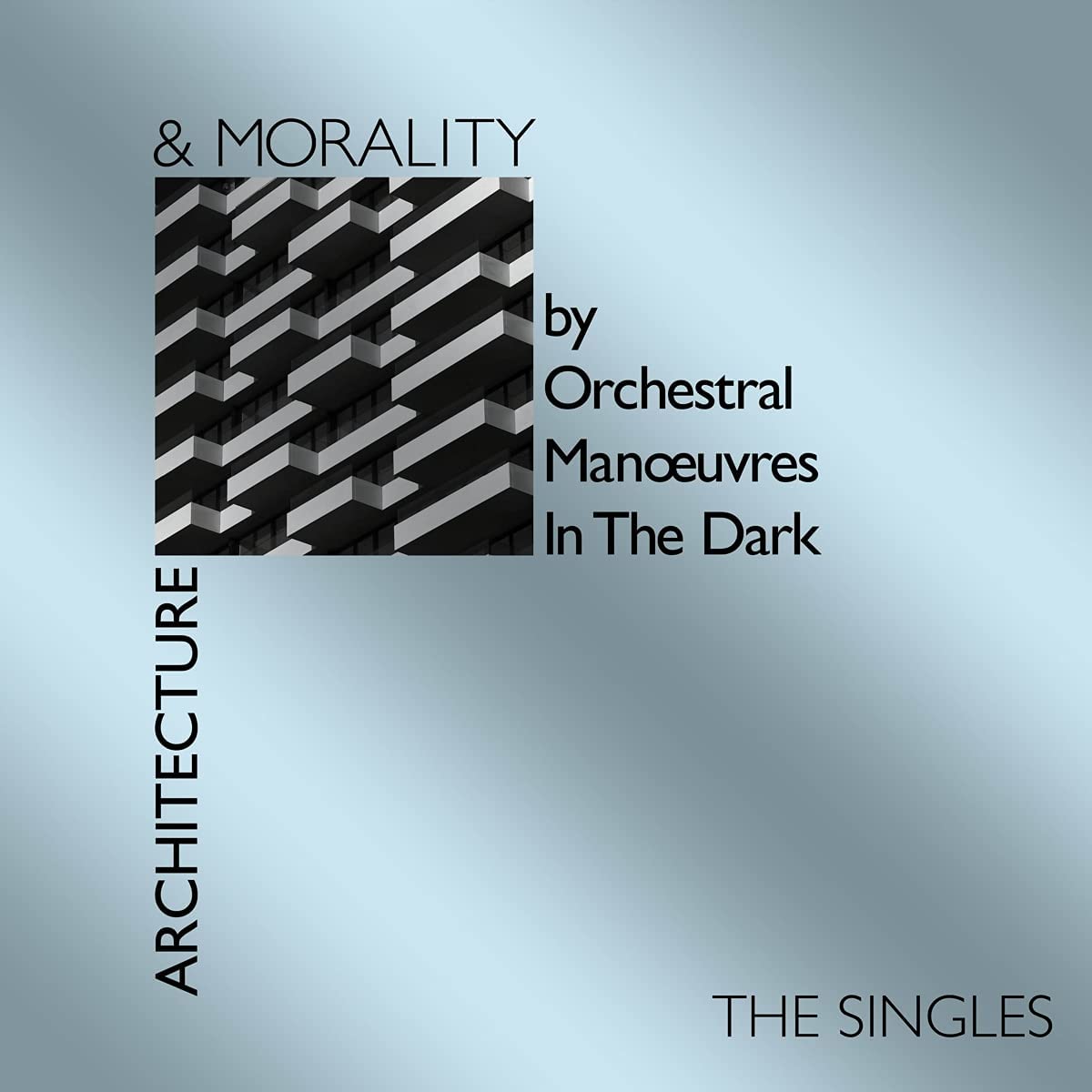 Architecture & Morality: The Singles OMD
/
CD edition
Souvenir
Motion & Heart (Amazon Version)
Sacred Heart
Souvenir (Demo)
Choir Song (Rough Mix)
Motion & Heart (Live at Drury Lane, 1981)
Joan Of Arc
The Romance Of The Telescope (Unfinished)
Joan Of Arc (Live at Drury Lane, 1981)
Joan Of Arc (Rough Mix)
New Song (Georgia Demo)
She's Leaving (Demo)
Maid of Orleans (The Waltz Joan of Arc)
Navigation
Sealand (Demo)
Submarines
Maid of Orleans (Demo)
Joan Of Arc (Maid of Orleans) (Live at Drury Lane, 1981)