 News
Phil Collins / Face Value pic disc
Anniversary picture disc • Rhino persist with the 'wrong' cover art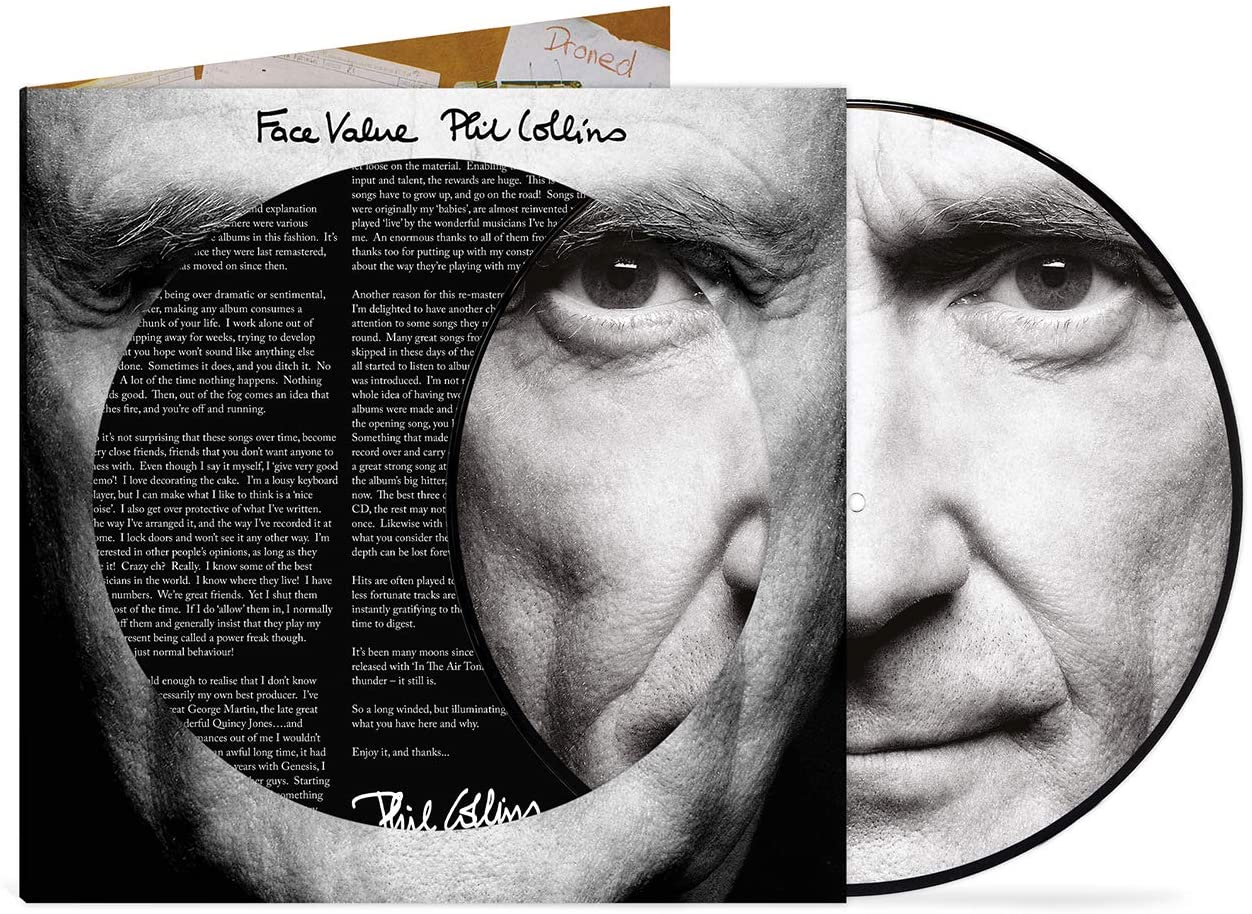 In February next year, Rhino will issue a special 40th anniversary vinyl picture disc of Phil Collins' debut solo album Face Value.

Released in 1981 (shortly after Collins' 30th birthday) Face Value was a massive success thanks to mega-singles like 'In The Air Tonight' and 'I Missed Again'.
This limited edition picture disc features the 2016 remastering and comes in a die cut gatefold sleeve.
As with last year's No Jacket Required orange vinyl, you will note that Collins and Rhino continue to use the 'Take A Look At Me Now' updated cover shots which, while cute for that specific reissue campaign, but makes no sense at all going forward. There is no nostalgia factor if you don't use the original artwork, and they are underestimating how important that is.
The Face Value picture disc is released on 12 February 2021
Compare prices and pre-order
Phil Collins
Face Value vinyl picture disc
Side A
In The Air Tonight
This Must Be Love
Behind The Lines
The Roof Is Leaking
Droned
Hand In Hand
Side B
I Missed Again
You Know What I Mean
Thunder And Lightning
I'm Not Moving
If Leaving Me Is Easy
Tomorrow Never Knows