 News
Pink Floyd / Pulse concert film 'restored & re-edited' on blu-ray
Another blinking reissue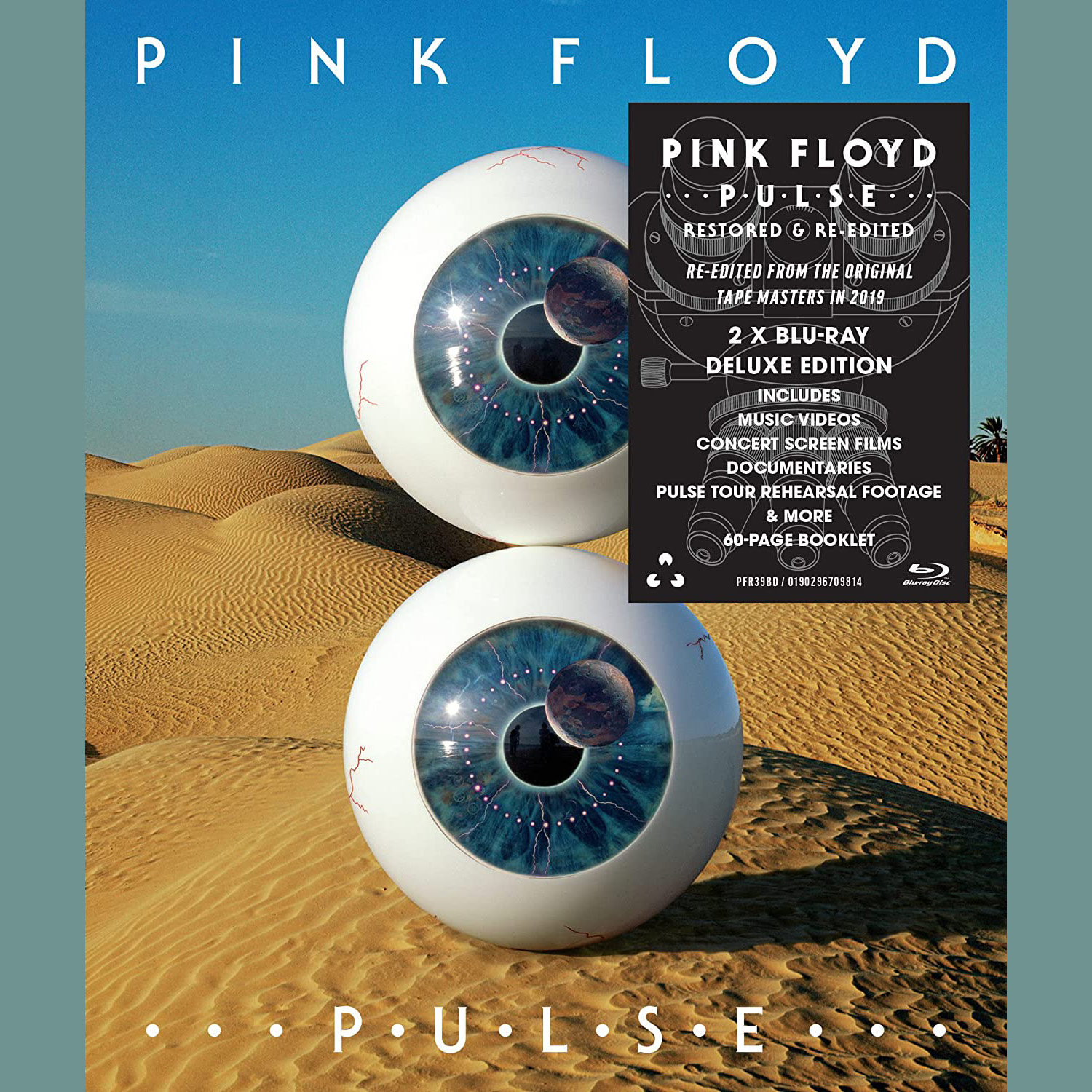 The 'restored & re-edited' concert film of Pink Floyd's 1995 live album, Pulse, will be issued as a standalone blu-ray set for the first time early next year and comes in new packaging featuring the iconic pulsing light.
Filmed on 20 October 1994 at Earls Court in London, the concert film was directed by David Mallet and was re-edited by Aubrey Powell/Hipgnosis from the original tape masters especially for The Later Years release in 2019. Pulse is notable for featuring the whole live performance of The Dark Side Of The Moon – the only full live filmed recording of the album.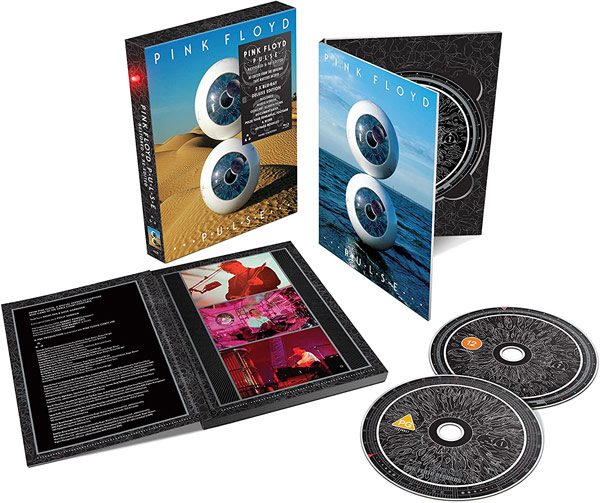 There will be two editions of this reissue a double blu-ray deluxe set and a two-DVD set. Both include a bonus disc of music videos, tour screen films, documentaries, Pulse tour rehearsal footage and additional material. A 60-page booklet is included.
Pulse is reissued on 18 February 2022, via
Compare prices and pre-order
Pink Floyd
Pulse 2 x blu-ray deluxe set
Compare prices and pre-order
Pink Floyd
Pulse 2 x DVD deluxe set
Track listing
DISC 1 THE CONCERT FILM
BLU-RAY: STEREO PCM 48/24, 5.1 dts MASTER AUDIO 96/24
DVD: Stereo PCM 48/16, 5.1 dts MASTER AUDIO 48/16

David Gilmour Guitars, Vocals
Nick Mason Drums
Richard Wright Keyboards, Vocals

Sam Brown Backing Vocals
Jon Carin Keyboards, Vocals
Claudia Fontaine Backing Vocals
Durga McBroom Backing Vocals
Dick Parry Saxophones
Guy Pratt Bass Guitars, Vocals
Tim Renwick Guitars, Vocals
Gary Wallis Percussion

Tracklisting:

1. SHINE ON YOU CRAZY DIAMOND, PARTS 1-5,7
2. LEARNING TO FLY
3. HIGH HOPES
4. TAKE IT BACK
5. COMING BACK TO LIFE
6. SORROW
7. KEEP TALKING
8. ANOTHER BRICK IN THE WALL, PART 2
9. ONE OF THESE DAYS
THE DARK SIDE OF THE MOON
10. SPEAK TO ME
11. BREATHE (IN THE AIR)
12. ON THE RUN
13. TIME
14. THE GREAT GIG IN THE SKY
15. MONEY
16. US AND THEM
17. ANY COLOUR YOU LIKE
18. BRAIN DAMAGE
19. ECLIPSE
ENCORES
20. WISH YOU WERE HERE
21. COMFORTABLY NUMB
22. RUN LIKE HELL

DISC 2 MUSIC VIDEOS, TOUR SCREEN FILMS, DOCUMENTARIES & ADDITIONAL MATERIAL
all in STEREO ONLY

MUSIC VIDEOS (BD 48/24, DVD 48/16)
TAKE IT BACK 1994
HIGH HOPES 1994
MAROONED 2014
PULSE TOUR REHEARSAL 1994 (BD 96/24, DVD 48/16)
A GREAT DAY FOR FREEDOM VERSION 1
A GREAT DAY FOR FREEDOM VERSION 2
LOST FOR WORDS
CONCERT SCREEN FILMS 1994 (BD 96/24, DVD 48/16)
SHINE ON YOU CRAZY DIAMOND PARTS 1-4,7
SPEAK TO ME
TIME
THE GREAT GIG IN THE SKY
MONEY
US AND THEM (BLACK & WHITE)
US AND THEM (COLOUR)
BRAIN DAMAGE + ECLIPSE North American Dates
BRAIN DAMAGE + ECLIPSE European Dates
BRAIN DAMAGE Earls Court, London Dates
DOCUMENTARIES & ADDITIONAL MATERIAL (BD 48/24, DVD 48/16)
THE DIVISION BELL ALBUM COVER PHOTOGRAPHY (Ely, Cambridgeshire, UK) 1994
PULSE TV AD 1995
THE DIVISION BELL AIRSHIPS 1994
BEHIND THE SCENES Interviews with the Lead Technicians for the Division Bell Tour
ROCK & ROLL HALL OF FAME INDUCTION 1996 (BD 48/24, DVD 48/16)
WISH YOU WERE HERE with BILLY CORGAN
AUDIO-ONLY LIVE RECORDINGS (BD&DVD 96/24)
ONE OF THESE DAYS LIVE IN HANOVER 1994
ASTRONOMY DOMINE LIVE IN MIAM