 News
Pink Floyd: The Wall 5.1 coming to SACD says James Guthrie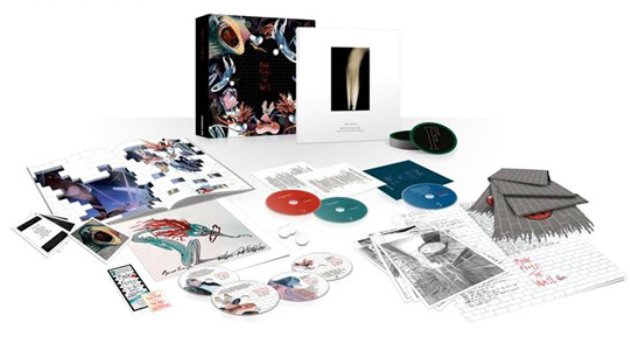 Pink Floyd engineer James Guthrie has confirmed that he will be mixing The Wall album in 5.1 Surround and that this mix will appear on SACD (Super Audio CD), although there is no release date planned as yet.

In an interview with Floyd fan-site Brain Damage, Guthrie acknowledges what most Floyd fans have already grudgingly come to terms with, and that is that EMI are unwilling to amend their Why Pink Floyd? campaign release schedule, to allow for the time-consuming mix to be carried out. This means that the forthcoming Immersion Box of The Wall (due Feb 2012) will not contain a surround mix of the album, unlike the Immersion Boxes of The Dark Side of the Moon and Wish You Were Here.
Guthrie also does not sit on the fence when it comes to his 5.1 surround mix of Wish You Were Here. He is quoted as saying "The SACD is absolutely the best way to hear the new 5.1 mix." The SACD is available from Acoustic Sounds and did not form part of the recent Immersion Box.
Interestingly, he also mentions that much of the extra content for the Immersion sets "were chosen by some of the band managers and EMI". He contrasts this to the Echoes project of 2001, in which all the tracks were selected by the band and himself.
Despite the lack of 5.1, The Wall Immersion Box still has two whole discs of unreleased demos, which probably means that many Pink Floyd fans will find it too hard to resist.
The Wall Immersion Box can be preordered here
 (US) and here
 (UK/Europe).