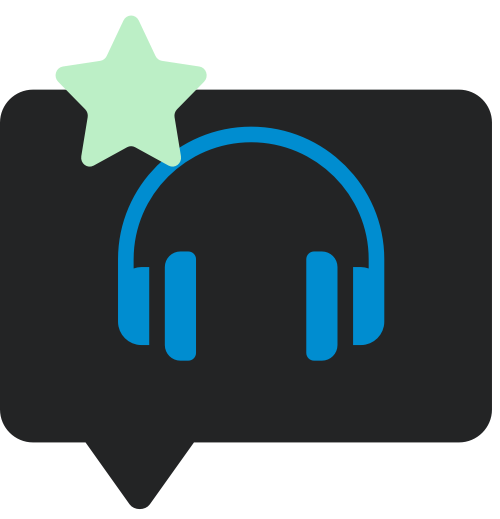 Reviews
Pink Floyd / Wish You Were Here / Immersion box / Review
You've made a global phenomenon. A multi-million selling album that has taken on a life of its own.
Money and Adulation. In Roger Waters' words "every rock 'n' roll band's dream".
You've toured constantly for years and are exhausted. You are at the top of the mountain and are struggling, mentally. With boredom, exhaustion and with the inevitable fact that at the top there is only one direction in which to travel.
This is the situation Pink Floyd faced when it came to following up The Dark Side of the Moon.
One option in this situation is to experiment with something so uncommercial that it will not bear comparison with what preceded it.
Pink Floyd tried this with the Household Objects project. An abortive attempt at recording tracks using bottles, rubber bands, and the like, during the winter of 1974.
After a few tracks Household Objects was put on the shelf (no pun intended) and when the band started recording again in January 1975, things were not working. Waters: "At the beginning of the Wish You Were Here recording sessions most of us didn't wish we were there at all, we wished we were somewhere else… the band wasn't together at all. We started recording and it got very laborious and tortured, and everyone seemed bored by the whole thing."
Raving and Drooling and You've Got To Be Crazy were two new songs, intended for Wish You Were Here, but they were abandoned and would later end up on the Animals album, reworked and retitled.
What the band did next was to reflect on the situation that they were in. After the everyman concerns of The Dark Side of the Moon, Wish You Were Here would be much more personal. Shine On You Crazy Diamond was Waters' ruminations on Floyd founder-member Syd Barrett, while Have A Cigar and Welcome to the Machine were bitingly cynical songs about the music business and life within a very successful rock 'n' roll band. The title track echoes the mournful nature of Shine On You Crazy Diamond and deals with alienation and absence.
The Immersion Box
Wish You Were Here is the second Immersion box set to be issued as part of the Why? Pink Floyd campaign. The box itself is virtually identical to the Dark Side of the Moon box in terms of the goodies inside. So expect a scarf, more marbles, collectors' cards, two booklets (one photos, one design and concepts), an art print (the 'diver' image), coasters and a few replica items. See full picture gallery here.
So, same design, same problem. Housing the 4 discs right at the bottom of the box is just plain stupid. I don't particularly want to transfer my discs to ugly old jewel cases, for easy access, but neither do I wish to be digging around in my Immersion box trying to get to the discs, like a man looking for a pair of socks in his bedroom drawer. And you still get the "floater" – in this case the blu-ray disc in the card sleeve moving around inside the box, not really sure where it's supposed to be. Yes, one of the main reasons to buy this box is not allowed to sit at the same table as it's CD and DVD cousins.
The intriguing Desert Man image adorns the front of the box and is gloss varnished – in the process Wish You Were Here adds yet another front cover to it's collection.
 CD Content
Disc one is the standard album remastered by James Guthrie and Joel Plante in 2011. The remastering sounds superb to these ears, and even when cracked up to quite high volume levels it was still listenable with no distortion and degradation of the sound.
Unlike the two additional CDs worth of extra material on offer in The Dark Side of the Moon Immersion box, the Wish You Were Here set offers only one bonus disc. We start with three live tracks…
Shine On You Crazy Diamond, Raving and Drooling and You've Got To Be Crazy were all performed at the same Wembley 1974 gig(s) from which the performance of The Dark Side of the Moon – featured on the previous Immersion box  – was taken. In other words a bit of slicing and dicing is going on, in much the same way that Paul McCartney has been dismembering his Live at Glasgow 1979 Wings gigs and dotting the tracks around his recent deluxe editions. I personally don't have too much problem with it in this instance, although logic would dictate that Raving and Drooling and You've Got To Be Crazy should have been 'saved' for an Animals Immersion or Experience edition since they are early versions of Sheep and Dogs respectively from that 1977 album. But this is the here and now, and since both tracks together account for 30 minutes of the running time of CD 2, their removal would have left things looking a little thin.
The live tracks, incidentally, sound thrilling, especially Shine On You Crazy Diamond, which hadn't even been recorded at this stage. Keyboards sound thicker, Waters' bass is more prominent and the ability of the band to play these extended tracks so well live, doesn't fail to impress. You will find yourself reaching for the dial to crank the volume up.
Wine Glasses is a final offering from the Household Objects experiment. A brief 2-minute mood piece, it was saved for Wish You Were Here because there is a clear bloodline between it and Shine On You Crazy Diamond (Part I).
Have A Cigar on the album features Roy Harper on lead vocals, because in Waters' own words "I find it hard to pitch…. he's a mate and we thought he could probably do a job on it".
False Modesty? Well you can find out, since a highlight of this bonus disc is version of this track with Roger Waters singing. It is also extended by over 2 minutes to 7:28 and fades out, unlike the album version which segues into Wish You Were Here. Being so used to the master version, Roger's phrasing does seem awkward and clunky in places and his point about pitching probably stands, since Roy Harper does a much better job of stretching words and sounds when required. Of course this version was never intended for release and that should be remembered when listening to it.
Disc 2 finishes with an further outtake, this time Wish You Were Here, featuring Stephane Grappelli adding a country fiddle twang to the track. An interesting texture, but the band probably made the right decision to leave it off the album. The mix is clearly different and sounds like some of the performances are different on this track. One advantage this version has over the album version is that is has a 'clean' intro without the radio buzz and static which features on the original.
This bonus disc is also available as part of the two disc experience edition, meaning that the immersion edition does not contain any unique CD content but it does offer a wealth surround sound audio options and videos across two DVDs and a Blu-ray disc.
Video Content and Surround Sound
Like The Dark Side of the Moon Immersion box, Wish You Were Here has all bases covered when it comes to surround sound options and formats. Disc 3 is a DVD with audio-only content and includes the previously unreleased 2009 5.1 Surround Mix (at both 448kbps and 640kbps), the 1975 Quad Mix (at both 448kbps and 640kbps) and an LPCM Stereo Mix. James Guthrie created the new surround mix, but interestingly, the Quad mix was created by Brian Humphries (assisted by Peter James) but is credited as being mastered by Peter Mew at Abbey Road Studios.
The second DVD in the box is Disc 4 and this contains the Concert Screen Films from 1975, which can be viewed while playing back either surround sound or stereo and a Storm Thorgerson Short Film (from 2000) which is stereo only.
Finally, as before, a Blu-ray disc features everything from the two DVDs, but with high-res 96KHz/24 bit audio for all the music (ie content of the first DVD) and 48KHz/24 bit for the Concert Screen Films audio.
The surround sound audio mixes sound as good as you might expect, but particularly in the middle section of the album with Welcome To The Machine, Have A Cigar and Wish You Were Here. Shine On You Crazy Diamond is the least impressive in 5.1 but that's probably more to do with the nature of the music. Welcome To The Machine seems made for surround with it's white noise, buzzers and synths moving around the room. It's immense.
Likewise, Have A Cigar is also great and switching from 2009 5.1 to 1975 Quad 4.0 during playback is quite revealing. Roy Harper is much lower in the mix in Quad and there is more of an even spread of sound around the four speakers, where James Guthrie's 5.1 has more emphasis on the front channels while bringing in the rears when needed. There is definitely much more clarity especially around the high-end on the modern mix (symbols for example) but I must admit I liked the Quad of this song very much.
Wish You Were Here is much better in the modern 5.1. The initial rhythm guitar chugs away on the rear right channel and then the lead comes in on the front two channels which works really well. The Quad mixes it differently and it's less effective.
The video content on the second DVD (disc 4) and the Blu-ray (disc 5) is a bit disappointing. It only adds up to 25 minutes in length for a start, which is not exactly cramming a DVD full of content and the first Concert Screen film of Shine On You Crazy Diamond (Part 1) is really just a load of still images montaged together and it's a little bit dull to be honest (ends with a big diamond, geddit?). Welcome to the Machine is much more like it with familiar and inventive Gerald Scarfe animations. Another Shine On You Crazy Diamond is similar and this runs for about 7 minutes.
The Storm Thorgerson Short Film is a bit of an oddity. It looks as if it was created and optimised for viewing on a computer back in 2000 when it was created, which is fine on a 15″ monitor, but on a 42″ Plasma TV I was looking at a small square in the middle with 65% of my screen unused! It's mainly animation with live action sequences filmed and then turned into animation (done in Flash according to the credits). Lots of familiar themes on show, such as the an man diving into some water which segues into the 'diver' image. Slightly disconcertingly all this runs to a soundtrack that can only be described as a Pink Floyd Wish You Were Here Megamix. Very surprised the boys signed that off.
Summary
It's clear they were struggling for content when it came to this box. EMI have priced this set identically to The Dark Side of the Moon Immersion box even though that set contained a CD more and had significantly more video content. If you own a Blu-ray player you could be forgiven for wondering why a £35 2CD+Blu-ray option in a fat digi-pack wasn't on offer. EMI probably feel that two high res surround mixes, a high res stereo mix, the video footage, and the 2 CDs are worth more than £35, and they might have a point. But 2CD+DVD deluxe editions of albums regularly sell online for £10.99 and this is the problem. The value of music has been eroded. What people are prepared to pay in dollars and cents, pounds, shillings, and pence (to quote Mr Waters..) has dropped dramatically over the years.
This explains the creation of Super Deluxe Boxes because it becomes about more than just the music.
In the end this box only comes recommended if you enjoy listening to music in surround sound. If you do then you're in heaven with the DVD and the Blu-ray. But if that is of no interest, the 2CD Experience Edition is the one to plump for because it contains the same CDs as reside in this box set. You will miss out on the goodies in the box, but only the booklets are of any consequence.
A final twist is that Wish You Were Here is also being released as a surround sound SACD through audiophile specialist Acoustic Sounds. So for those with the right kit, the SACD and Experience Edition combined is a decent (and cheaper) alternative to the Immersion box.
 Verdict
For: Amazing high-res audio, Surround Sound, great remastering.
Against: Expensive, not enough bonus audio / video.
Rating: 7/10