 News
Pre-order Simply Red's new album 'Blue Eyed Soul' as a signed CD edition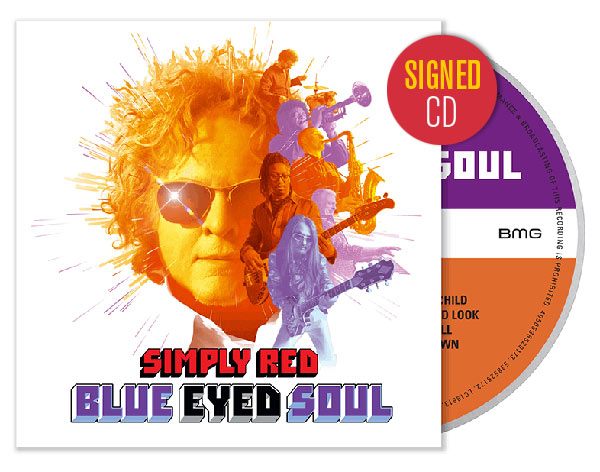 Simply Red's newly announced studio album, Blue Eyed Soul, is now available to pre-order as a SIGNED CD edition via Amazon UK.

The album was unveiled last week and while the official store does have vinyl with a signed print (and various bundles) there is no signed CD available via that channel. So for CD fans, who want something a little bit collectible, this appears to be a bit of a no-brainer, particularly at the zero premium price of just £9.99!
For clarity, this signed CD edition is the standard CD and not the two-disc deluxe which offers five bonus tracks. Blue Eyed Soul is released on 8 November 2019.
1. Thinking of You
2. Sweet Child
3. Complete Love
4. Take a Good Look
5. Ring That Bell
6. BadBootz
7. Don't Do Down
8. Riding on a Train
9. Chula
10. Tonight