 News
Pretenders / Hate For Sale
New album produced by Stephen Street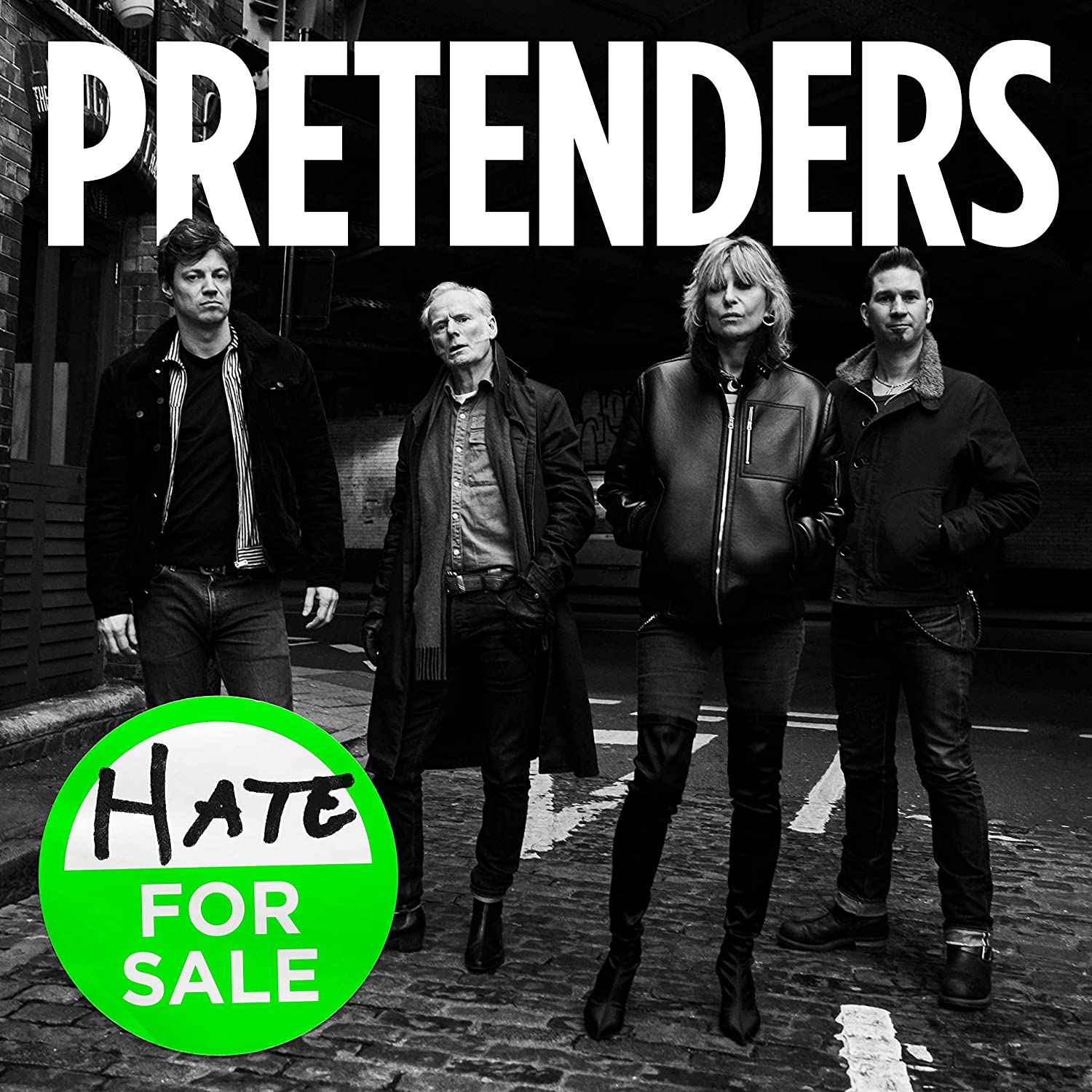 The Pretenders will release a new album, Hate For Sale, in May.

Their 11th studio album is produced by Stephen Street and sees Chrissie Hynde forge a songwriting partnership with guitarist James Walbourne, who with Kami Thompson (daugther of Richard and Linda Thompson) formed the band The Rails.

James has been guitarist for the Pretenders for a while and Chrissie Hynde had this to say about writing with him for the first time: "I wanted to write with him since day one. James is especially sought after and has recorded with Jerry Lee Lewis, Dave Gahan, and The Rails, to name but a few. We always planned on writing while on the road, but as anyone in a band will tell you, being on tour is a procrastinator's dream come true".



The Buzz from the new record embraces that classic Pretenders sound and is very promising. Hate For Sale is being released on CD and black vinyl and there are no box sets, deluxe editions or coloured vinyl (or similar). However there are bundles, T-shirts and posters at the official Pretenders store.

Hate For Sale will be released on 17 July 2020 (was  1 May).


Compare prices and pre-order
Pretenders
Hate For Sale - CD edition
Compare prices and pre-order
Pretenders
Hate For Sale - vinyl LP
Hate For Sale
CD edition
1. Hate for Sale
2. The Buzz
3. Lightning Man
4. Turf Accountant Daddy
5. You Can't Hurt a Fool
6. I Didn't Know When to Stop
7. Maybe Love Is in NYC
8. Junkie Walk
9. Didn't Want to Be This Lonely
10. Crying in Public
Hate For Sale
vinyl LP
Side 1
1. Hate for Sale
2. The Buzz
3. Lightning Man
4. Turf Accountant Daddy
5. You Can't Hurt a Fool
Side 2
1. I Didn't Know When to Stop
2. Maybe Love Is in NYC
3. Junkie Walk
4. Didn't Want to Be This Lonely
5. Crying in Public