 News
Prince / Originals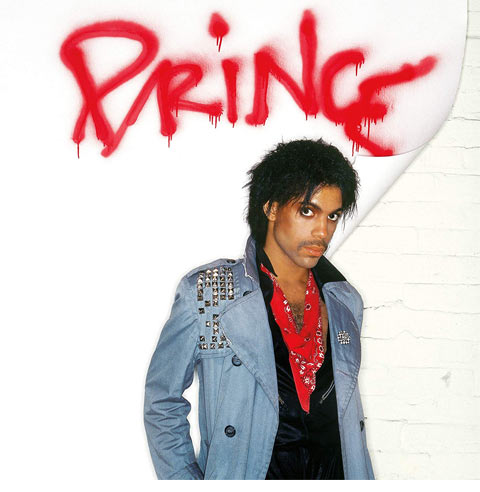 Prince's original demos of songs he wrote for others, officially released
The Prince Estate have announced the release of a new Prince album, Originals.

The fifteen-track album features 14 previously unreleased recordings that explores the behind-the-scenes role Prince played in other artist's careers. Basically, it's his versions of the hits he penned for other turns. The tracks were selected collaboratively by Troy Carter, on behalf of The Prince Estate, and JAY-Z.
Originals mostly hails from his mid-eighties imperial phase when he seemingly gave up on sleep to fire off songs for his proteges such as The Time, Sheila E, Jill Jones, Vanity 6 and Mazarati.
Among the better-known tunes are his demos of 'Manic Monday' (which he gave to The Bangles under the pseudonym Christopher); Sheila E's 'The Glamorous Life', Martika's 'Love… Thy Will Be Done' and The Family's 'Nothing Compares 2 U'.
Occasionally, Prince's original demo recordings would be used as master takes on their albums, with only minor alterations to the instrumentation and a replacement of the vocal tracks. Other times, artists would rely on his demos to guide them through their own recording process, with Prince's initial take informing their final version of his song.
Warner Bros. Records will release Originals physically as a deluxe 2LP purple vinyl + CD edition, a standard 2LP black vinyl and on CD.
Originals is released 21 June 2019.
Compare prices and pre-order
Prince
Originals - 2LP purple vinyl+CD deluxe
Compare prices and pre-order
Prince
originals - 2LP black vinyl
Compare prices and pre-order
Prince
originals - CD edition
First Released by (Artist: Album – year) followed by the year of Prince's recording included on Originals
1. Sex Shooter Apollonia 6: Apollonia 6 – 1984 / 1983
2. Jungle Love The Time: Ice Cream Castle – 1984 / 1983
3. Manic Monday The Bangles: Different Light – 1985 / 1984
4. Noon Rendezvous Sheila E.: The Glamorous Life – 1984 / 1984
5. Make-Up Vanity 6: Vanity 6 – 1982 / 1981
6. 100 MPH Mazarati: Mazarati – 1986 / 1984
7. You're My Love Kenny Rogers: They Don't Make Them Like They Used To – 1986 / 1982
8. Holly Rock Sheila E.: Krush Groove (OST) – 1985 / 1985
9. Baby, You're a Trip Jill Jones: Jill Jones – 1987 / 1982
10. The Glamorous Life Sheila E.: The Glamorous Life – 1984 / 1983
11. Gigolos Get Lonely Too The Time: What Time Is It? – 1982 / 1982
12. Love… Thy Will Be Done Martika: Martika's Kitchen – 1991 / 1991
13. Dear Michaelangelo Sheila E.: Romance 1600 – 1985 / 1985
14. Wouldn't You Love to Love Me? Taja Sevelle: Taja Sevelle – 1987 / 1981
15. Nothing Compares 2 U The Family: The Family – 1985 / 1984