 News
Rolling Stone magazine in Germany offers exclusive Neil Young 7″ single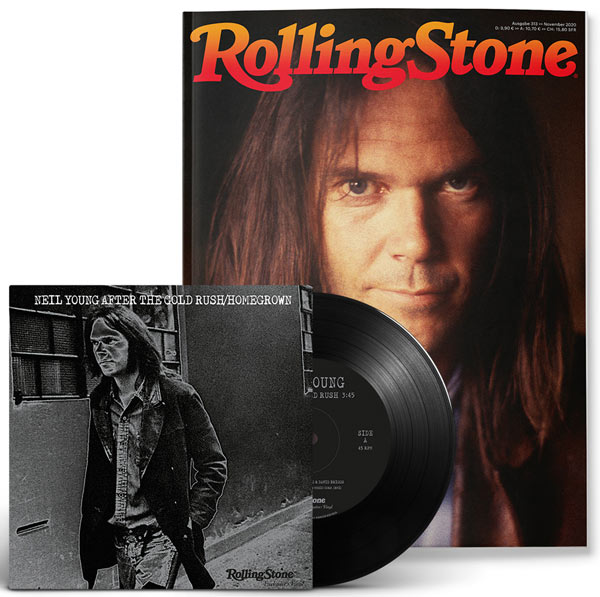 Two classic Neil Young tracks on exclusive vinyl single
The new issue of Rolling Stone magazine in Germany comes with an exclusive Neil Young seven-inch single.

The publication (which is in German, obviously) will come with a cover-mounted vinyl single which features the classic 'After The Goldrush' on the A-side and on the B-side 'Homegrown', from the Homegrown album (that was finally issued in June).
Subscribers get the special text-free version of the cover (at the top of this post) and so does anyone who orders this directly online.
This new issue of the magazine comes out on 29 October 2020.
After The Goldrush
Homegrown