 News
Rolling Stones / Voodoo Lounge Uncut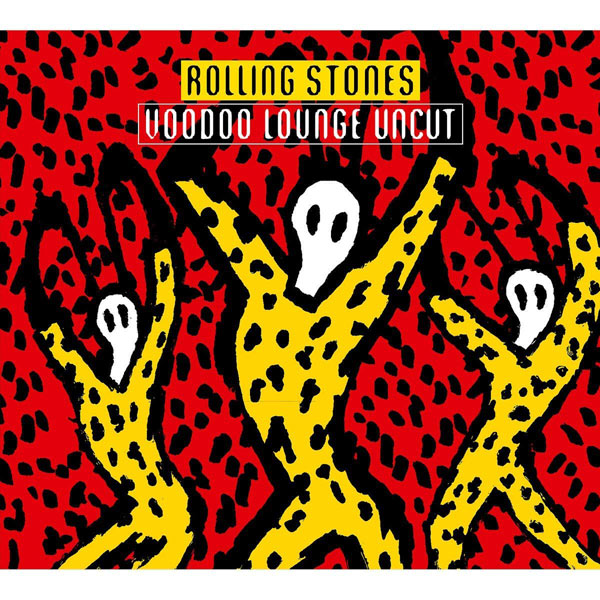 The Rolling Stones are next month issuing Voodoo Lounge Uncut, the full unedited live performance from Nov 1994, previously issued in truncated form in the 1990s.

The show was filmed by David Mallet on 25 November 1994 at Miami's Joe Robbie Stadium, as the band were four months into their Voodoo Lounge world tour. This new version features 10 performances omitted from its previous release and the full show is now presented in its original running order. Additionally, all visual formats feature five tracks from an earlier date on the Voodoo Lounge Tour that weren't performed in Miami – in an attempt to make this a definitive record of The Rolling Stones mid-1990s tour.
This is being released by Eagle Rock, so there's the usual wide array of formats including 2CD+blu-ray, 2CD+DVD, 3LP vinyl and standalone blu-ray and DVD.
Voodoo Lounge Uncut will be released on 16 November 2018. For some reason most of the formats are unavailable via Amazon UK right now.
Voodoo Lounge Uncut 2CD+DVD
CD 1
1. Whoopi Goldberg Intro
2. Not Fade Away
3. Tumbling Dice
4. You Got Me Rocking
5. Rocks Off
6. Sparks Will Fly
7. Live With Me
8. (I Can't Get No) Satisfaction
9. Beast Of Burden
10. Angie
11. Dead Flowers
12. Sweet Virginia
13. Doo Doo Doo Doo Doo (Heartbreaker)
14. It's All Over Now
15. Stop Breakin' Down Blues
16. Who Do You Love?
CD 2
1. I Go Wild
2. Miss You
3. Honky Tonk Women
4. Before They Make Me Run
5. The Worst
6. Sympathy For The Devil
7. Monkey Man
8. Street Fighting Man
9. Start Me Up
10. It's Only Rock'n'Roll (But I Like It)
11. Brown Sugar
12. Jumpin' Jack Flash
[Blu-Ray]
1. Whoopi Goldberg Intro
2. Not Fade Away
3. Tumbling Dice
4. You Got Me Rocking
5. Rocks Off
6. Sparks Will Fly
7. Live With Me
8. (I Can't Get No) Satisfaction
9. Beast Of Burden
10. Angie
11. Dead Flowers
12. Sweet Virginia
13. Doo Doo Doo Doo Doo (Heartbreaker)
14. It's All Over Now
15. Stop Breakin' Down Blues
16. Who Do You Love?
17. I Go Wild 18. Miss You
19. Honky Tonk Women
20. Before They Make Me Run
21. The Worst
22. Sympathy For The Devil
23. Monkey Man
24. Street Fighting Man
25. Start Me Up
26. It's Only Rock'n'Roll (But I Like It)
27. Brown Sugar
28. Jumpin' Jack Flash
BONUS PERFORMANCES FROM GIANTS STADIUM, NEW JERSEY:
1. Shattered
2. Out Of Tears
3. All Down The Line
4. I Can't Get Next To You
5. Happy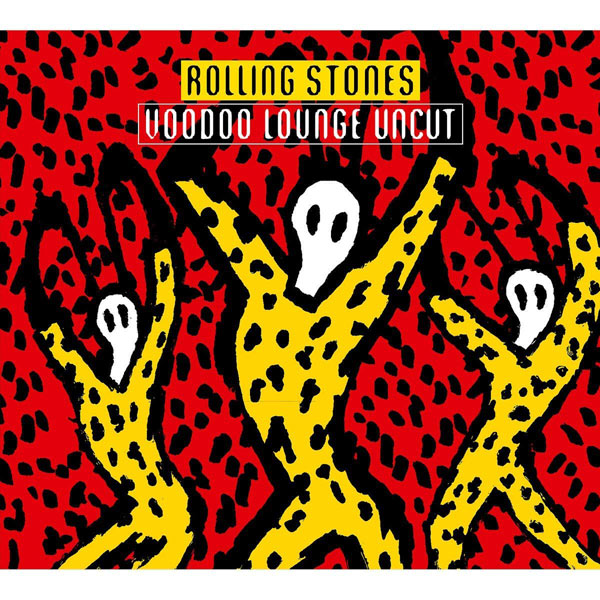 Voodoo Lounge Uncut 3LP vinyl
LP 1
1. Whoopi Goldberg Intro
2. Not Fade Away
3. Tumbling Dice
4. You Got Me Rocking
5. Rocks Off
6. Sparks Will Fly
7. Live With Me
8. (I Can't Get No) Satisfaction
9. Beast Of Burden
10. Angie
11. Dead Flowers
LP 2
1. Sweet Virginia
2. Doo Doo Doo Doo Doo (Heartbreaker)
3. It's All Over Now
4. Stop Breakin' Down Blues
5. Who Do You Love?
6. I Go Wild
7. Miss You
8. Honky Tonk Women
LP 3
1. Before They Make Me Run
2. The Worst
3. Sympathy For The Devil
4. Monkey Man
5. Street Fighting Man
6. Start Me Up
7. It's Only Rock'n'Roll (But I Like It)
8. Brown Sugar
9. Jumpin' Jack Flash