 News
SDE's Paul McCartney 'Flowers in the Dirt' interview booklet re-available
Acclaimed series of interviews brought together in a printed edition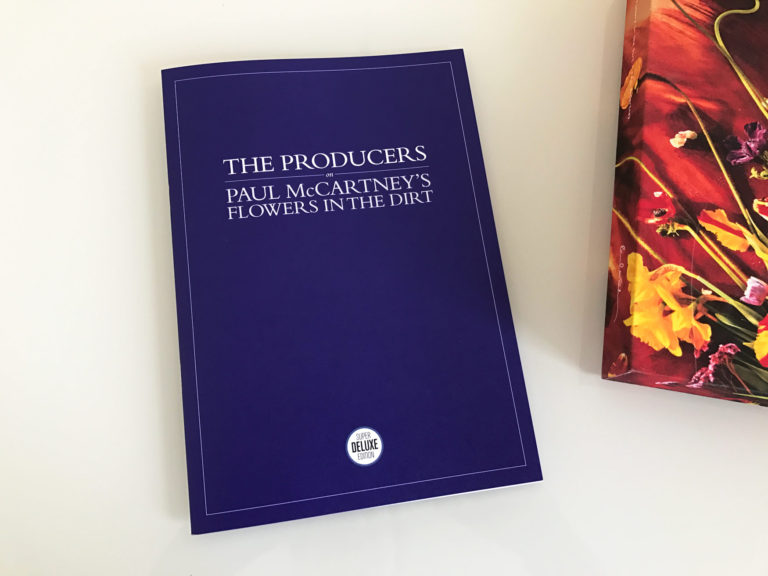 To mark the 30th anniversary of the album, SDE is making available again the acclaimed interview booklet that features the producers of Paul McCartney's Flowers in the Dirt talking candidly about working with the ex-Beatle and the making of the album.

The Flowers in the Dirt album was released almost 30 years ago to the day –  5 June 1989, to be exact – and between them producers Trevor Horn, Stephen Lipson, Mitchell Froom and Chris Hughes worked on nine of the 13 songs that were issued on the CD and cassette version of the album (the vinyl was a 12-track album).


Originally published on SDE, in the interview the producers discuss, in detail, how they got the job and the nitty-gritty of working with the superstar, in the studio, on songs like 'My Brave Face', 'Figure of Eight', 'Motor of Love' and 'That Day Is Done' and more. The printed version features the whole of the 9,000 word interview feature, along with 1200 extra words from Messrs Horn, Lipson and Hughes that are exclusive to this printed edition.

Originally there were only a few hundred of these available. This anniversary edition is another short, limited run and is distinguished by a glossy front cover (previously it had a matt finish) and as you can see below, it will slot into the Flowers in the Dirt deluxe set quite nicely.




These are available to pre-order ONLY via the SDE shop and will ship in a couple of weeks. Secure a copy by clicking on this link or simply using the button below.
<![CDATA[
/**/
]]>
Praise for this interview feature article by SDE readers:
"The interview is really fantastic… It is very informative and will go down as one of the greatest insights into Paul's working methods in his solo career."
"Invaluable document"
"Stupendous article"
"One of the best McCartney articles I've ever read. And I've read LOTS!"
"Fantastic work"
"Incredible work"
"So many good insights into Paul and his creative process in this, I'm going to have to reread it a few times"
"Fantastic article"
"Really amazing interviews"
"So great to read something this in-depth about one of Paul's albums"
"Wow. This was magnificent. Really. Fascinating. Well balanced. Really interesting deep dive on both the personal and professional level. I was sad when it ended."