 News
Status Quo / Spare Parts coloured vinyl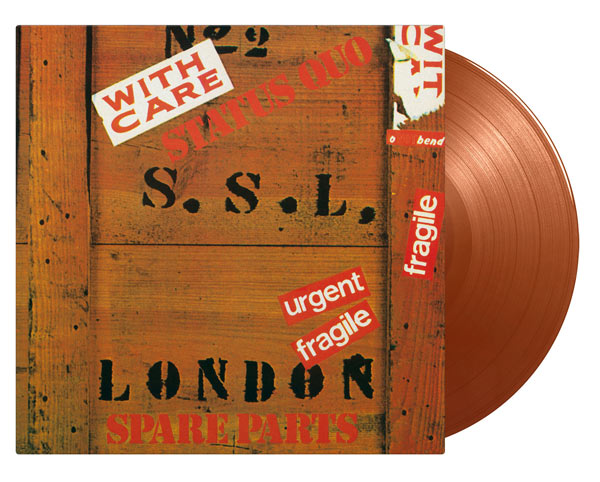 Last of the psychedelic albums reissued on vinyl
Status Quo's second album Spare Parts is being reissued as a limited 2LP coloured vinyl pressing which will feature both mono and stereo versions of the album.

The 1969 album was issued on Pye Records and featured the single 'Are You Growing Tired of My Love' which was a minor hit in the spring of the same year.
This reissue is limited to 2,000 units and is pressed on 2LP gold/orange mixed coloured vinyl. These are individually numbered.
Spare Parts is reissued on 9 October 2020 (was 2 October) via Music On Vinyl and can be pre-ordered from the SDE shop using this link or the button below.
SIDE A (MONO VERSION)
1. Face Without A Soul
2. You're Just What I Was Looking For Today
3. Are You Growing Tired Of My Love
4. Antique Angelique
5. So Ends Another Life
6. Poor Old Man
SIDE B (MONO VERSION)
1. Mr. Mind Detector
2. The Clown
3. Velvet Curtains
4. Little Miss Nothing
5. When I Awake
6. Nothing At All
SIDE C (STEREO VERSION)
1. Face Without A Soul
2. You're Just What I Was Looking For Today
3. Are You Growing Tired Of My Love
4. Antique Angelique
5. So Ends Another Life
6. Poor Old Man
SIDE D (STEREO VERSION)
1. Mr. Mind Detector
2. The Clown
3. Velvet Curtains
4. Little Miss Nothing
5. When I Awake
6. Nothing At All