 News
Stewart Copeland / The Police Deranged for Orchestra
Orchestral 'dearangements'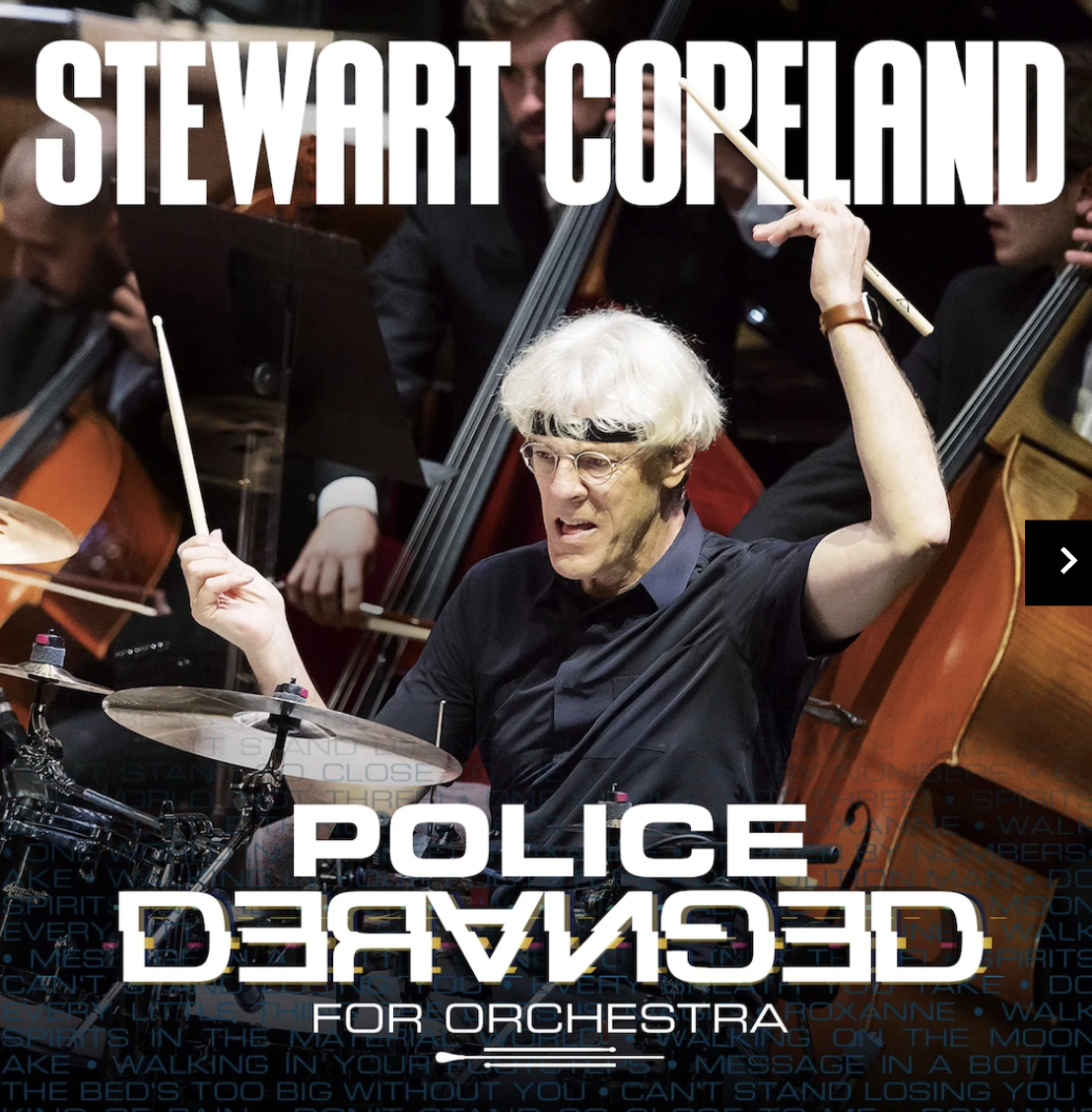 Stewart Copeland, founder of The Police concentrated on creative pursuits in concert and film music in his post-Police career and in 2021 created a new project, Stewart Copeland: The Police Deranged for Orchestra.
This focuses on the rise of his career featuring The Police's biggest hits arranged for full symphony orchestra along with hand-picked highlights from Copeland's own compositions. The project has toured across Northern America and Europe throughout 2021 – 2022 and will continue in 2023/24 in a new format.
Copeland explains the origins of this enterprise: "It began as the score for a movie I made out of Super8 footage of the band that I had shot during our rise to glory. Film puts capricious demands on music, so I had to carve up the songs to serve the scenes in the movie, and once the scalpel was out, a whole new frenzy of inspiration from Police music began. Delving into the multi-tracks of our original recordings and live performances revealed lost guitar solos, bass lines, and vocal improvisations that were just too cool to leave in obscurity."
He continues: "This discovery is what brings us to this performance: Sting's songs, Andy's inventions, and my impunity; all on the page for a wild ride with orchestra and unique musicians from around the world to adapt some of the most loved The Police hits for old and new audiences alike."
This 'Derangements' are now being released via BMG and are available on CD and vinyl, with a blue vinyl also available. All formats are extremely limited with only 300 copies of the black vinyl available in the UK (and 500 blue, meaning the black is the rarer of the two!). Amazon in the UK also appear to have a signed black vinyl edition.
Stewart Copeland: The Police Deranged For Orchestra will be issued on 23 June 2023.
Compare prices and pre-order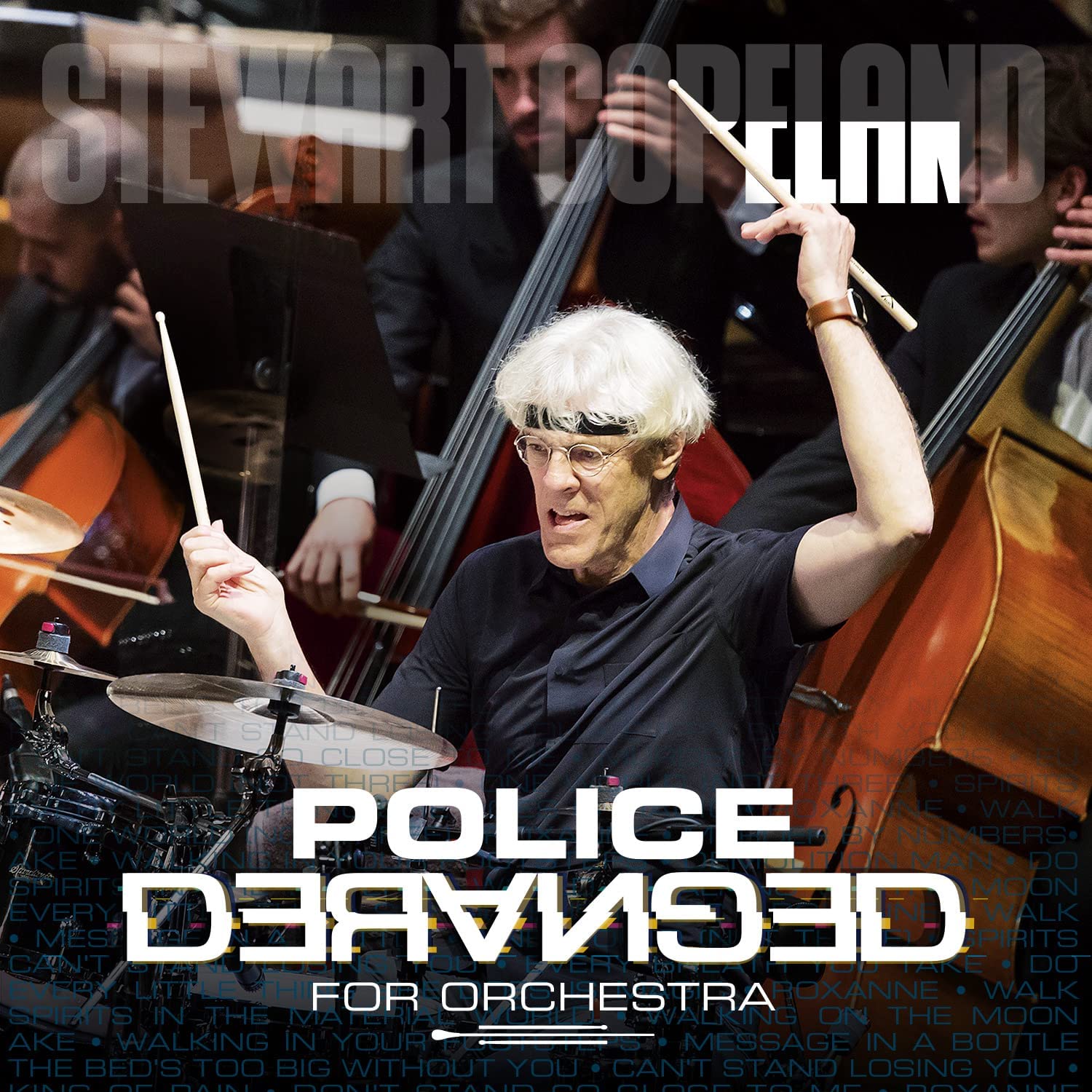 Stewart Copeland
Police Deranged For Orchestra - signed vinyl LP
Compare prices and pre-order
Stewart Copeland
Police Deranged For Orchestra - CD edition
Tracklisting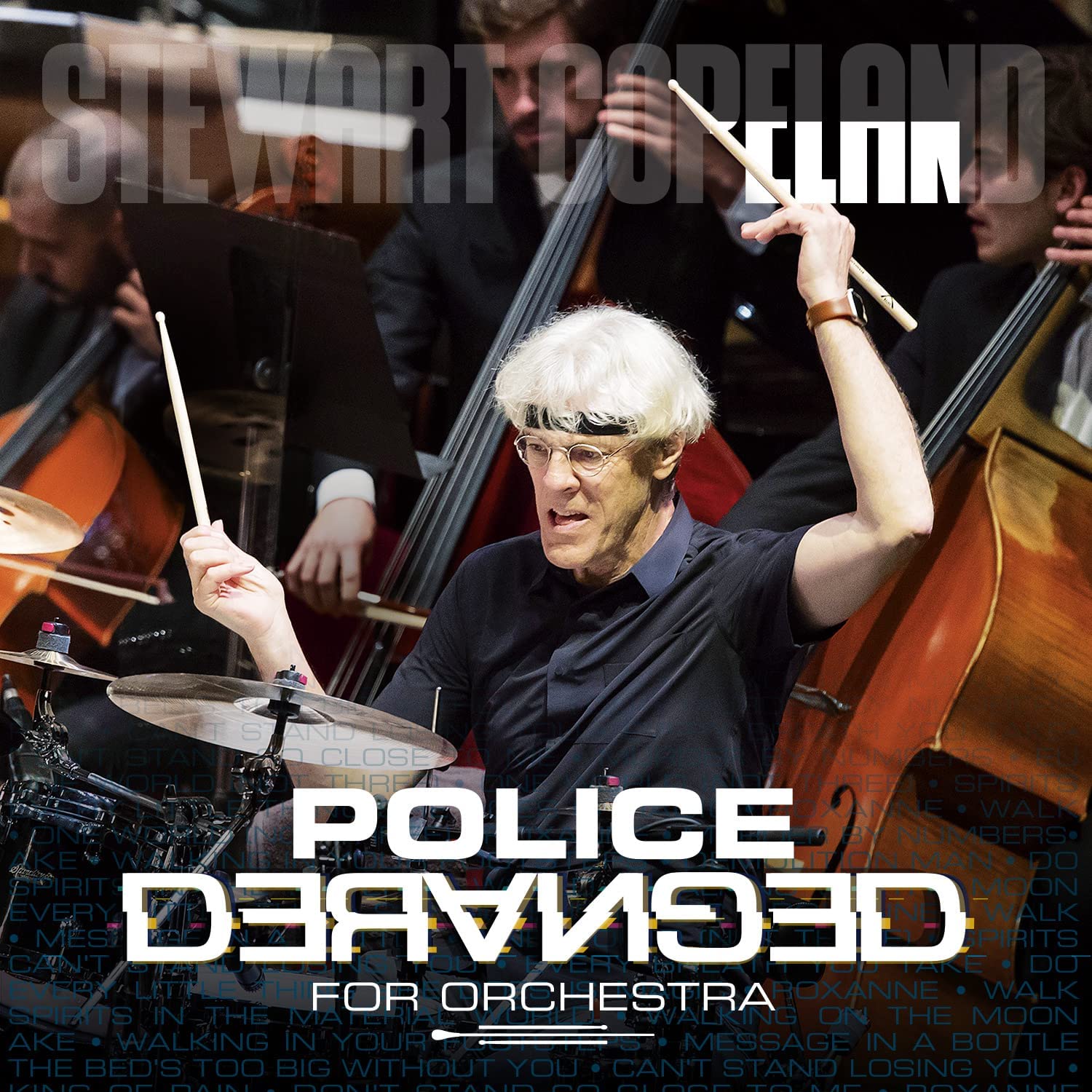 Police Deranged for Orchestra Stewart Copeland
/
Don't Stand So Close To Me
Every Little Thing She Does Is Magic
Message In A Bottle
King Of Pain
Demolition Man
Murder By Numbers
Roxane
Tea In The Saharah
Can't Stand Losing You (Regatta De Blanc)
Every Breath You Take (Intro)
Every Breath You Take