 News
The Police Around The World product details confirmed
Blu-ray+CD combo set amongst the formats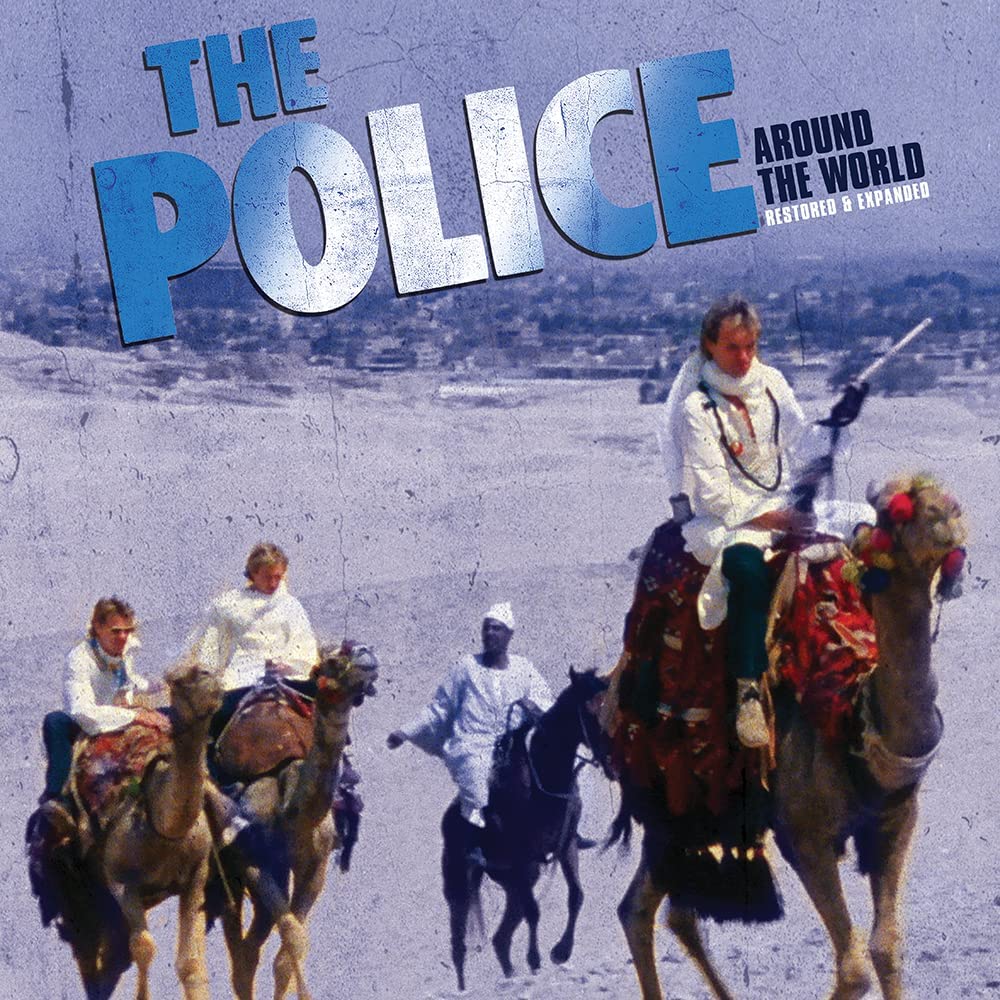 The format details for the previously advised The Police Around The World documentary reissue can now be confirmed. The film, previously only available on VHS and Laserdisc, follows the band on their first world tour in 1979 & 1980 offers a jovial glimpse of the band as they travel around the world and spotlights their visits to local sights between performances.
The reissue presents Around The World with restored picture and remastered audio and is available on three physical formats. The Blu-ray+CD edition offers the best picture quality (full HD) and the documentary offers complete performances of four songs as bonus features. There is also a DVD+CD edition with the same content for those that don't want the visuals to look quite a good. Audio on the video formats is confirmed as stereo, 5.1 surround and DTS.
There is a vinyl version which is actually paired with the DVD, rather than the blu-ray, and is this DVD+LP set with the vinyl record pressed on silver vinyl for North American, and blue for the rest of the world.
The audio on the CD and vinyl are live tracks recorded in Japan, Hong Kong & England during this world tour. There are nine on the vinyl record and 12 on the CD.
These three physical formats of Around The World will be released on 20 May 2022.
Compare prices and pre-order
The Police
Around The World - Blu-ray + CD edition
Compare prices and pre-order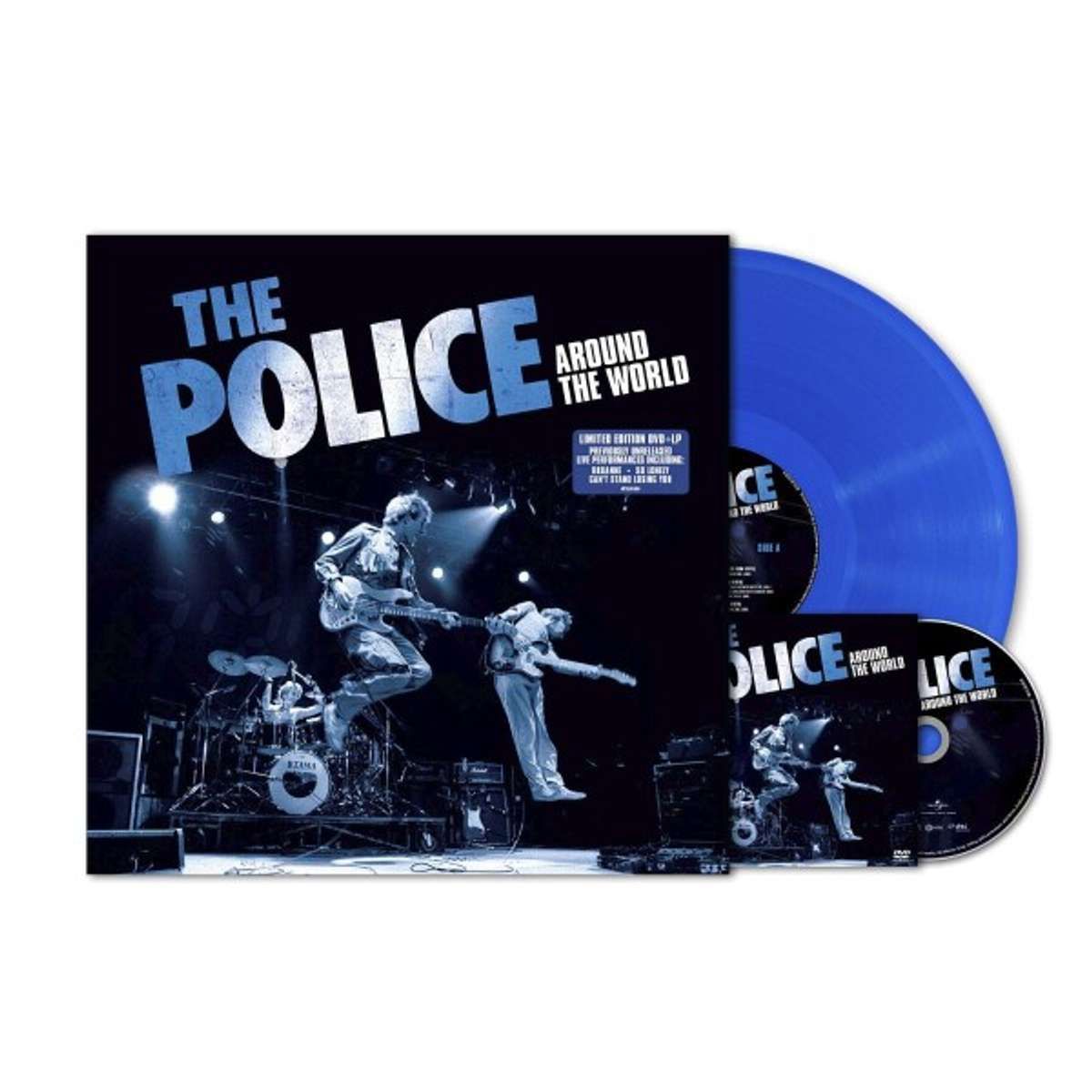 The Police
DVD + silver vinyl - in USA - and blue vinyl elsewhere
Compare prices and pre-order
The Police
Around The World - DVD + CD edition
Tracklisting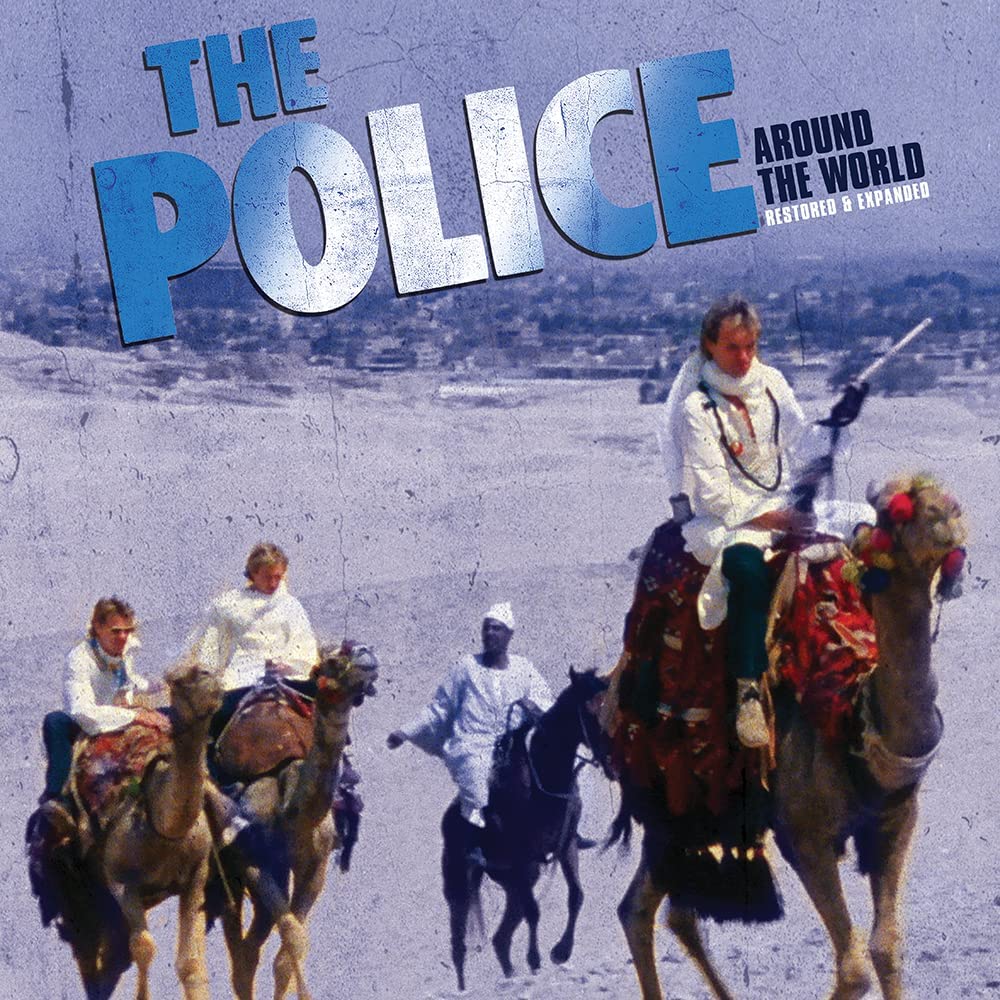 Around The World The Police
/
Blu-ray or DVD
Features performances of:

Next To You
Walking On The Moon
Born In The 50's
So Lonely
Man In A Suitcase
Can't Stand Losing You
Bring On The Night
Canary In A Coalmine
Voices Inside My Head
When The World Is Running Down, You Make The Best Of What's Still Around
Shadows In The Rain
Don't Stand So Close To Me
Truth Hits Everybody
Roxanne

Bonus Features:Complete live performances of:

Walking On The Moon (Live from Kyoto)
Next To You (Live from Kyoto)
Message In A Bottle (Live from Hong Kong)
Born In The 50's (Live from Hong Kong)
Tracklisting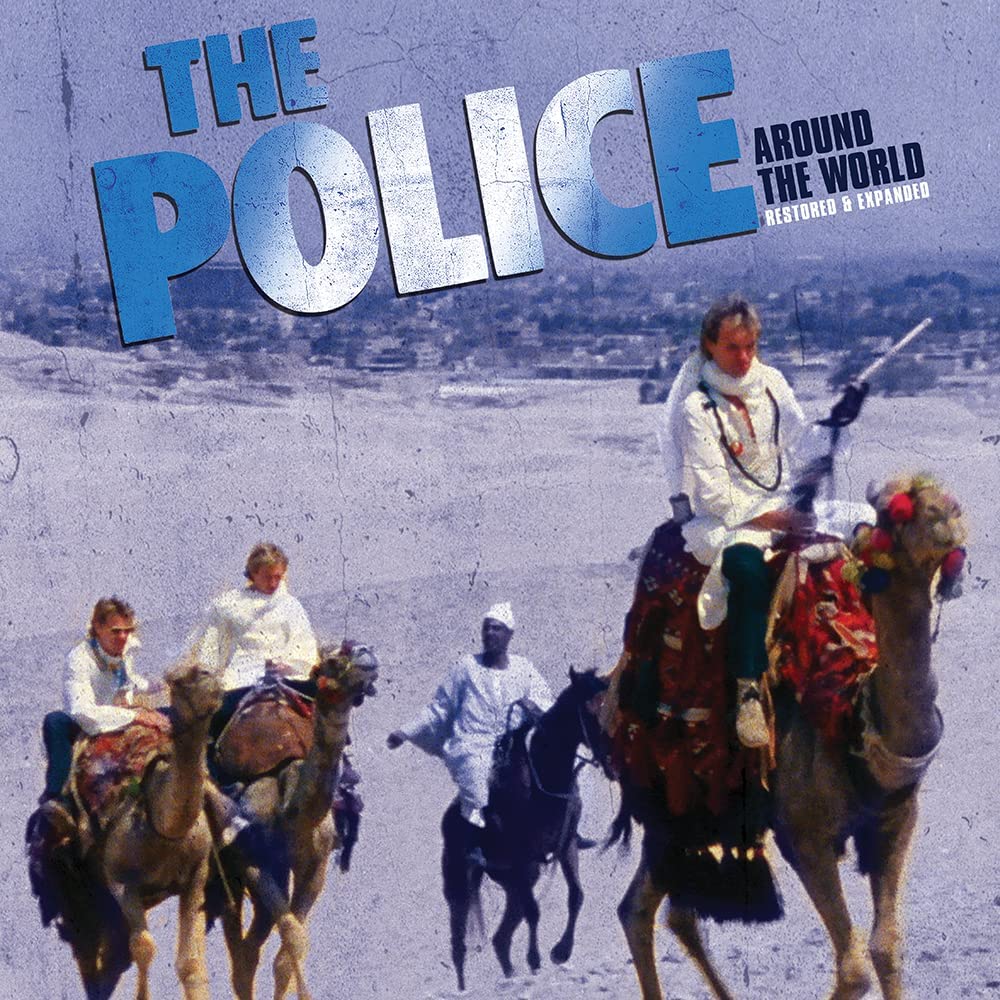 Around The World The Police
/
CD
Walking On The Moon – Live from Kyoto
Next To You – Live from Kyoto
Deathwish – Live from Kyoto
So Lonely – Live from Kyoto
Can't Stand Losing You – Live from Kyoto
Truth Hits Everybody – Live from Kyoto
Visions Of The Night – Live from Hammersmith
Roxanne – Live from Hammersmith
Intro
Born In The 50's – Live from Hong Kong
Message In A Bottle – Live from Hong Kong
Bring On The Night – Live from Hong Kong
Tracklisting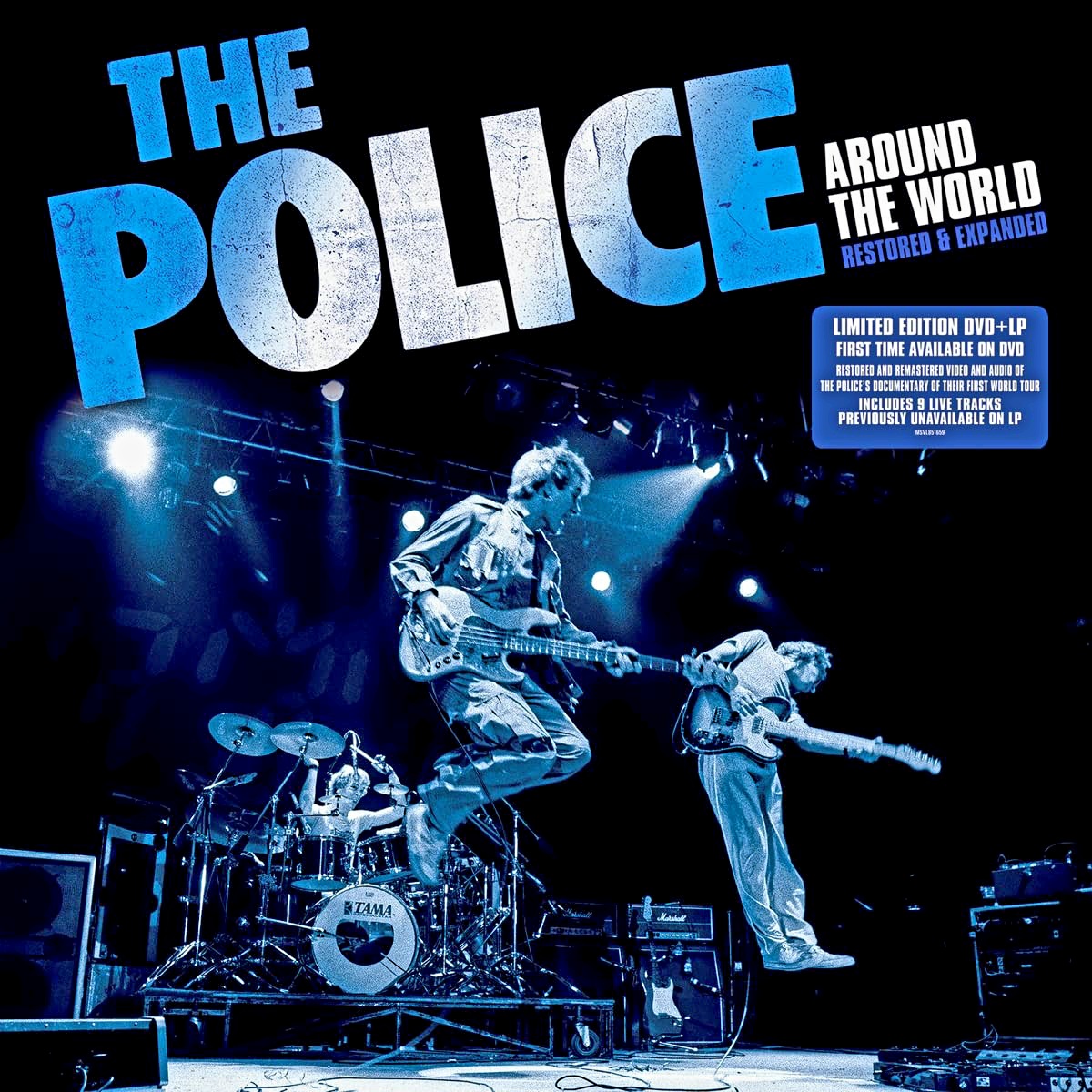 Around The World The Police
/
Vinyl LP
Side A

Walking On The Moon – Live from Kyoto
Deathwish – Live from Kyoto
So Lonely – Live from Kyoto
Can't Stand Losing You – Live from Kyoto

Side B

Truth Hits Everybody – Live from Kyoto
Roxanne – Live from Hammersmith
Born In The 50's – Live from Hong Kong
Message In A Bottle – Live from Hong Kong
Bring On The Night – Live from Hong Kong