 News
Tangerine Dream / Three O'Clock High
Vinyl reissue of the soundtrack to the 1987 film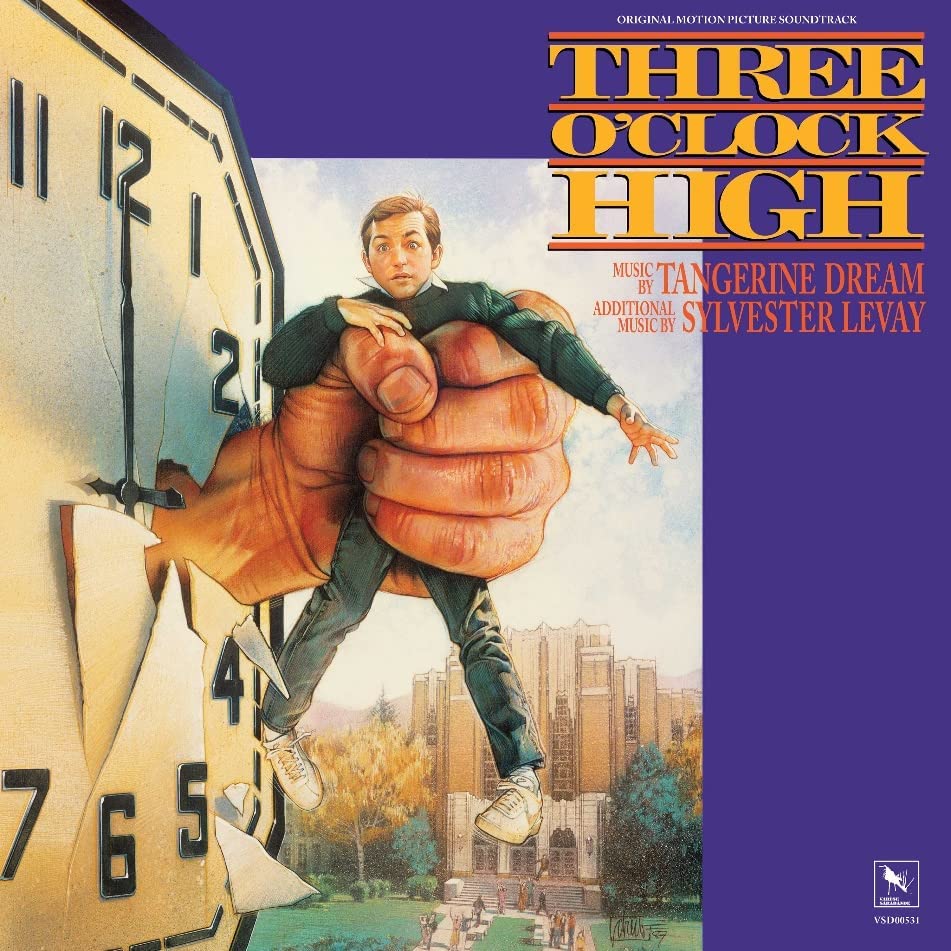 Tangerine Dream's soundtrack to the 1987 US teen comedy Three O'Clock High will be reissued on vinyl in January next year.
The film was directed by Phil Joanou, who went on direct U2's Rattle and Hum and 1992 Hitchcockian thriller Final Analysis. It wasn't well received and ultimately flopped at the box office, although it's been reappraised over the years, to a degree. Darker than your average 80s teen-flick, executive producer Steven Spielberg even felt compelled to take his name off the credits.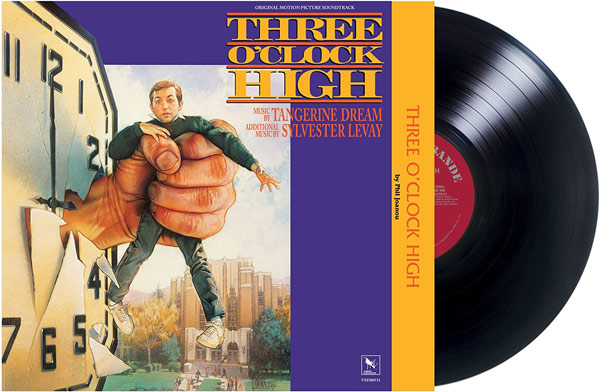 Tangerine Dream provide most of the music, although there are a handful of tracks by Sylvester Levay and Jim Walker performs the song 'Something to Remember Me By'.
Out-of-print for decades, this 35th anniversary vinyl reissue includes an insert of the original film poster (drawn by Drew Struzan, who did Star Wars, Indiana Jones, Blade Runner etc.). It also includes new liner notes and comes with a printed inner sleeve.
Three O'Clock High will be released on 27 January 2023, via Concord.
Compare prices and pre-order
Tangerine Dream & Sylvester Levay
Three O'Clock High [VINYL]
Tracklisting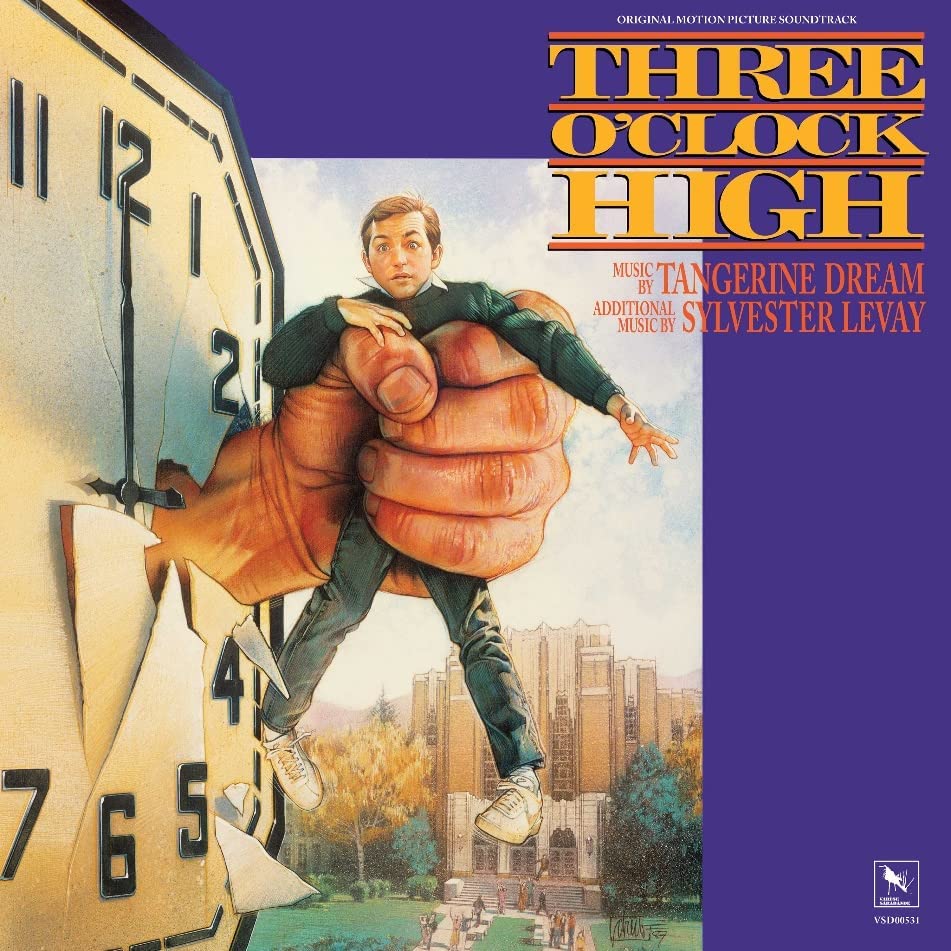 Three O'Clock High Tangerine Dream
/
Side A

It's Jerry's Day Today
46-32-15
No Detention
Any School Bully Will Do
Go To The Head Of the Class
Sit
The Fight
Jerry's Decisions
The Fight Is On
Paper

Side B

Big Bright Brass Knuckles
Buying Paper Like It's Going Out Of Style
Dangerous Trend
Who's Chasing Who
Bonding By Candlelight
You'll Never Believe It
Starting The Day Off Right
Weak At The Knees
Kill Him (The Football Dummy)
Not So Quiet In The Library/Get Lost In A Crowd
Something To Remember Me By
 Arrival