 News
Tanita Tikaram / Ancient Heart limited edition 30th anniversary clear vinyl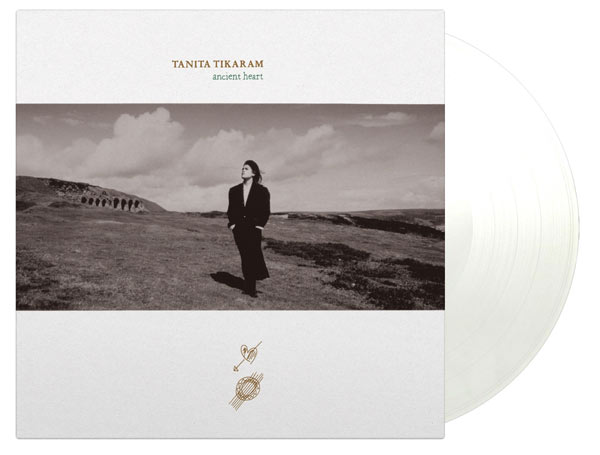 Music On Vinyl will issue Tanita Tikaram's 1988 album Ancient Heart as a special coloured vinyl 30th anniversary edition in December.

The album was a huge success in the UK and Germany in particular and spawned four singles: Good Tradition, Twist in My Sobriety, Cathedral Song and World Outside Your Window.
Remarkably, Warner Music have chosen never to reissue and expand the album, which sold around 4m copies worldwide, but at least the 30th anniversary doesn't go completely unmarked. This new vinyl edition is a numbered CLEAR vinyl pressing and limited to just 1500 copies worldwide. It's a gatefold package and features an insert with a new note from Tanita.
At the same time, a modest 30th anniversary expanded CD will be issued with two bonus tracks: 'Friends' and 'I Love The Heaven's Solo'. The former was the B-side to 'Twist in My Sobriety' while the later is likely to be the demo/acoustic version that was the B-side to the the 'Little Sister Leaving Town' (a single from the second album). This track could well date from the Ancient Heart era, despite not having been released during that period.
Ancient Heart is reissued on 2 December 2018. The limited edition clear vinyl (not available via Amazon) can be pre-ordered from the SDE shop via this link or using the button below. For CD and bundle options head over to the store.
SIDE A
1. Good Tradition
2. Cathedral Song
3. Sighing Innocents
4. I Love You
5. World Outside Your Window
6. For All These Years
SIDE B
1. Twist In My Sobriety
2. Poor Cow
3. He Likes The Sun
4. Valentine Heart
5. Preyed Upon
CD bonus tracks
Friends
I Love The Heaven's Solo